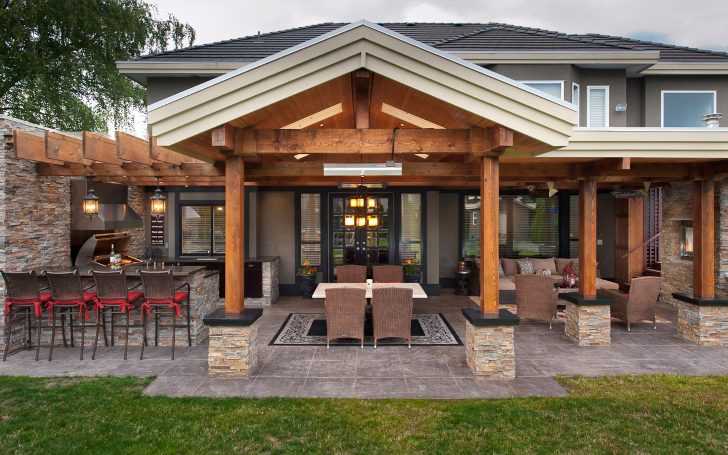 The following is an actual case study taken from the field. A distressed homeowner called us to say that she has just lost the sale of her $900,000+ home due to the buyers building and pest inspector condemning the house with termites. The buyer walked away and purchased a nearby home instead. This client called us for independent clarification of the condition of the home.
Details of job
Customer name – Craig.K
Suburb – Paradise Point Gold Coast Queensland
Property Type – Residential home
Property Description – Large 2 level home
Reason for Call out/Pests reported – This home is for sale, this homeowner (Our customer) just had a buyer organised a pre-purchase pest and building inspection done the day before our site visit. The buyer has terminated the $970,000 sale due to active termites and damage being found during inspection by the Pest & Building company.
The distressed homeowner has called Pest-Ex to provide advice on treating the termites so the can re-list the home for sale.
Initial assessment – We immediately attended the property, upon our site visit we assessed the current report provided by the homeowner (As the previous buyer terminated the sale they provided the report stating the findings and why they terminated the sale) The report stated termite mudding/damage found on external brickwork and roofing timbers in the top level of the roof, the report also stated that there is high moisture backing onto the shower and was verbally told by the inspector that its most probably a termite nest in the wall!
Possible reason for infestation – The areas found by yesterday's building and pest inspector are not termites! These areas of so called termite mud and damage was actual wasp mud from wasps nesting, this is the most UN diagnosed inspection we have seen in the last 10 years. The homeowner is furious, we advised a full inspection in accordance with Australian standards to give the customer clear advice, as we were not prepared to rely on the report supplied . During our inspection, we did find a moisture reading in the wall backing onto the shower. We investigated this further with a thermal imaging camera and this confirmed that the tap washer on the shower was the faulty cause (Probably a $2 tap washer!) We also used a termatrac motion device and invasive to confirm no movement of termites or damage in the moisture area.
These mud nests visible on external brickwork and roofing timbers are wasps not termites.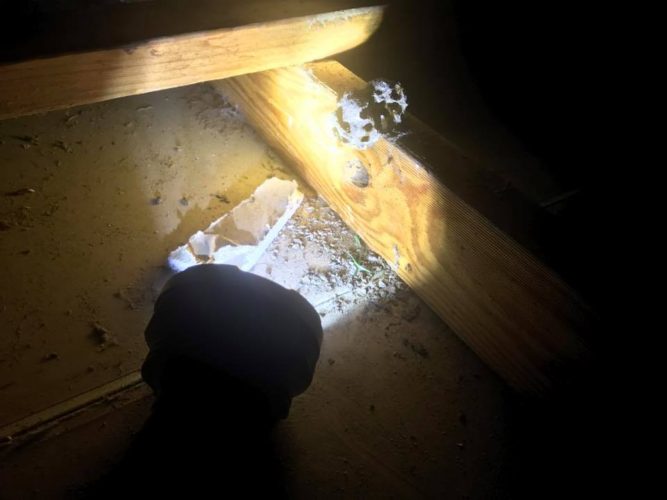 Several areas of the roof had mud nests from wasps/hornets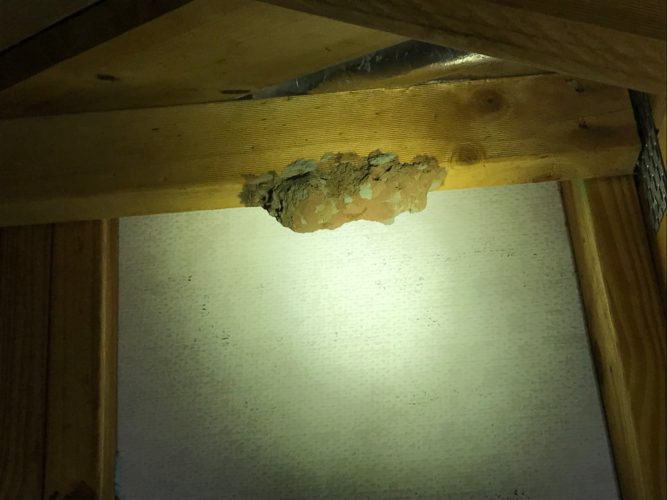 Technician confirms shower leak during termite inspection using thermal camera: Image below shows the water was penetrating under the carpet also from a leaking tap washer.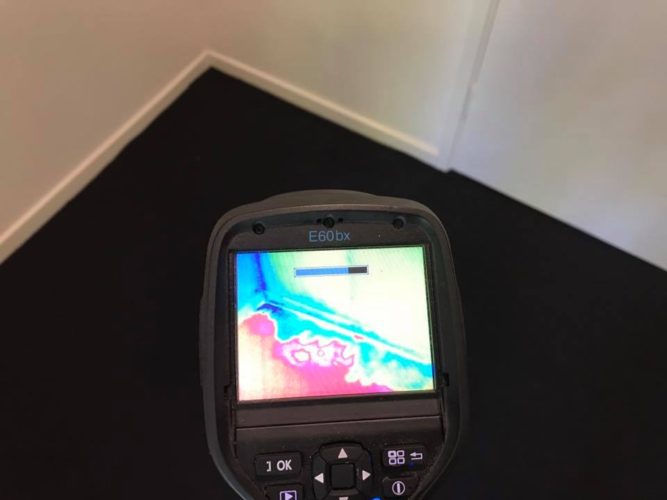 Description of work performed -Pre sale Timber Pest Inspection and photo report, Tools included were moisture meter,sounding device,torch,thermal camera,termatrac motion sensor & a properly trained termite technician,
Areas of property inspected– external,interior,yards,garage & roof void.
Considerations – We advised the clothing and personal items be removed out of the cupboard backing onto the shower to allow a thorough inspection of the moisture area.
Preventative recommendations– Rectification of leak in shower recommended immediately. This client was also provided with a full timber pest inspection report by us.
Customer feedback/thoughts – This customer has lost a sale over $900,000 of their home due to an inaccurate pest and building inspector. The customer has contacted a legal firm regarding the matter. She has also advised us that upon a pest licence check of the inspector it was found that the inspector has been licensed for about 3 weeks. This is a huge problem at the moment. Builders are getting their pest inspection/termite inspection licences in as little as 3 days, and calling themselves professionals! Its recommended you should always use a professional in both fields. Always use a qualified builder to perform a building inspection, And always use a qualified pest inspection company to do your pest inspection, preferably one who also treats termites regularly. Most termite inspection company's treat termite infestations on a daily basis, after years of treating termite infestations in homes we get used to finding where and how termites get in.
Pest-Ex has been performing Pre-Purchase pest inspections for over 10 years. We are not builders, We recommend a licensed reputable building inspector, usually 1 of 2 inspection firms we have worked with for over 10 years. And we work together during the inspection, We are seeing this day in day out, Customers calling us saying they are buying a home and want a pest and building inspection for $380! These customers need to realize these are builders who are calling themselves professional pest inspectors after a weeks training!
These so called professionals do a building and pest inspection in usually 45 minutes.
Cost – The cost of our services was $250.00 inc gst
Duration – 2 hours
Summary – This seller has lost a $900,000 sale of their home due to an inexperienced inspector. If the buyer had of hired a professional building and pest inspection company that uses technicians with years of experience this would not have happened. Its like us pest inspection technicians getting a builders licence in 3 days! And reporting on homes building conditions Its outrageous.
The homeowner is pursuing legal action against the building and pest firm that they say caused them the loss of sale……To be continued
Ready to WORK WITH PEST EX?
Choose Pest Ex for your pest control and termite treatment needs because:


We offer unbeatable same day onsite service and communication
We ensure all of our work adheres to Australian Standards and our products are environmentally friendly
Our pest controllers are qualified timber pest inspectors (Cert 3 – Pest management technical)
We have worked in the local area for over a decade, and have serviced over 7,000 satisfied customers
We work with home and business owners, and have experience with a wide range of different types of properties including retail centres, schools, hotels and cafes
So don't leave your pest control in the hands of a less experienced dodgy backyard pest control providers. Call us today, and know that the job will be done properly.