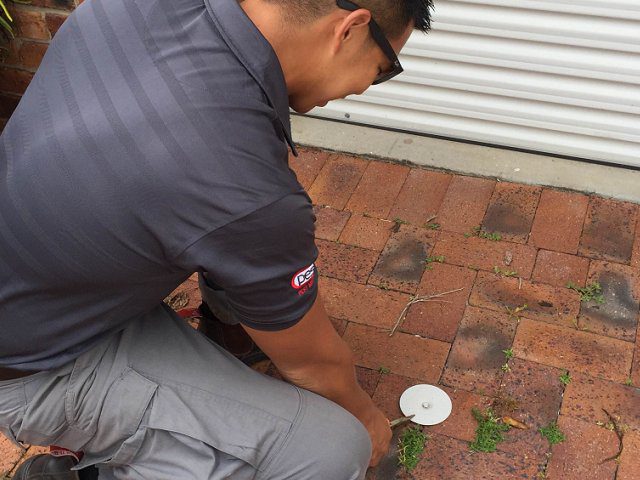 Since 2006 Pest Ex have serviced and protected over 6,000 homes and businesses using the very latest in termite baiting and protection methods. We have worked hard to build a reputation as service leaders in the pest control and termite treatment industry.
Our pest control technicians are fully qualified, licensed professionals, who undergo regular, ongoing training to ensure you receive the very best, and safest in terms of termite treatment and prevention. We use the very latest in termite detection systems and technology – including radar and moisture detection systems, infra-red, thermal imaging cameras and of course, baiting stations.
All of our work is backed by a 100% money back guarantee, so you'll have total peace of mind, in knowing you're working with the very best.
What is Termite Baiting?
In simple terms, the purpose of a termite bait system is to intercept termites in the grounds or gardens around your home – before they reach, and potentially damage your property.  The sole purpose is to eradicate termite colonies.
This is achievable through termites returning the actual bait back to the nest.
Baiting stations are a great way to safely detect and eradicate termites where a chemical soil barrier is not practical or possible. It's also a safer alternative for property owners who prefer not to use traditional chemical treatment methods.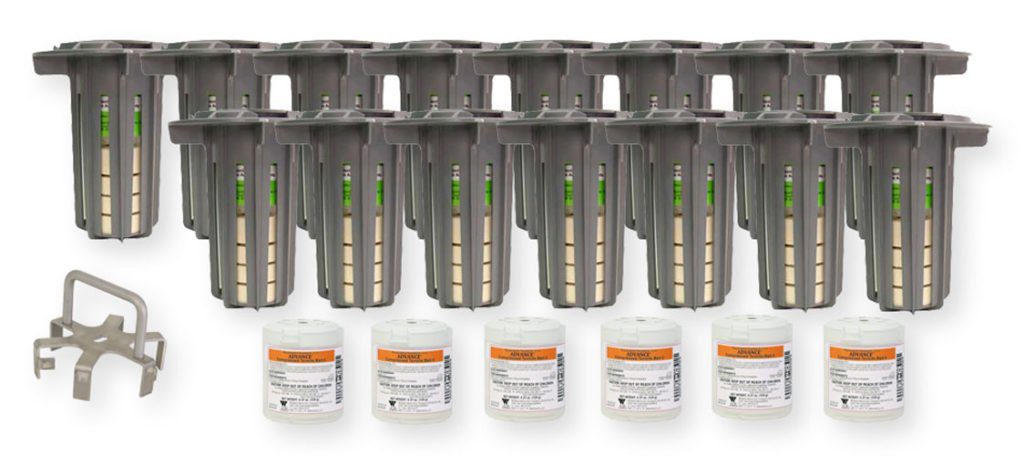 How Termite Baiting Works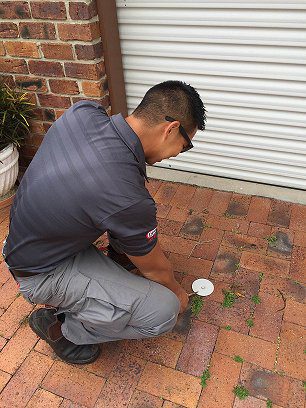 Termite Bait systems are designed to intercept termites in the grounds around a property or structure. When termites begin feeding in the baits a powder form bait is mixed and added to the live bait station.
Termites begin to feed the bait back throughout the colony, this will result in the elimination of the colony. The bait that termites feed on has an insect growth inhibitor in the bait that prevents the moulting process of the colony and over 6-12 weeks kills the nest.
Types of Termite Baits
Above Ground Baits
These are used inside a building or structure to provide instant feeding of bait directly to the colony. These baits are fixed temporarily to a window frame, door or wall where live termites are feeding.
In Ground Termite Baits
These are installed in the ground and under concrete paths around a home, it is common for a standard sized home to have 20-24 In ground termite baits installed around the perimeter usually 3 meters apart.
Termite Bait Servicing
After the Termite Bait System is installed the baits must be serviced 4-6 weekly or there may be risk of the bait being entirely consumed and termites then abandon the station. This will result in termites looking for another food source. During a site service, any stations needing fresh timber or bait added will be done during the service, A site service sheet will also be done and emailed to the homeowner.
How long till the bait kills Termites?
Depending on the type of Termite species will depend on the time needed to control the colony, as termite colonies are eliminated during the moulting process. So, the average time for the colony to be eliminated is usually 6-12 weeks, as termites feed on the bait in the first 2-4 weeks the termites mouth parts start to soften, so termites will only be able to consume the bait and not your home.
How much does it cost?

The cost of a termite baiting system for a standard sized home will usually cost $2,600 – $3,500 and this will include
Termite Inspection of the home
Internal bait installation to live termite areas
Installation of full perimeter bait system around home
Servicing and baiting of all baits monthly for 12 months
Are termite baits safe?
Yes, The active ingredient in termite bait is much less than table salt. It has no odour and is irresistible to termites. As it has a chitin synthesis inhibitor inside it affects insects with an exoskeleton only. It won't have any adverse affects on your family, pets or native animals.
An example of termite baits in action