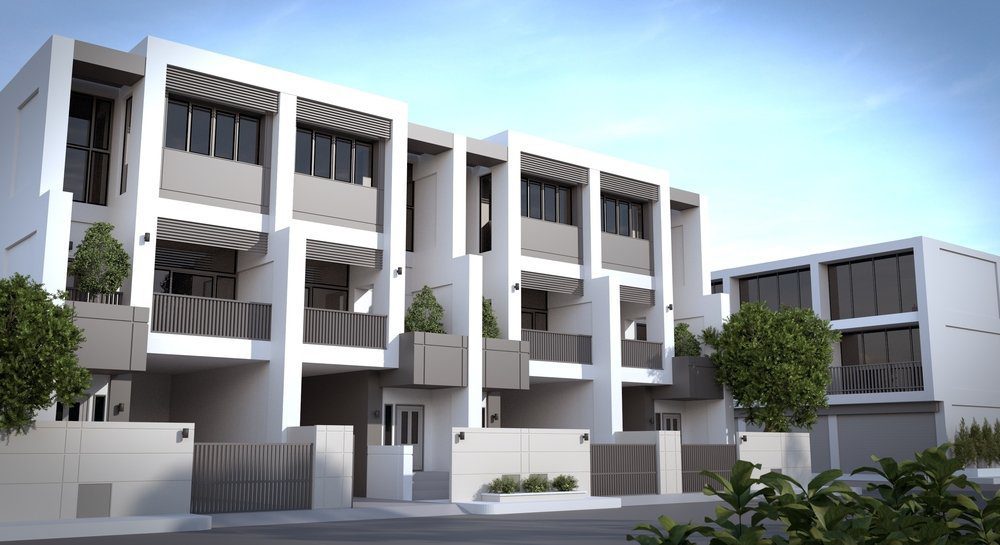 With thousands of happy customers in the Brisbane, Gold Coast, Logan and Tweed Heads regions, Pest Ex is your number one choice for superior pest control and termite treatments in body corporate complexes.
We are experts in treating and monitoring termites and other pests in low to medium density body corporate complexes and developments, including duplex units, townhouses, gated estate communities and over-55 resorts.  We have a dedicated team standing by to provide regular pest servicing in line with all appropriate regulations and laws.   You can rest easy knowing that we understand the difficulties associated with issues such as scheduling access times for tenants and residents.  We are professional at all times and try to minimise any disruption to our customers as much as possible.
Contact us today for a comprehensive inspection of your body corporate property, and we'd be happy to give you a no obligation quote based on your specific requirements.
COMMON PESTS WE TREAT
Body corporate properties can develop a number of issues with pests ranging from termites to cockroaches, mosquitos and fleas.  We also treat:
Ants
Spiders
Flies and midges
Bed bugs
Silverfish
Rats and mice
For a complete list of what we treat click here.
Contact us to find out our treatment solutions for any pest that might be giving you a headache, or to talk about regular scheduled pest inspections.
OUR PEST SERVICES
We have a range of specialist pest control services for body corporates, including:
Termite inspections
Scheduled pest inspections and regular follow up inspections on a monthly and fortnightly basis
Pest inspections for regulatory compliance
Pest removal and treatments
Pest reporting that is recommended by leading banks and those in the property industry
PEST CONTROL YOU CAN TRUST
If you're looking for high quality, fast and professional service and a dedicated team who will look after all your body corporate needs, contact Pest Ex today.  Our business is growing every day thanks to our outstanding reputation in the industry and out loyal customer base.
When you contact us you'll know that:
You're getting the latest in pest control know how and technology
You'll have a group of pest control and termite treatment experts that work all year round with body corporate complexes and are fully up to date with all relevant regulatory requirements
We're prompt, friendly and organised, and will manage tenant and resident appointments, minimising any hassle or disruption to them as much as possible
We have over a decade's experience in the industry and have thousands of satisfied commercial customers across South Eastern Queensland
Our staff are fully qualified timber pest inspectors (Cert 3 – Pest management technical)
We service all areas of the Gold Coast, Brisbane, Tweed Heads and Logan City
Let us manage all your pest control and termite treatment needs for your body corporate property.  Contact us today for a free, no obligation quote.
Ready to work with us?


Pest-Ex provide professional, fast and affordable pest control services right across the Gold Coast, Tweed Heads, Logan and Brisbane. Our services can be carried out on a fortnightly, monthly, bi-monthly or quarterly arrangement. We tailor all of our pest control services to suit the needs of our clientele, and work inline with all pest control related requirements for HACCP, AQIS, OH&S, YUM, BRC.
Our team are fully licensed, insured and undergo regular training to ensure that we work inline with all commercial grade pest control regulations and requirements.
Give us a call today.