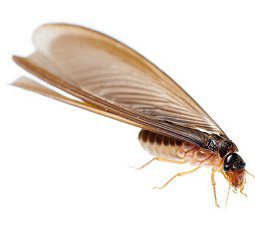 Termites and white ants are a scourge for properties across South East Queensland.  Small but with great destructive power, these pests can grind their way through hard and soft timbers.  When left to their own devices they can completely destroy and undermine property structures from the ground up.
Pest Ex has been providing the best termite control services in Logan, Brisbane Tweed Heads and the Gold Coast region for over 10 years.  Our qualified and highly trained operators are friendly, prompt and dedicated, and use the latest in pest control technology to seek out and destroy termite infestations at their source.  They can also provide on going management solutions to ensure the pests think twice about making their nests in your home or business.
If you suspect you might have a termite or white ant problem, contact Pest Ex for an inspection.
Termite Damage To Your Property
There are many different types of termites that inhabit South East Queensland, and all of them are known to be highly destructive to properties.  It has been estimated that up to a third of unprotected homes and businesses across Queensland might be affected by termites at any one time.
Essentially termites eat and digest timber to provide food and build nests for the termite colony.  They can enter a property through tiny gaps in flooring, eating their way through obstacles, and prefer to make their nests in relatively inaccessible and quiet areas of a property such as wall cavities.  The damage they can inflict on an unprotected property includes:
Creating serious structural problems by weakening timbers – termites work by eating out the middle of wood, leaving only a thin shell for protection around them as they work
Buckling or distorting floorboards and joinery such as windows and skirting boards
Their hidden nests can create damp areas on surrounding areas, with a danger of mold growth
Faulty and damaged electrical cables, leading to a serious fire hazard
Unfortunately, termite numbers in just one nest can sometimes add up to hundreds of thousands, meaning that their rate of destruction can be rapid in the right conditions.  This is why it is so important to have a termite infestation handled quickly and efficiently by professionals who can do the job right the first time.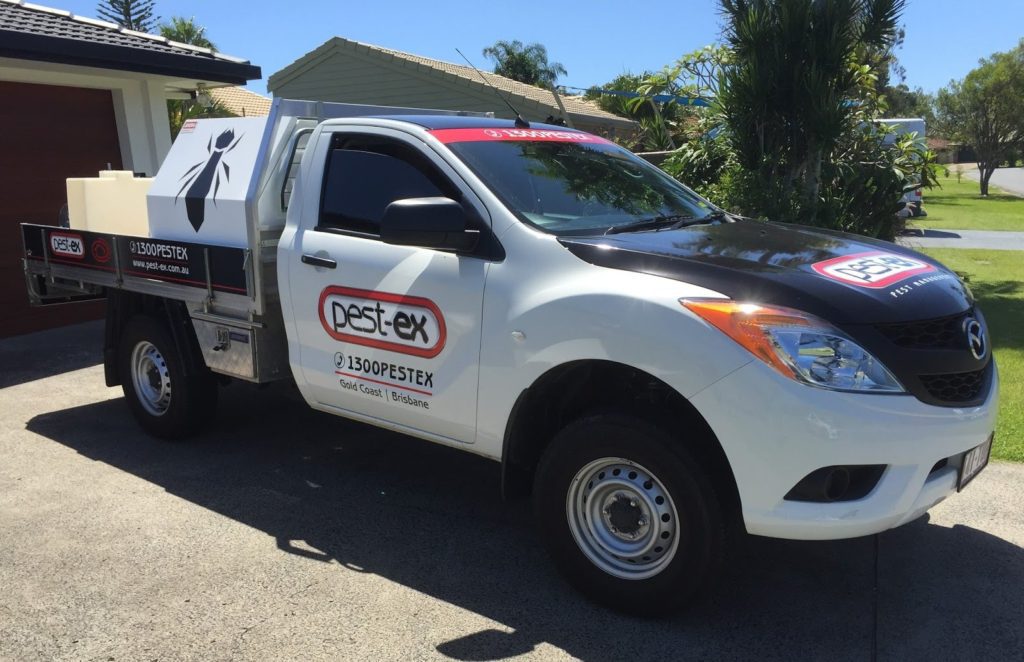 Termites And Your Health
Termites don't sting or bite people or carry diseases, so how could they affect your health?   It's a little known fact that exposure to termite droppings and the detritus from nests can cause an allergic reaction in some people.  Add to this the danger of mold growth and damp caused by the presence of the earthen nests and it'll be clear that the pests can definitely be considered a health hazard.
Symptoms of an allergic reaction can include wheezing, coughing, hives and itching, and the issue can be worse for children and older people. Air conditioning and ventilation systems can also sometimes compound the problem by blowing dust and other particles from hidden nest throughout a property.
Checking For Termites
It's generally the case with pests that if you see one or two crawling around your home or business there are bound to be more – in fact in the case of termites, there may literally be millions of them lurking in hidden areas in and around your property.
Termites and their nests can be particular difficult to locate without formal training simply because they are very good at hiding in areas you would never even think to check, or may not even have access to (or need specialist equipment to reach).  The destruction that termites cause as they work their way through your property can be easier to spot, and includes:
Buckled timber posts,ceilings and internal joinery
Crumbling or rotting timbers
Damage of wallpaper and walls
Signs of the earthen mounds that form the termites' nests, and damp patches or areas around the nest
Damage to electrical cabling and wires
Evidence of termite activity in tree stumps, fencing, landscaping features and the soil
Common areas of infestation
Formwork timbers
Stored timber or cardboard
Damp soil
Inaccessible areas or low to ground flooring voids
Retaining walls with railway sleepers
Bushland and/or large trees in close proximity to your home
If you do find evidence of termite activity, it is important to not just assume you can get rid of them with a can of insect spray.  Without proper identification by experts and the proper use of termite control chemicals and baiting systems, termites may simply resist your attempts to get rid of them.  Even worse, disturbing them may actually drive them to seek out new, more hidden locations on your property.
Following your inspection, our team member will supply you with a written report and give you recommendations to reduce or remove high risk areas.
Termite Control Solutions by Pest Ex

At Pest Ex, our team of highly trained, qualified professionals use the latest techniques to detect, exterminate and eradicate termites both for residential and commercial properties. The products we use are not only the most effective on the market, but they are also environmentally friendly and safe for you, your staff and family.
We have worked tirelessly to build a reputable brand that you know you can rely on and trust. Our control technicians will respect not only your home and family possessions, but also your time, arriving promptly on time, every time. This ensures that you will get nothing short of an exceptional service from the Pest-Ex team. All of our termite treatment services are backed with a 100% guarantee.
For a more detailed overview about our termite control services, please see below –
Chemicals/traps used
Stage 1- internal treatment options
Treating the termites in your home is step 1 in successful termite protection. This can take anywhere from 21 days to 8 weeks depending on what treatment is done internally.
Termite dusting or foaming is a treatment option that will take around 21 days to have internal control. This option is recommended if there are a large amount of termites attacking the home as many termites will contact the dust and foam and transfer it through their entry point
Termite baiting is also an option if there is not a large number of termites attacking the home, Termites will feed on a bait box installed by us and feed the bait back though their entry points and back to the nest, This takes longer to eliminate the termites as the bait slows the termite molting process. Once the termites consume enough bait it softens their mouthparts so they cant eat timber.
Stage 2- External treatment options for long term protection
If you have had termites in the home an external termite protection barrier zone is essential if you don't want a re-infestation of termites. Option 1 treatments get the termites out of your home; option 2 treatments keep them out.
Depending on the construction type of your home you will be recommended a termite barrier or termite baiting system.
Termite barriers are a liquid termite treatment barrier around the perimeter of your home; this makes termites pass through the liquid treated perimeter zone before they get to your home. The chemical used is usually a non-repellant slow acting chemical that takes 20 days to affect the termites, this allows the termites to pass it back through the nest and eliminate the termite colony.
Termite baiting systems are designed to intercept termites traveling through the soil around your home, Then our team of professionals will service the bait system around the property on a monthly basis, Any active termites we find in the bait system are fed with a bait to spread back to the nest. This results in colony elimination.
How long does an inspection take?

A termite inspection will usually take 1-2 hours on a standard sized home. This time will vary depending on your home type. If your home has a sub-floor we will need to inspect under the property for access also. Depending on our findings, there may also be further time and additional detection equipment needed to determine the results of your inspection.
For example – if we find high moisture areas within a section of wall or bathroom areas, we will need to investigate these areas further. High moisture is common during inspections and especially on homes over 10 years old. When we find abnormal moisture readings we need to determine if it's a water leak, or live termites in the home. Termites give off heat and also moisture. This is what our detection tools detect during an inspection. We then use thermal imaging to detect if there is heat from a termites nest in the wall or moisture from a plumbing leak.
We then finalize the presence of termites by using a motion sensor machine called Termatrac. This machine works on a radar frequency and will detect the motion from 1 termite in the wall. The motion will set of the machine and give our technicians conformation of live termites in the home. It is also common for homeowners to want to see the termites. We then use a inspection camera scope that pierces through the wall and allows for a color screen view of the termites.

How long until the termites are gone?
If live termites are treated, they will be eradicated over varying time frames depending on the treatment type applied. Below are some examples of the time needed to completely get rid of termites.
Repellent termite chemical – This treatment will kill the termites usually within 4-5 hours. The problem here is that repellent chemicals kill the termites too quick and will not allow termites to spread the product throughout the nest. This is necessary to ensure complete and thorough extermination.
Non-repellent chemical – (Termidor) Treatments of this nature usually take 21-30 days to gain colony access and control of termites. This product is slow acting and won't repel termites away from the area, as they cant detect it. By the time the termites start to become affected, they will have already returned back to the nest several times and will have come into contact with thousands of other termites. As the termites die, other termites will cannibalize the dead termites and they also become affected. This product is very successful in eliminating the entire termite colony.
Termite baiting – This treatment type can take 6-12 weeks depending on the type of termites that are being treated. The bait works by affecting the termites molting process. Termites feed on the bait as it is full of cellulose and also has an insect growth regulator in it that termites are not able to detect. Termites simply feed on the bait and spread the bait throughout the colony. After termites feed on the bait for 2-4 weeks they will not consume timber as the bait will soften the mandibles and make it difficult for termites to eat wood. Now it's only a mater of time until the colony sheds its exoskeleton, when this occurs the termites will have no new exoskeleton.
Customer safety
Pest Ex takes great pride in protecting customer's homes, whilst also keeping in mind safety for the environment, your pets and your family. Our Termite treatments are carried out using products that have no airborne residues or smell.
Termidor is our most common product used for termite control and is water based. It's not harmful to the soil, and doesn't carry any type of odour. This product is used globally in areas like food crops, and is also safe for use around pets. Termidor has also been assessed by the Australian Pesticide & Veterinary Medicine Authority and has been approved by the commonwealth department of heath for use around residential homes and commercial buildings.
Our products are applied at very low doses; the products used have been safely used in Australia for over 10 years and on over 4 million homes in other countries such as USA and Europe.
Out Termite baiting programs use termite baits that are classed as non hazardous according to the criteria of NOHSC Australia.
If you have any concerns on safety please contact us for material safety data sheets.
How much does termite treatment cost?
Pricing will vary depending upon a number of different factors, such as the construction type of the property, severity of the infestion, and of course the required treatment type.
For a basic overview of costs, see below –
Quck fix – Treatments for a quick fix would cost between $330.00 and $660.00 and treats the area of live termites only. These treatments can be done by either a spray treatment, foaming treatment or dusting treatment
Termite barriers – The cost for a Termite treatment barrier will vary between $2,000 to $3,500 for a small to large home.
Termite bait systems – Termite bait systems are also great for Termite protection and cost usually $2,500 to $3,500 for a small to large home
Again, cost varies depending upon a number of factors. For a much more detailed explanation of pricing, please click here.
Ready to work with Pest-Ex?
If you have concerns about termites in your home or place of business, be sure to call Pest-Ex. It's always best to take action on termites immediately, as they can cause serious damage if left untreated.
We provide same day service, inspections, barrier installations, baits, traps and more.
Give us a call today. We look forward to hearing form you.