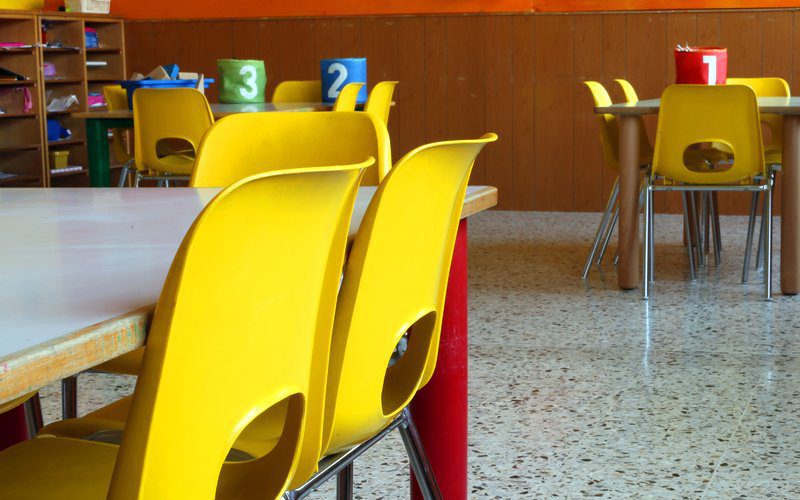 Pest Ex provides safe, fast and effective pest control services to child care facilities across Logan, Brisbane, Tweed Heads and the Gold Coast. We have been assisting all kinds of child care centres with their pest problems for over a decade.
Our team of pest control technicians are fully licensed and trained professionals, all with several years' experience out in the field. Our technicians have all had thorough training on the use and safe application of pesticides in child care facilities and food areas.
Our products are odourless and when applied properly will have no effect on you, the children or animals that may be on the property. All our products are environmentally friendly, so you can be confident that we will fix your pest problem using the safest and most effective treatments available.
Whether you have an insect, rodent or a termite infestation, we will provide you with a safe and effective solution. We can also usually provide you with same day service along with a no-obligation quote.
What's more, our work is also covered by a 100% guarantee, so give us a call today.
YOUR LOCAL PEST-EX BRANCH
The most common pests that we treat for in the local area include the following pests:
Rodents
Wasps
Termites
Spiders
Flies
Ants
Bedbugs
Mosquitoes
Bees
Silverfish
Biting Insects
Cockroaches
For a complete list of what we treat click here.
If you have any concerns about these pests or a possible pest infestation, either in or around your child care facility, then be sure to contact us immediately. We will be happy to arrange a property inspection without delay, usually on the same day.
WHAT PEST EX CAN DO FOR YOU
Pest Control
Our main focus is to eradicate your pest problem, quickly, safely and effectively. And if you sign up to our pest control service plan, you can relax in the knowledge that they won't returning any time soon.
Pest Control Service Plan
We can provide your Child Care Facility with a tailored commercial pest control program which caters for your specific requirements. Our technicians can visit and treat your property on a fortnightly, monthly, bi-monthly or quarterly basis.
Pest Inspection Reports
We can also provide you with a Pest Inspection Report. Our timber inspectors and technicians carry the most UpToDate treatments and pest detection equipment as recommended by Australian Standards. Some of the equipment our technicians carry include scanners, motion sensors, infrared cameras, listening devices and moisture detectors.
As part of our pest inspection report, our technicians will inspect every part of the property. This includes:
All the internal areas
Underneath the property
The entire roof area
All the external areas in the immediate vicinity of the property
Once a Pest Inspection has been completed, our pest inspector will discuss his findings with you and you will be provided with a written report. This will include colour photographs of any damage or infestations.
DO YOU HAVE AN URGENT PEST PROBLEM?


Pest-Ex has been helping child care facilities with their pest problems for well over a decade now. Much of our business comes via recommendations and word of mouth. We have thousands of happy customers so you can trust us to provide your business with safe and effective pest control.
Being local ourselves we fully understand the types of pest issues you might have to deal. We are fully equipped and ready to solve all of your pest problems.
So, if you think you have a pest problem, or you just want peace of mind, why don't you give Pest Ex a call