Every year Termites do approximately $1 Billion dollars worth of damage to homes and businesses. This is more than fire and flood combined! Queensland has copped a big part of the damage also.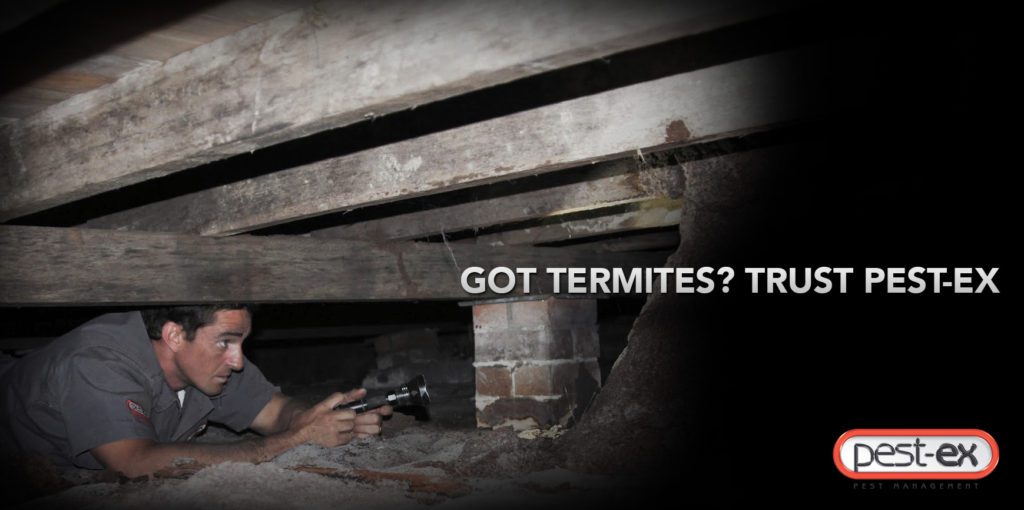 Termite damage is rarely found by homeowners as by the time damage is visible, There has been extensive damage done. The main cost of Termite Damage is not the timber, But the renovations to bathrooms and kitchens that also needs to be replaced because of the damage to the timber framework. An average cost of Termite damage to timber in a bathroom is usually only $1000 worth of timber damage. But if that damage is done in a bathroom. The homeowners are up for a full Bathroom reno! Tiles, waterproofing vanities,showers  These renovations cost $8000 – $12,000 on average. A Termite Inspection regularly will decrease the cost of damage if your home does get Termites.
A Termite Inspection is also essential if you are looking to buy a home or even sell a home. If you're selling a home in Queensland your buyer won't get finance from the bank unless your home passes the Termite Inspection. If you have one before you sell, You will find out any recommendations needed or repairs to be done before you sell. If you have a clean report your Real Estate Agent will have confidence in passing any independent inspection from buyers.
Termite Inspection Procedure
A Termite inspection starts with a visual inspection of the external areas of your home including the gardens and landscaping timbers or retaining walls. All internal areas are also inspected using Termite detection tools like moisture scan tools, motion sensors and thermal imaging cameras. All rooms and garage internally are inspected. Then last the roof void is also inspected for signs of current or past Termite Damage. The roof void is also a good area to check for past renovations or termite repair as new timber framing is easily detected to the trained eye.
Termite Report
A Termite Report is then prepared including photos and findings and recommendations from the inspection. This report is then sent to the homeowner for reading. It is also common for the homeowner to discuss report findings with the Pest Control Company.
Termite Inspection Cost
Expect to pay around $200 – $220 for a professional Termite Inspection and report.