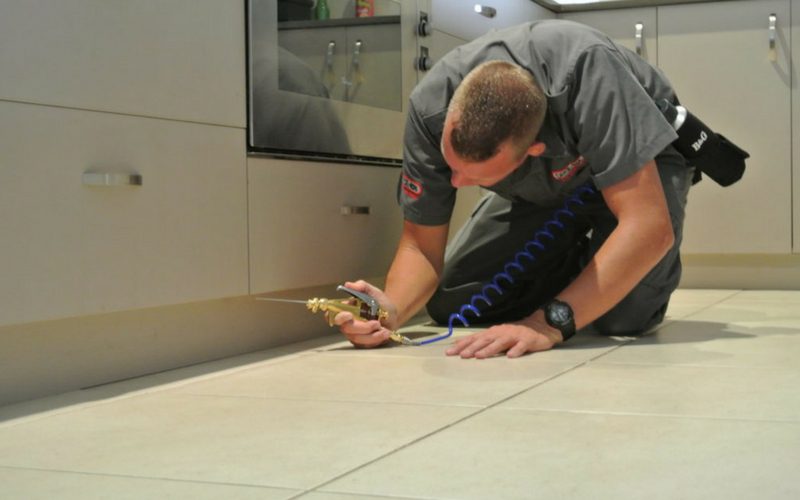 Is there a best time of year to get pest control?
Well the answer is yes and no? Some homeowners need to call in a pest control company immediately as they have or have found a pest infestation and need service immediately so a large portion of customers will only call a pest control company when they have a pest problem.
Most homeowners who get regular pest control services wont usually see infestations as they are maintaining a regular yearly service. These homeowners will find added benefits of having pest control done at the right time of year to have a long-lasting effect.
Yes there is a good time of year to get a pest control service
The colder months in Gold Coast and Brisbane areas are usually June through to August As these months aren't too cold compared to other areas of Australia the pests will lay dormant over these months and be less active than the warmer months.
Based on 10 years' experience in completing over 10,000 pest control treatments we have determined the best time to get pest control for a standard pest control treatment service
Best time of year for pest control August – December
These months are when temps and humidity start to rise and this will get pests out and about. Pest control treatments work in 3 stages and we will explain the stages confirming why treatments are best done at these times of the year.
Step 1 Internal perimeter spray treatment
This treatment is done during a pest control service around all areas of the internal perimeter skirting boards, kitchens and bathrooms. This spray treatment is a fine spray containing a long-lasting product called  cislin 25 and has an active ingredient called deltamethrin, this treatment is designed for fast knockdown of pests in the house and only has a lasting residual for 2-4 months.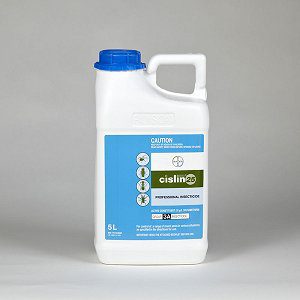 This perimeter spray will eliminate pests in the house and be effective over the peak pest season. As it only has a residue for 2-4 months we need other products to keep pests out all year round.
Pros- This will eliminate 50 – 80% of the pest control activity in the home and effect the pests quickly usually within 24 hours. As any pest in the home is certain to walk or cross over the treated areas.
Cons- As this internal spray only lasts 2-4 months it is important to apply it at the start of the peak season to eliminate any pests in the home quickly and as pests come in through gaps under doors etc they will cross the treated zones and be eradicated quickly. This treatment won't last the year though.
Step 2 Roof void & wall cavity dusting treatment
A pest control dusting treatment is done during a pest control service, this usually involves a 240V dusting machine that blows a fine dusting application through the roof void. We also use this same machine to treat wall cavity's or your weep holes. This product lasts 12 months and is designed to eliminate new pests coming into the house throughout the year.
Pros-  This treatment is applied in roof voids and wall cavities with specialist equipment and keeps product in areas away from people. It is effective for a good 12 months and as new pests try to enter the home through roof voids or wall cavity voids between brickwork they will cross into these treated areas and die quickly before becoming a nuisance.
Cons- None
Step 3 Pest control gel bait application
This baiting gel technique is applied in cupboards kitchens and cracks and crevices throughout the house. This gel bait is placed in areas under sinks and out of reach areas and is also affective for 12 months
Pros- This bait is long lasting and is designed for pests to eat once they eat the gel they then die. These gel dots are placed under cupboards and hinges and will provide control on pests before they grow in numbers throughout the year.
Cons- Bait gel will need replacement in 12 months as it will turn un palatable to pests.
Conclusion
Now you understand the 3 stages of pest control you can now see the added value of having a pest control treatment done at the right time of year. The stage 1 treatment of pest control is the most important in being affective over the warmest months as is will provide the fastest control of current and new infestations.
Stage 2 and 3 will control any new pests entering the home throughout the year.
Maintaining regular pest control treatments will allow you to determine the best time to get your pest control.
If you don't get pest control regularly you will need pest control services at any time of the year as soon as you find evidence of pests.
READY TO WORK WITH PEST EX?
Choose Pest Ex for your pest control and termite treatment needs because:


We offer unbeatable same day onsite service and communication
We ensure all of our work adheres to Australian Standards and our products are environmentally friendly
Our pest controllers are qualified timber pest inspectors (Cert 3 – Pest management technical)
We have worked in the local area for over a decade, and have serviced over 7,000 satisfied customers
We work with home and business owners, and have experience with a wide range of different types of properties including retail centers, schools, hotels and cafes