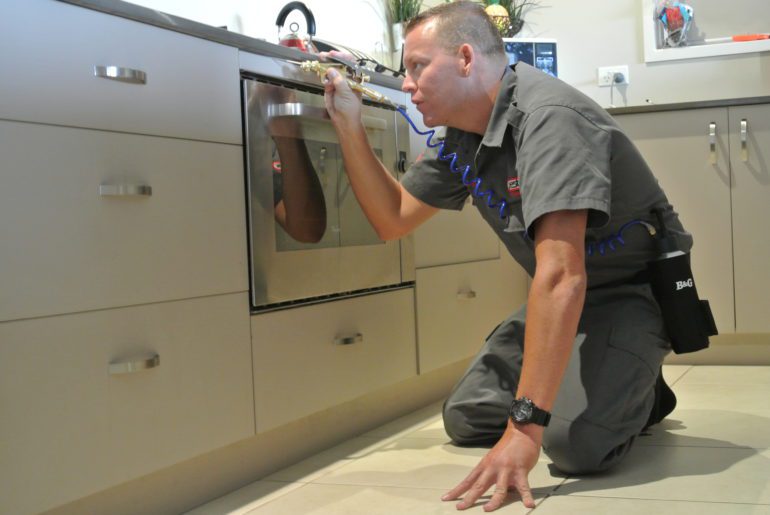 Hi there, I'm Danny Kelly the owner/director of Pest-Ex , We have been providing professional pest control treatments across the Gold Coast and Brisbane areas for the last 10 years. In a changing industry it's important for the customer to know what are they paying for.
Due to Queensland rainfall and longer summers nowadays Pests are a big problem for homeowners, Most homeowners are calling a Pest Control company at least yearly for Pest Control treatment to their homes. Depending on the location of the home (Beach home) or (Bush setting) usually depends on the life expectancy of the treatment done. And also the level of expertise the treatment was carried out.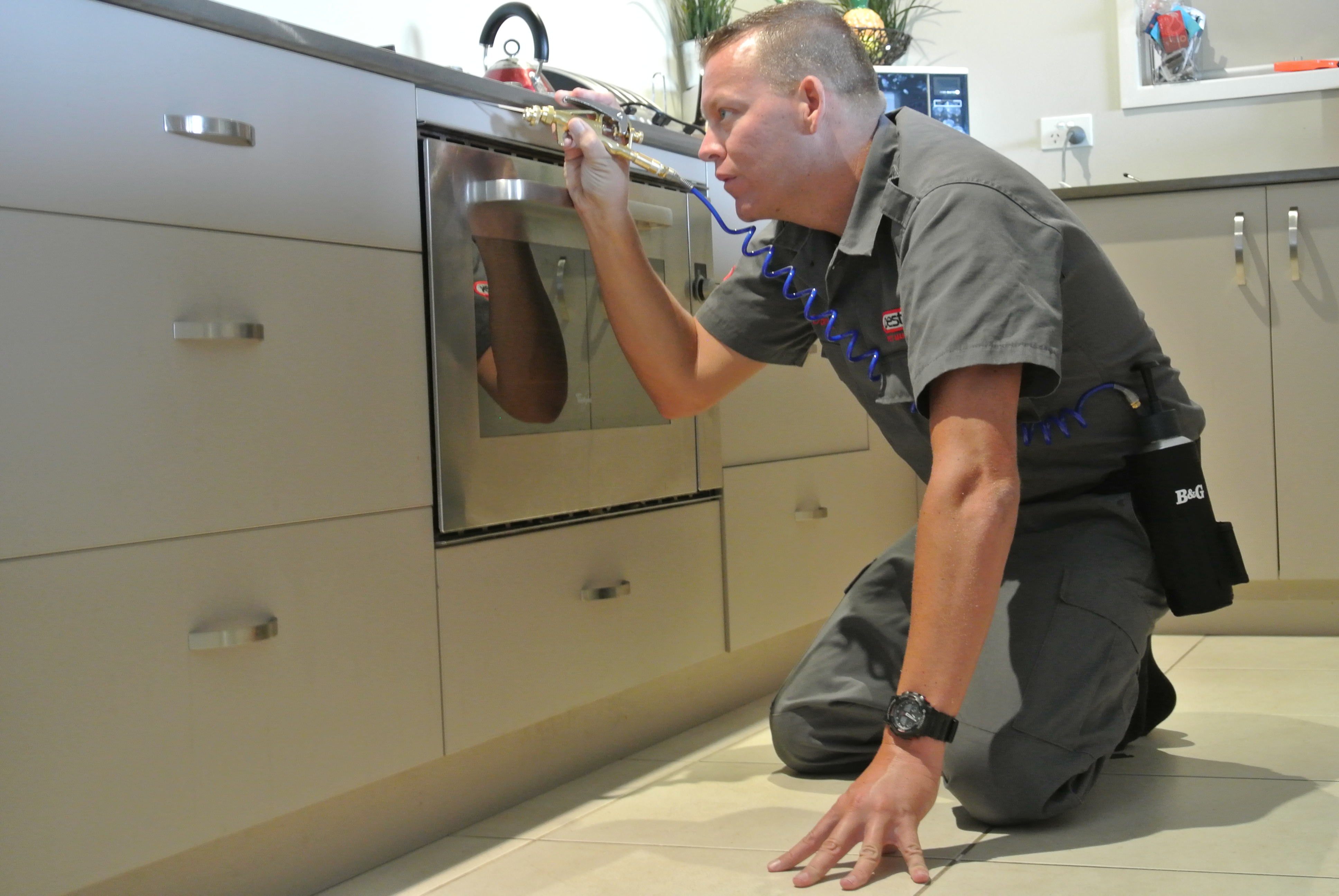 Pest Control isn't just spraying around your home and quickly getting to the next job, It's about customer service and fixing the customers main problem on why they called in the first place. If a customer calls and has a bad problem with Ants in the kitchen it's common they will book in a standard Pest Control treatment with attention also being made on ant problem.
It's important for a customer to educate the pest control company on the areas and problems they are seeing, As the technician can apply special attention and treatment for the selected pest on the problem areas. And not just perform a usual spray as most companies do.
Pest Control Costs
The cost for a Pest Control company can vary depending on the products used, A standard Pest Control service on a Gold Coast or Brisbane home will include the following,
Internal perimeter spray – Using a chemical usually with a IGR (Insect growth regulator) mixed with a knockdown chemical. This results in fast knockdown on current pests and also affect to the eggs and any reproductives. These specialised chemicals come at a cost of usually $95.00 per litre. A cheap pesticide without a IGR will usually cost $25.00 per litre.
External perimeter spray – Using a high powered fine mist applies a chemical with a fast knockdown and long residual and gets the product into fine brickwork cracks and crevices.
Roof Void and weep hole dusting – This is done using a dusting machine that applies a fine film of dust into cavities of the roof and weep holes. This results in the Pests being controlled before they set up camp in your home.
Cockroach Gel application – This is a big cost for some companies who choose to use this product. We use it on all jobs as the product lasts 6-12 months and provides long term control on any pest that enters after we have done the treatment. These small tubes of cockroach gel can cost from $14.00 for a cheap brand of gel, to $65.00 for a good quality product.
Pest Control Treatment Cost – You get what you pay for!
As you can see there are ways current companies on Queensland are doing Cheap Pest Control. We all charge about the same hourly rate as our competitors. It's the Cheaper products available that cut the cost for pest control operators wanting to do a cheap treatment for a customer but make the same amount of money as the companies using the more expensive products. As a business owner I cant risk doing a cheap pest control treatment and having the customer call back with problems from cheap products used.
Pest Control 
If you need a quote or advise on treatments and costs for Pest Control please call us , We are happy to give free advice on termite and pest control costs.