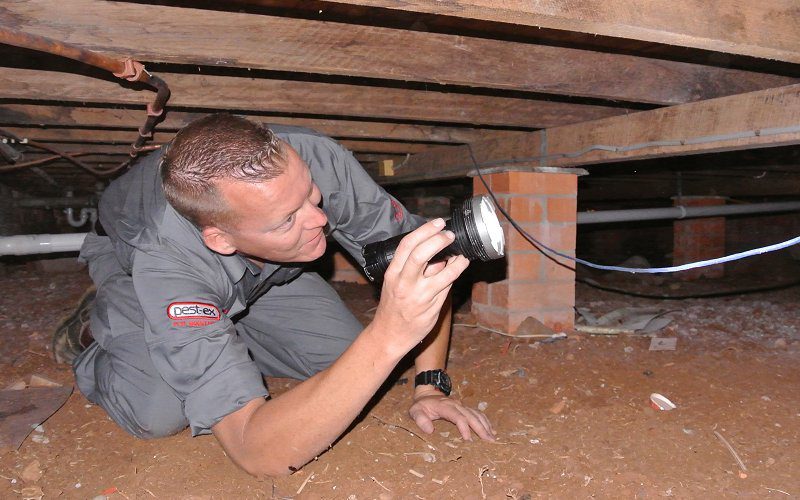 Lets face it, for most homeowners budgets are tight. There's school books, mortgage repayments, car repayments, food, fuel, insurance.
The list goes on and on.
The last thing you need to worry about is having to fork out hundreds or thousands of dollars on pest control.
But is it really that expensive, and are cheap pest control companies any good?
In this article we take a closer look at some of the most common pest control services we provide, and break them down for you, along with estimated costs.
Of course treatment costs vary depending on the service required, the severity of the infestation and damage done – so the information below is provided as rough guides or estimates only. But in most cases, they'll apply to 95% of the jobs we do.
If you require additional information it would be best to give us a call and we'll help.
Here's what you might expect to pay.
Common pest control treatment costs
General internal and external treatment
For this service expect to pay $180-$220 for full service of a home. Including cockroaches, ants, spiders and silverfish.
Treatments include –
Internal & external pest control spray
Wall cavities dusted including cracks and crevices
Roof void dusted
Kitchens bathrooms' cupboards (sensitive areas) gel application.
Warranty – 12 months
General internal treatment only
For this service expect to pay $120- $145 for a standard sized home. This service will treat pests inside only. Cockroaches, silverfish and ants.
Treatments include –
Roof void dusted
Kitchens bathrooms' cupboards (sensitive areas) gel application.
Warranty – 12 months
Flea treatment
For a flea control service expect to pay $135-150 internally. If you need external treatment the cost will vary depending on your yard size. (Remember the key to successful flea control is your dogs or cats having professional service before we commence treatment. This will ensure any egg sacs from fleas on the pet will die and no create another infestation.
Treatments include –
Internal spray mist application of flooring and carpeted areas
External yards sprayed and misted.
Warranty – Up to 3 months
Rodent and Mice treatment
For rodent or mice treatments on residential homes expect to pay $120-$155 for internal treatments. This will treat a common infestation. For more severe infestations we will need to install lockable stations externally and that usually varies depending on home size as we usually install stations every 10-15m around the perimeter.
Treatments include –
Rodent baiting
Gelling,trapping
Dusting
Warranty – Up to 3 months
Ant treatments
Ant treatment costs will vary depending on internal and external treatments. Successful ant control involves external treatment of the source to result in not having an ant problem inside. Ant control treatments expect to pay $145-$330. It's common for homeowners to book a standard ant service and the technician can advise on if non-repellent chemicals are needed.
Treatments include –
Spray application using non-repellent chemicals
Gelling
Dusting
Baiting and granules.
Warranty – 3-12 months
Termite inspections
Termite inspections usually start at $220.
Treatments include –
Full internal external yard inspection.
Scanning of all accessible walls internally
Inspection of roof cavity and a full report usually 14 pages with colour photos.
Tools used are moisture detection meters, thermal infra-red cameras and most of all our thorough inspectors experience.
Termite barriers
Termite treatments or barriers usually start at $660 and can go to $4000 for full treatments depending on size of home. If you have termites its recommended you call us for a free onsite assessment and quote. There is huge price variety's depending on your homes construction.
For a more detailed overview about termite treatment costs click here.
How to avoid being ripped off

Before you call that guy in the local paper advertising "cheap" pest control, here's a few tips to help point you in the right direction, and hopefully, prevent you from being ripped off.
Avoid cheap pest control services, period
If you've looked online, you've no doubt seen pest control services advertised for as low as $69.
Avoid.
These treatments costs are designed to drag you in and you will usually be up sold on additional service when a technician arrives at your house. There's really no such thing as cheap pest control that works. It's impossible to provide cheap services for as little as $69. For example, the materials alone cost at least that for a standard service on a home.
Pesticide for internal and external use (Usually 2x different chemicals)
Dust for internal wall cavities and roofing voids
Gels for kitchens and bathrooms and sensitive environments
Flushing agents used around electrical items to flush pests out
These components aren't cheap, and must be used for a successful treatment. Then of course you have labour costs, too.
As with anything, you get what you pay for.
Avoid pest control company's using contractors
Here is a fact- 80% of pest control company's use contractors, these contractors usually have their own car and are made to supply their own chemicals. These contractors are usually on a pay percentage of 50%!
This results in cheap products being used by the contractor and at very weak doses. Contractors get paid per job so are always in a rush to get as many jobs done per day, Usually contractors will need to do 6 jobs per day to make a living.
Avoid pest control company's with just a mobile number
On average 30+ pest control company's start up each year and usually 60% of these company's are gone within 12 months. So, if you are paying for good service with a warranty it's important that you make sure the company has been around long enough to provide a warranty service if needed.
Pest-Ex is commonly called by homeowners stating they had a cheap pest control treatment and it didn't work? They have called the company's mobile and its now disconnected! So, don't be fooled by cheap pest control fly by nighters.
Ready to work with Pest-Ex?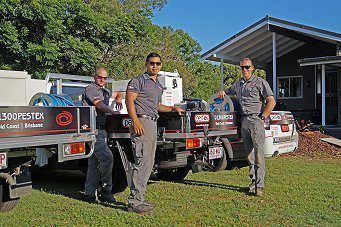 Hopefully the information that we've provided here has given you some useful insights into what sort of costs you can expect to pay for various pest control services. Again, you really do get what you pay for.
If you want the job done right, done safely and done once, rather than having to call someone in 2 weeks after you've just wasted $69, then be sure to give us a call at Pest-Ex.
Why?
10+ years in business means we've been around long enough to know what works and what doesn't when it comes to treating homes for pests and termites. And most of all if you're in need of a warranty service were contactable 7 days a week.
We don't use contractors who pay for their chemicals and rush through the day. Pest-Ex supply's technicians with the latest chemicals providing safety for your family and pests. We don't pay technicians per job so rest assured we won't be in a rush to walk out your door.
Clean cut professional technicians, Over the past 10 years we've earned a name as the small pest control company with the big name in pest control. You won't have trainees treating your homes for pests. All our techs are fully licensed and meet company's strict work policy's ensuring you get the same expert service.
We're not a franchise so you won't be paying franchise fees on top of treatments.
Give us a call at Pest-Ex. We look forward to working with you.