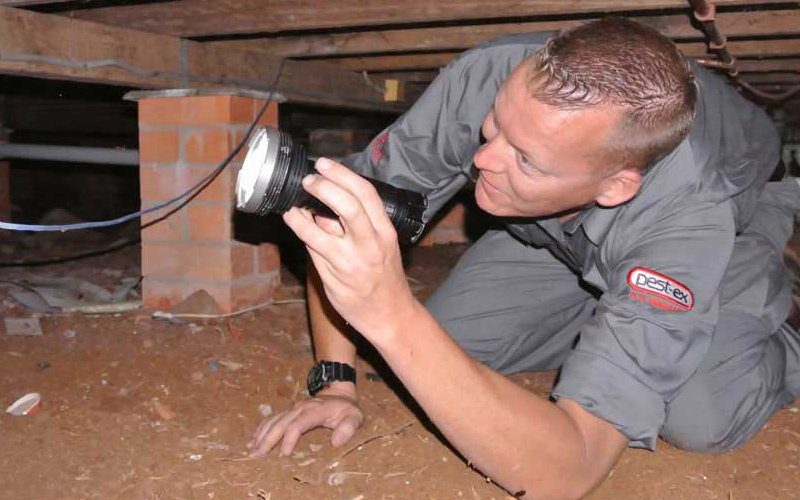 If you're looking for reliable and professional pest control and termite services in Capalaba, choose Pest-Ex. With over 7,000 previous clients and more than ten years of experience, we are a trusted supplier of businesses, commercial enterprises, and private homes.
We provided fast and effective pest control solutions for all pests, including:
rodents
termites
insects (ants, cockroaches, bees, wasps)
When you work with Pest Ex, you're working with leaders in the termite protection industry.
100% SAFE
The safety of your family, pets, or employees is essential to us. That's why we are qualified and licensed to ensure safe pest control practices and only use products that are safe for all fauna and flora in Capalaba.
We can also guarantee that we will treat your property with the utmost care. When we conduct a pest inspection, we use high tech equipment such as thermal imaging and moisture detection. This means we can detect live termite activity in concealed areas. We won't damage your walls or floors in any way.
QUALITY TERMITE SERVICES IN CAPALABA

The warm weather and high moisture that Brisbane's homes are exposed to make them susceptible to termite infestations. Termites thrive with access to timber and humidity in homes and gardens.
Termites are on a constant search for food (timber). If they find a good food source, they leave a trail for other termites to follow. This means within 24 hours, you can have thousands of termites attacking your timber frames piece by piece.
What to do if you suspect you have termites on your property?
Do not disturb them. This will simply make them disperse. Call or email us, and we will send a pest control team round to conduct an inspection. This will include a comprehensive look at the roof structures, skylights, vents and gutters, and underneath your property. Crawl spaces and storage areas are prime termite territory, and we won't skip these. The internal inspection will include all the walls, architraves, and flooring. In the yard we will look at the trees, fences, walls and landscaping features.
We use: Thermal infrared cameras,  motion sensors, moisture scan tools, bionic ear listening devices, and sounders to detect where termites are active.
We will provide you will a full report of the state of your property and if live termites are discovered our pest control team will eradicate the live termites immediately. We will then offer you recommendations to prevent further problems. This could include solutions like baits, traps, or termite barriers.
PROPERTY INSPECTIONS
We have earned the trust of the most reputable conveyancers, agents, and bankers in and around Capalaba. Here are the reasons they choose to work with Pest-Ex
Our pre-purchase and pre-sales pest inspection reports are comprehensive. A pest-free certification from Pest-Ex adds value to a property and gives prospective buyers peace of mind.
Our quotes and work are 100% guaranteed, and we offer long-term pest control services to ensure properties aren't exposed to damage from pests at any time.
Our reports are independent, thorough, and provide our findings in easy to understand language.
All our pest control technicians undergo rigorous training and are highly qualified, licensed, and insured.
CHOOSE PEST-EX FOR PEST CONTROL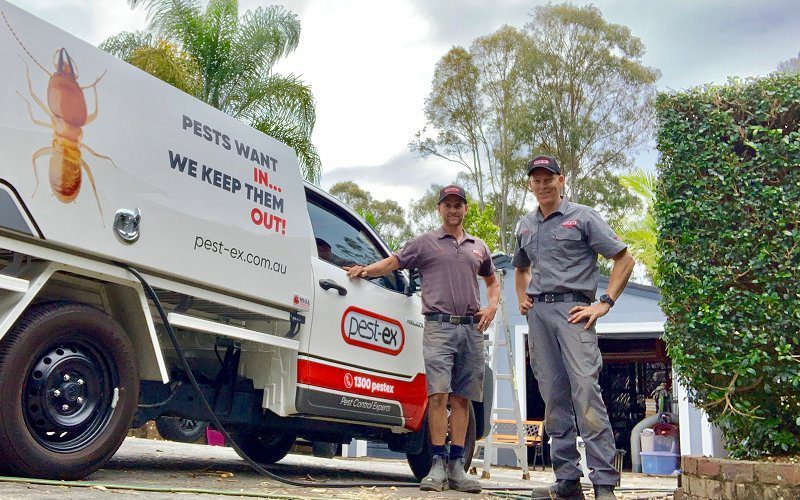 Since 2006 we have taken a committed approach to pest control and our pest control programs are simply the best there is. If you need Cockroaches, Spiders, Ants or any other vermin removed, we are ready and waiting to help you.
Before we start any work, we will give you a free quote and explain what needs to be done to ensure your property is kept pest free for good. We offer same-day onsite inspections.
We're waiting for your call!