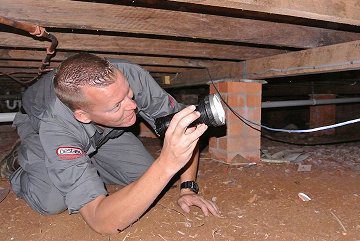 If you have a pest issue in Chermside, we can help.
Pest Ex has been in the industry for over a decade, and we provide top quality pest control and termite treatments in and around the Chermside region.  We can work with residential and commercial property owners to provide one off jobs as well as ongoing scheduled inspections.  Our reputation for quality workmanship, professionalism and great customer service is second to none.
We offer a full range of pest control services, from termite inspections and pre purchase reports to one of spot pest removals and long term pest prevention measures.
Let us take care of your pest issues – call us today.
are you buying Property in chermside?
We recommend having a pre purchase pest inspection conducted on any property you may be considering buying in the Chermside area.  Generally invasive pests such as termites can be difficult to spot during inspections of a property with just a visual inspection.
Our pre purchase pest inspections are recommended by banks and conveyancers, and when you use us you can rest easy knowing that we'll be completely independent – we work for you not the real estate agent.  Our comprehensive inspections can generally be arranged for the same day, and using the latest in high tech pest detection we look at:
The roof space, including vents, guttering and roof trusses
The inside of the building, including all rooms, walls, ceilings, skirting boards, cabinetry and cupboards
The bottom of the building, including floor joists, crawl spaces and basements
The outside, including soil, drain pipes, trees and tree stumps, fencing, retaining walls, timber structures
Once our inspections is completed, we'll issue you with a 14 page colour report which documents our findings and shows any areas where we found pest activity, with our suggestions for treatment if required.
If you're thinking of selling a property, we can also undertake a pre-sales inspection report, which can form part of the due diligence on the condition of your home or business in terms of pest activity for potential buyers.
pest control SERVICES available in chermside

Pests are an everyday part of life, however when you notice you have more than a few pests such as spiders, ants, rodents or termites around your home or business, it's time to call in the experts.
Pest Ex has a dedicated team in the Chermside area ready to assist you a wide range of services, including:
Professional pest detection and identification
Pest inspections
On the spot pest removals
Annual pest inspections
Termite detection and treatment
Termite prevention methods such as chemical and physical barriers
Termite traps, baits and deterrents
Pre-purchase and pre-sales pest inspection reports
We use high tech equipment such as radar, moisture detection and thermal imaging cameras to investigate every part of your property, even the hard to get into areas.  This is important as pests such as termites can effectively hide for months and even years, doing thousands of dollars' worth of damage to your property.
We take your safety very seriously, and our treatments products have passed stringent Australian safety standards – they are safe to use around children and pets, and will not negatively affect the local environment.
our 100% money back guarantee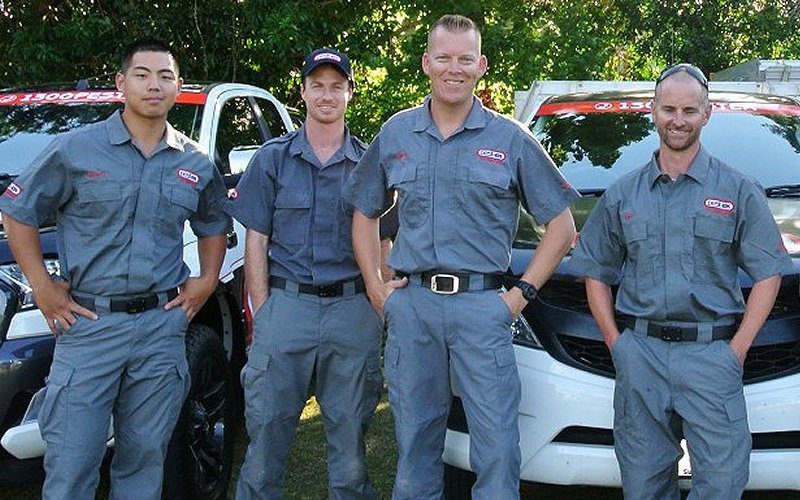 Our aim is to exceed your expectations every time you use us.  That's why all of our services come with a money back guarantee, so if you're not completely satisfied with any aspect of our work or customer service, we'll refund your money in full, no questions asked.
When you choose us you know you're getting:
Professional and experienced pest control services
Highly qualified technicians
The latest in high tech pest control equipment
First class response times
Pre purchase and pre sales reports that are recommended by banks and real estate experts
Exceptional customer service
Contact Pest Ex today and talk to us about your pest control needs.