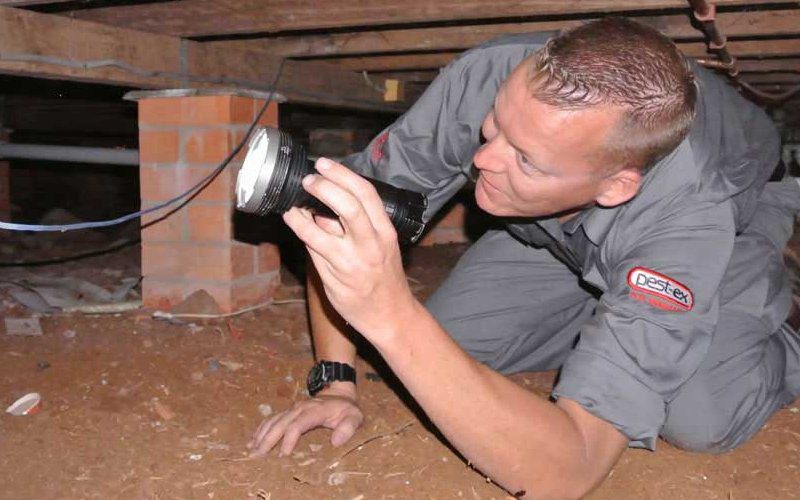 Looking for a professional pest control and termite treatment company in Cleveland? Pest Ex has earned a fantastic reputation with residents, property owners, banks, and conveyancers in Cleveland and the surrounding suburbs in more than 10 years we've been in business.
Our commitment to providing pest removal and prevention treatment solutions to help both businesses and homeowners eradicate nuisance pests, such as termites, ants, mice, and more continues.
Our team of highly trained pest control specialists is prompt, punctual, and friendly. We use the latest in pest management and removal services technology (such as thermal imaging and environmentally friendly chemicals) to ensure you receive the safest and most effective results for your home and family, with no damage to your home. All our products are 100% safe for all pets and animals.
If that sounds good, give us a call today to make a booking.
PEST CONTROL & TERMITE TREATMENT SERVICES IN CLEVELAND
Pest Ex provides a full range of pest control and treatment services for all homes or businesses.
Some of our services include –
Pre-purchase and pre-sale pest inspections
Pest control
Traps, baits and deterrents
Termite inspections
Termite control and treatment
Pest Ex provides comprehensive pre-purchase pest inspection services. Our inspections cover all areas of your property, including the inside and out, the yard, and also within your roof. This ensures we can detect, identify, and remove any unwanted pests that might be affecting the property.
Our property inspections cover all areas of your property, inside and out. We use high-tech equipment to detect live termite activity in hard-to-reach places. This is just one of the reasons we are confident in offering our clients a 100% guarantee. If there are termites on your property, we will find them.
A property inspection includes:
A full check of the external areas of your yard and property. Timer fencing and retaining walls, as well as other landscaping features, are at risk of termite infestations.
Your skirting boards, door trims, door jambs, window architraves, doors, cupboards, inside the walls and flooring are the critical areas inside your house that will be checked by our teams.
Any part of the roof (skylights, vents, flues, valleys, guttering, downpipes, eaves, roof battens, trusses, top plates, hanging beams, and rafters) will be thoroughly inspected.
All of the bearers, joists, timber piers, timber flooring, and stored timbers underneath the home will also be inspected.
PURCHASING A HOME IN CLEVELAND?

If you're considering purchasing a property in Cleveland and we'd be happy to carry out a pre-purchase pest inspection on the house and garden to check it's a sound investment. We see dozens of properties a year that are damaged by termites, and the problems aren't always visible to nonprofessionals. Once Pest Ex has certified a property pest free, you can be confident it's a good investment. Plus, we work for you, not the agent or homeowner, so you know our recommendations and reports are not biased in any way.
Buying a new home can be one of the most significant financial decisions you'll make, so it pays to ensure your home isn't going to be affected by hazardous pests.
Work with a professional pest control company you can trust. Call us today.
WHY WORK WITH PEST EX?
We are Cleveland's most trusted Pest Removal service providers –
We are licensed and fully insured and only work with qualified timber pest inspectors (Cert 3 – Pest management technical)
Brilliant onsite service and full communication with clients, so you understand the processes and recommendations
We are recommended by leading banks and conveyancers in and around Brisbane
Ready to work with Us?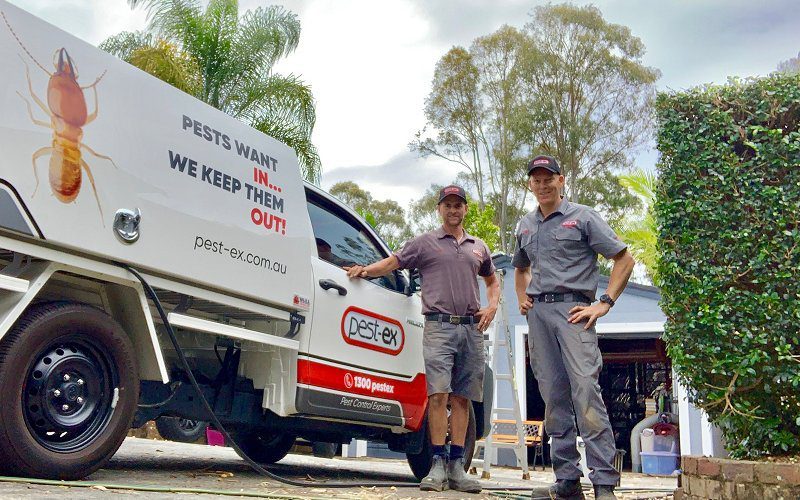 If you suspect you may have a pest problem in your home or property contact us today. Our friendly and helpful team will make sure the problem goes away quickly and stays that way. We also offer specialised pest and termite maintenance programs for clients. Feel free to call us to find out more.