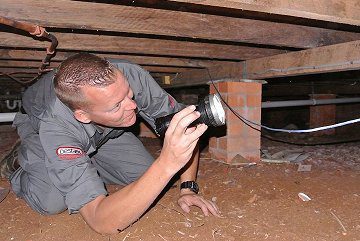 Pest Ex, have long been established as The Gap's most popular pest control company, due to our reputation of delivering expert detection, removal and treatment solutions across Brisbane.  With over 10 years experience working right across Southern Queensland, we've provided pest control treatments and solutions to thousands of satisfied customers.
We specialise in expertly identifying pests, finding their origin and then administrating the appropriate forms of treatment.  Our treatment procedures only involve the use of environmentally friendly products, making them not only safe for your family and pets, but for all forms of plant life.  As members of the Australian Environmental Pest Managers Association, we guarantee all of our products have passed stringent Australian safety standards.  The fact we're able to provide pest solutions to  homes, businesses and large industrial properties, makes us the most flexible and comprehensive pest control business in your local area.
Give us a call and let us take care of your pest issues today.
The Gap PRE PURCHASE PEST INSPECTIONS
Before purchasing a new property in The Gap, it is vital to have a pest inspection performed by a qualified technician. Failure to get the all-clear from an industry expert before finalising a property purchase, can result in the loss of thousands of dollars in repairs, from termite damage.  In most cases, it's possible for our pre-purchase inspections to be arranged the same day as you contact us.  Our pest controllers are certified timber inspectors, and are able to arrive on the job fully equipped with high powered detection technology, such as thermal imaging cameras.
During our inspection we'll be looking at:
The main internal areas of the property: the walls, floors, ceilings, timber cupboards or inbuilt cabinetry, window and door surrounds
Underneath the building: crawl spaces and voids, basements and underneath decking or verandahs
The outside of the building: any landscaping, fencing and walls, trees and tree stumps, the soil
The roof area: vents, skylights, trusses and beams, as well as the downpipes and gutters
We will then issue you with a detialed report of our findings.  Considered the best in the industry, our pre-purchase inspection reports are recommended to potential property buyers by conveyancers and banks.  We also offer pre-sales inspection reports to anyone considering selling a property in The Gap.
Superior TERMITE TREATMENT & PEST CONTROL SERVICES

In addition to pest inspections, Pest Ex offers a full range of termite treatments, pest control and long-term management services in and around the The Gap.
It can be a major inconvenience to discover pests in or around your home or where you work, and unfortunately many Queensland pests come with potential health risks.  Your best option when you do discover pests such as wasps, spiders or rodents is to contact the industry  professionals in as soon as possible.  More destructive pests, such as termites, will require immediate action, as well as a long-term management plan.
The comprehensive list of pests we treat includes:
Bees and wasps
Mosquitos and flies
Flea and bed bugs
Termites and white ants
Spiders and ants
Rats and mice
We offer regular inspections, termite barriers, traps and baits and the installation of anti-termite systems such Homeguard – making us the first choice for termite detection, removal and management services in The Gap region.
We pride ourselves on our ability to handly any job, big or small due to our years of experience and premium pest detective equipment.  Before commencing any work, we'll first assess your needs and provide you with an obligation-free estimate for the costs involved, and talk you through our process so you'll know exactly what's being done.
Our guarantee to you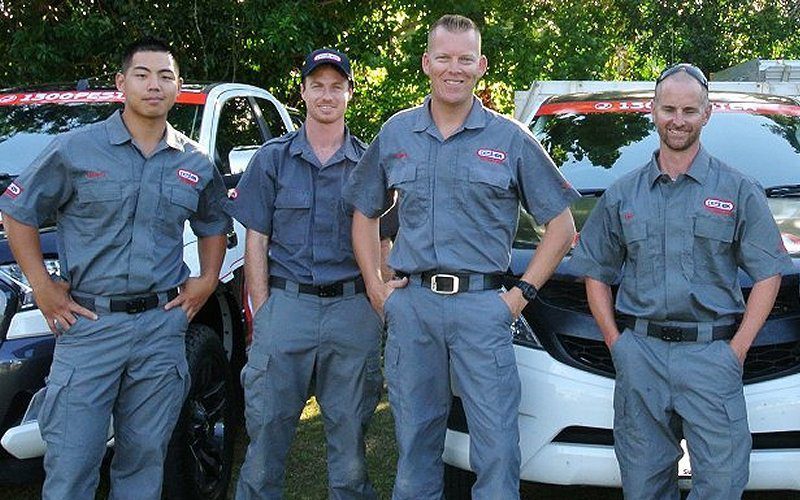 We are so proud of our work ethic and track record of high quality work that has resulted in thousands of happy customers we have right across Brisbane, the Gold Coast and Logan City. For that reason we offer a 100%, no questions asked, money back guarantee on our services.
Call us today and find out why we're the number one choice for pest control in The Gap.