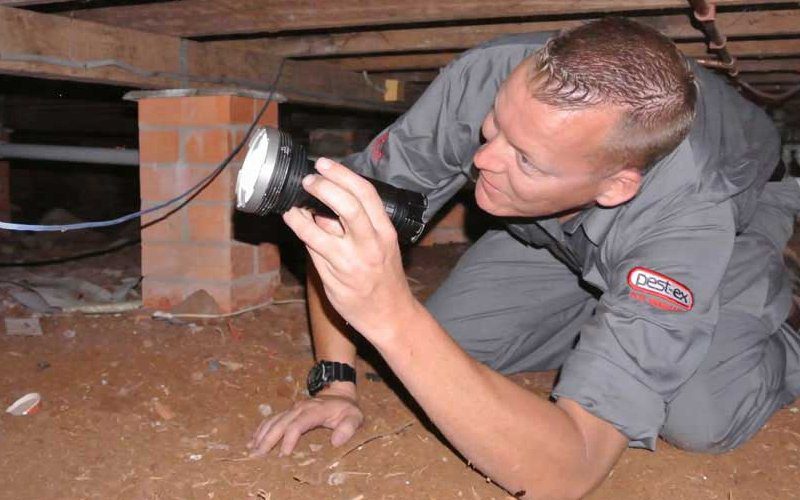 Pest-Ex has been working with commercial clients and homeowners in Wynnum for over ten years. We've earned a reputation for high-quality professional services that make us the number one choice for pest services in Brisbane and beyond.
No job is too big or too small. We offer the most high-tech and advanced pest control and termite treatment services for properties in all types of industries, as well as private homes. Our technicians are specialists in the pest problems experienced in Wynnum specifically.
We're waiting to hear from you so we can solve your pest problems today.
The list of pests we treat in Wynnum includes:
Rodents: rats and mice
Crawling insects: spiders, cockroaches, ants, bed bugs
Flying insects: flies, mosquitos, biting flies and midges
Hopping insects: fleas
Why Choose Pest-Ex
Long-term solutions: We treat the source of the problem so that you won't suffer rebound infestations.
Quality products: The treatment chemicals we use are 100% safe to your family and pets so you won't have to leave your home or business, and our pest controllers are highly qualified and experienced.
Safety first: We adhere to Australian safety standards and environmentally friendly guidelines.
Customer service is everything: We are prompt, reliable and will supply you with a comprehensive quote before we begin on any work.
PRE PURCHASE PEST INSPECTIONS IN Wynnum

These are just some of the reasons we're recommended by conveyancers, real estate agents, and leading banks in Brisbane. If you're looking to buy a property, they'll tell you to give us a call before you sign on the dotted line. Houses in and around Brisbane, including Wynnum, are at high risk of pest damage, in particular, the devastating effects of a termite infestation.
Evidence of termites may not be visual evidence, but that doesn't mean they aren't there. We've seen dozens of cases where new homeowners have discovered costly damage to the timber structure only once they start attempts to renovate the property. Don't get caught short.
When you work with Pest-Ex, you are guaranteed that our experienced pest control teams will use their skills and our advanced equipment to ensure that if there is any evidence of live termite activity that we will find it. Some of the tools we use to do this include moisture detection and thermal imaging to find the pests in hard to reach places.
For Pest-Ex, it's not just ticking the boxes of the home inspection. We will conduct a comprehensive look at your entire property, inside and out. A typical check would cover the following on your property.
The roof area – including the roof cavity, frames, and trusses, gutters, and skylights.
The garden – including all trees, shrubs, timber items, and landscaping features.
Inside the home – including all the rooms, ceilings, flooring, and fitted furniture.
Underneath the home – including the basement, cellars and crawl spaces, as well as any stored items.
Once the inspection has been completed, we will provide you with a full report and explain our findings in detail. This will give you the information you need to make a sound decision on whether or not to invest in the property. Not all sales fall through based on the information. If there is any sign of termite activity, this will give you cause to negotiate a more reasonable price.
In the same way, we offer pest inspections to property sellers. Your report will include photographs of the damage and our recommendations for a possible course of treatment. Being able to show the building is certified pest free or has pest control measures in place is an excellent additional selling point that adds value to your home.
If you're not happy with any part of our service, just contact us, and we'll refund your money.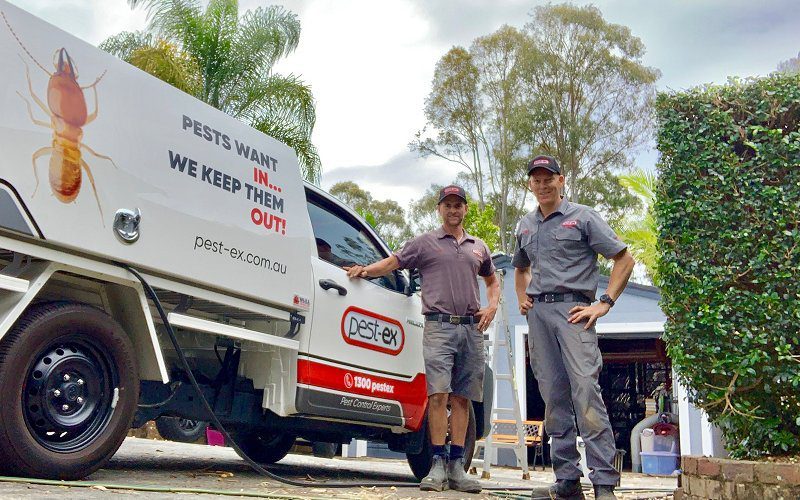 GET THE PRO SERVICE YOU WANT
Pest-Ex prides ourselves on our excellent workmanship and our professional attitude, which makes us stand out from the out competitors.
Give us a call today for your free quote. We can't wait to meet you!