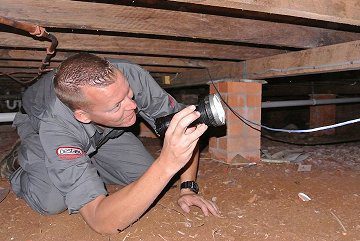 Pest Ex is the number 1 choice for all your pest control needs in Bonogin, and we have thousands of satisfied customers right across Brisbane and the Gold Coast.
We know that you want fast, effective and safe pest control treatments, and our aim is to deliver the very best service possible, from the moment you contact us to the end of the job.  We work with residential and commercial properties, and have the experience and know how to help a wide range of industries and building types.  Nothing is too big or small for our qualified and friendly pest controllers, and we use the latest in pest detection equipment to ensure your home or business is protected from all kinds of bugs and creepy crawlies.
If you're looking for a one off pest or termite removal, need regular inspections or want to talk to us about ongoing pest management strategies, give us a call now.
Fast, effective and reliable pest control
When you're looking for pest control you want to know that the business you choose can do it all – from the fast detection and identification of pests, to on the spot removals and treatments, and that they carry a wide range of effective deterrents so prevent them from returning.
Pest Ex has provided a full range of pest control and termite treatment services in the local area for over a decade.  If you suspect you might have an issue with any of the following at your home or business, let us know straight away:
Ants or spiders
Wasps or bees
Fleas or bed bugs
Cockroaches or silverfish
Termites or white ants
Rats or mice
Many pests such as spiders, rats and bees can pose a serious threat to health, with others with the potential for causing thousands of dollars' worth of damage to your property (such as termites).  It's never a good idea to put off calling us in if you do spot an issue around your property, because even small numbers of pests – including rodents, termites and spiders – can quickly turn into a large scale infestation in just a few months.
When you contact us about a job, we'll respond quickly and we can generally offer same day service.  We'll attend your property in branded trucks and uniforms, and we can give you a free, no obligation quote for the work based on your specific needs before starting the job.  We'll also have everything with us that we'll need to conduct a thorough examination of your property and provide on the spot removals if necessary.  We offer regular scheduled pest inspections, pre purchase and pre-sales inspection reports, and provide advice on pest management strategies.

Do you have a termite issue in Bonogin?
Living and working on the Gold Coast can be idyllic, but unfortunately the amazing climate and abundance of forests and wildlife can mean that we need to deal with pests of all shapes and sizes.  Termites and white ants can be one of the worst type of pests to have on and around your property, simply because they can go undetected, and they can cause significant damage to internal and external building structures.
Using our trusted termite removal and treatment services means that you can rest easy knowing that your property is being looked after by professionals with years of experience.  Our pest controllers are certified timber inspectors, and we use the latest in cutting edge technology such as moisture detection and thermal imaging to find and destroy termite colonies no matter where they hide.
Our termite inspections are the most comprehensive on the market, so contact us today.
Working with Pest-Ex is easy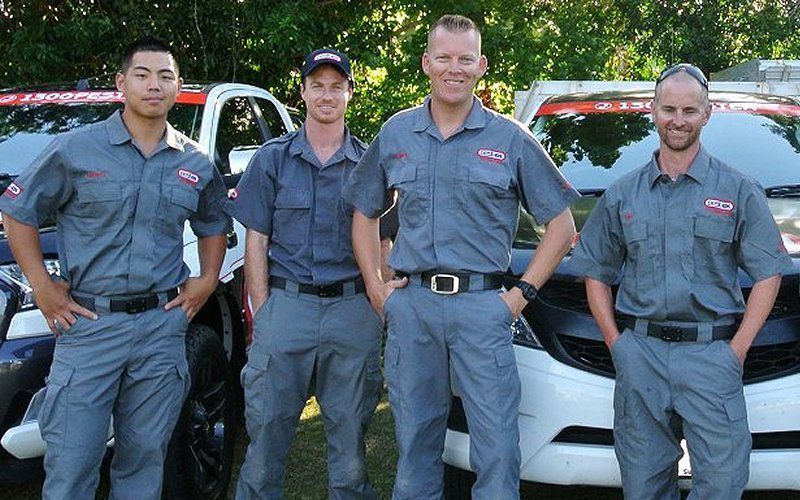 We take the hassle out of pest control by ensuring we give you the absolute best service possible, every time.  We even guarantee our services, so we'll give you your money back if you're not completely satisfied by our work.
Don't trust your pest and termite control to a less experienced or professional business.  Call Pest Ex today.