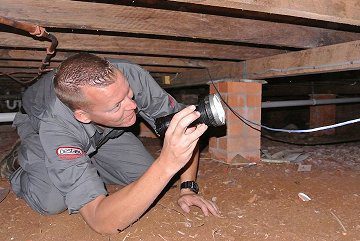 Do you have a pest problem in Burleigh Heads?  We can help.
Pest Ex has been in the pest control industry for over ten years, and we offer top quality services in Burleigh Heads, throughout the Gold Coast region and beyond.  We have thousands of happy customers, and we work with residential, commercial and industrial properties to ensure you get the best and smoothest service possible.
We ensure that our treatments are not only effective, but as safe as possible.  Gone are the days when you had to leave your property for days after a pest control servicing.  All of the products we use have passed the highest Australian safety standards, can be used around children and animals and won't harm the local flora and fauna.  If you have any questions about the pest treatment products we use or the safety guidelines we follow, please give us a call.
Pre purchase pest inspection reports
When you're buying a property – either to live in or as an investment – it's important to do all of the due diligence on it as possible.  This means getting all the necessary inspections conducted by industry professionals to ensure you're not buying into a lot of issues or even a money pit.  Pre purchase pest inspections are an important step in this process, and ours are recommended by banks and conveyancers as the best on the market.
Our pest controllers are certified timber inspectors, meaning that we are fully qualified to carry out thorough inspections for all pests, including termites.  Here are some of the questions we frequently get asked by customers about our pre purchase inspections:
When can the inspections be done? Our inspections can generally be carried out on the same day as you contact us if necessary (depending on your location)
What kind of properties do you inspect? We can inspect houses, units, townhouses, commercial premises and shops, restaurants, schools and factories.  Basically we can service any type of property.
What do you look at during the inspection? We examine all areas of the property in question, from the outside in the soil, trees, drains, landscaping and fencing to the inside in the roof space and basement areas, all rooms, walls, ceilings and floors.
What are you looking for? We're looking for any signs of previous pest activity such as markings in timber structures from termites, current pest activity and any pest prevention measures such as termite barriers.
Will you tell me the results of the inspection? Once our inspection is complete, we will go through our findings with you, either in person or over the phone if that is more convenient.  We will then give you our pre purchase inspection report, which is a 14 page colour document that sets out any issues we may have come across in plain English.  We also include photos of areas of concern, as well as our recommendation for possible treatment.
Pest Ex also offers pre-sales pest inspection reports, which are conducted along the same lines as our pre purchase inspections, and will give any potential buyers of your property the peace of mind about the state of pest activity in and around the building.
Make sure you tick all the boxes when it comes to pest activity in a property you're either looking at buying or selling.  Contact us today and talk to us about our pre purchase or pre sales inspections.

Pest control SERVICES available in Burleigh Heads
Burleigh Heads is a fantastic place to work and live, but as property owners would know, the local area is a haven for pests in all shapes and sizes.  Some pests can simply be a nuisance, while others like wasps, spiders and mosquitos can actually pose a threat to anyone in the near vicinity.
We have a dedicated team in Burleigh Heads and surrounding suburbs that can help with:
Pest detection and on the spot removal for all common pests such as ants, spiders, wasps and bees, rodents, fleas and bed bugs and cockroaches
Annual pest inspections
Termite detection and on the spot removal and treatment
Termite barriers, pre and post construction
Termite traps, baits and deterrents
Pre-purchase and pre-sales pest inspection reports
Our 100% guarantee on our services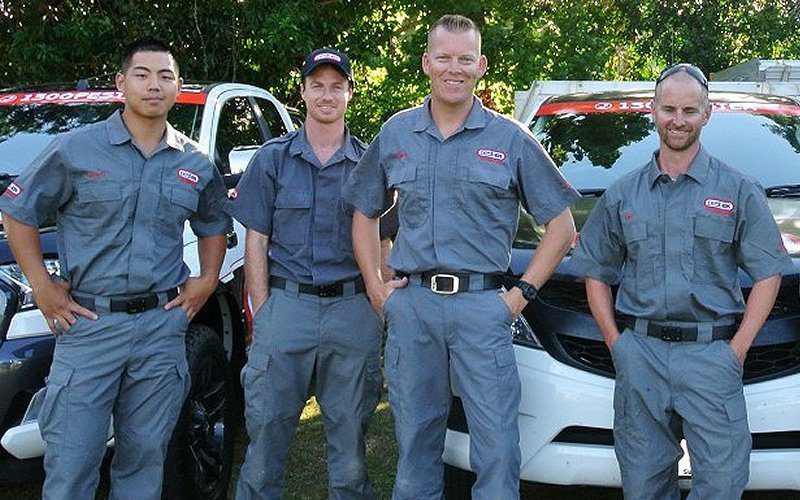 Our aim is to provide the very best service we can, each and every time you use us.  We are the pest control experts in Burleigh Heads and the surrounding area, and we offer a 100% money back guarantee on our work, so you will know you're in safe hands.
When you have a pest issue, call in the professionals – contact Pest Ex now.