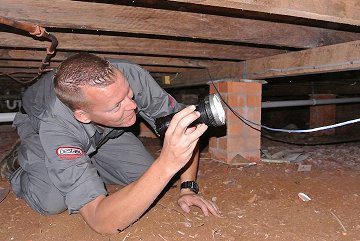 Pest Ex, Coombabah's most popular pest control business, delivers the most extensive detection, removal and treatment solutions in the Brisbane area.  Our industry knowledge and experience has spanned more than a decade, resulting in thousands of satisfied customers right across Southern Queensland.
Our number one priority is the safety of you and your loved ones.  For that reason, all of our treatment products have passed the Australian safety standards, suitable for use in any type of property: residential, commercial or industrial.  Thankfully, the days of toxic chemicals and hazardous run off from termite products are long gone, and as proud members of the Australian Environmental Pest Managers Association, you can trust us to keep even your plants safe.
Our pest control SERVICES in Coombabah
It can be inconvenient to say the least, to discover pests in or around your home or place of business, and unfortunately many Queensland pests be can hazardous to your health. Your best line of defense when you do discover pests such as wasps, spiders or rodents is to contact a qualified pest controller as soon as possible.  Other pests, such as termites, will require immediate action, as well as a long-term management solution.
We treat:
Rats and mice
Ants and silverfish
Mosquitos, midges, flies and biting flies
Spiders and cockroaches
Fleas and bed bugs
Termites
Many times, we are contacted to do deal with a pest infestation after the property owner has spent a lot of money and time trying to fix the problem themselves.  There is not one kind of treatment to deal with all pests, therefore while it can be tempting to deal with issues yourself, only a professional pest controller will be able to target the right insect with the most suitable products.
Call us today for advice on pest control issues, pest removals and ongoing pest management services.

Coombabah PRE PURCHASE PEST INSPECTIONS
If you're looking at purchasing a new property, the wisest thing to do is have a pest inspection carried out prior to signing any contracts. Our pre-purchase and pre-sales pest inspection reports are extremely popular in the Coombabah area, and are a great way to ensure the property you're thinking of buying or selling is pest-free or has pest prevention measures in place.  Our reports come recommended by those involved the real estate and banking industries due to our independent role in the process, and the thorough, easily understood language of our findings.
During the inspection we'll be looking at:
The main internal areas of the property: the walls, floors, ceilings, timber cupboards or inbuilt cabinetry, window and door surrounds
The roof area: vents, skylights, trusses and beams, as well as gutters and downpipes
Underneath the building: voids and crawl spaces, basements and underneath decking or verandahs
The outside of the building: any landscaping, fencing and walls, trees and tree stumps, the soil
Once we've completed our inspection we'll inform you of our findings and within 24 hours will have a detailed 14-page colour report ready for you. Included in this report will be any evidence of any live nests or pest damage in the form of photographs, as well as and our recommendations for potential treatment solutions.
Ready to work with Pest-Ex?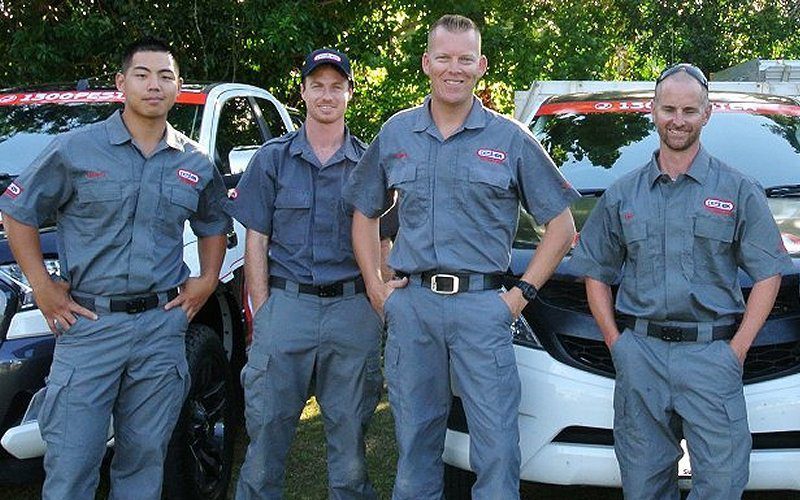 More customers in Coombabah choose us rather than any other pest control company because we:
Undergo rigorous training and are highly qualified
Use environmentally-friendly products and use treatment solutions that have passed Australian safety standards
Guarantee our work with a no questions asked 100% money back policy
Are recommended by conveyancers, real estate agents and financial institutions
Our aim is to bring you the very best service and high quality work we are renowned for.  So contact Pest Ex today and find out how we can help you.