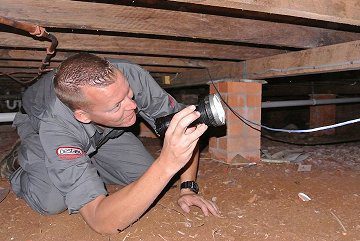 As Coomera's number one choice in pest control services, Pest Ex offers home and business owners the most thorough removal and treatment results in the Gold Coast.  No job is too big or small for our dedicated and professional team, and our experience and know how means that you can rest easy knowing that you pest problem will be dealt with effectively and safely.
Gone are the days when pest treatments required everyone to stay out of the building for a number of hours or even days.  These days, full pest treatments are safe for use around children, pets and the local flora and fauna, with all our products having passed rigorous Australian safety standards.  If you have any questions about the products we use or the safety measures we take, please contact us and we'd be happy to talk to you.
If you're having pest problems in Coomera, call us today.
PRE-PURCHASE PEST INSPECTIONS in Coomera
It can be a sinking feeling finding out that a property you have purchased might be riddled with pests, and by the time you find out, it's too late to do much except pay out the thousands of dollars it might cost to fix the issue.  If you're unlucky enough to find termites in your newly purchased home or investment property, you may be looking at an even more substantial amount to fix any issues they may have caused or replace entire building structures.
This is where a professional pre purchase pest inspection from Pest Ex can make all the difference.  Our inspection reports are recommended by leading banking and property experts, and are your best bet for knowing the state of any potential purchase in terms of previous and current pest activity.  Generally we can offer same day inspections (depending on your specific location), our staff are fully certified timber inspectors, and we use the latest in high end technology to search for pests, no matter where they might be hiding.
On the property we will check:
The roof: vents and skylights, downpipes and gutters, trusses and beams
All internal parts of the building: the walls, floors, ceilings, cupboards and built in cabinetry, window and door surrounds
Outside of the building: any landscaping, fencing and walls, trees and tree stumps, the soil, drainage pipes, any outdoor structures
Underneath the building: crawl spaces and voids, basements and underneath decking or verandas, stored wood
Once we've completed our inspection, we'll go through our findings with you, and we can do this either in person or over the phone.  You will then receive a 14 page report which documents our findings and has pictures of any areas for concern we came across.  It will also include our recommendations for possible treatments.
We also offer pre sales pest inspections, so you can provide any potential buyers a report that gives them peace of mind about nay pest activity at your home or business.
Trusted PEST CONTROL SERVICES in Coomera

Whether you need someone to come to your property to remove a pest and treat the area, want to talk to an expert about termite control and prevention methods, or need regular scheduled pest inspections, Pest Ex can help.
We've been in the industry for over a decade and our products have all passed stringent Australian safety standards so you can rest easy, even with children and pets in the home.  The pests we treat include:
Flea and bed bugs
Rats and mice
Termites and white ants
Spiders and ants
Mosquitos and flies
Bees and wasps
Cockroaches
This list is not exhaustive, so contact us if you want to find out more about a comprehensive pest inspection and removal services.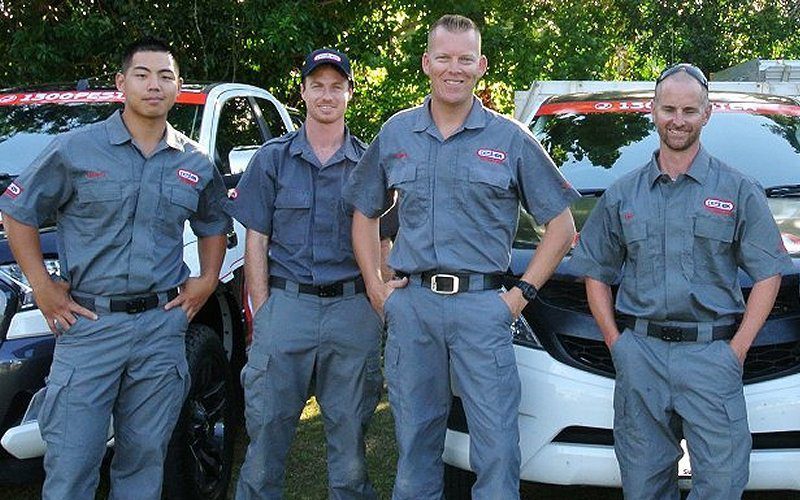 Our 100% money back guarantee
We're proud of our reputation within the industry and the thousands of happy customers we have all across the Gold Coast and Southern Queensland.
To give you complete peace of mind,  we offer a 100%, no questions asked, money back guarantee on our services.
Call us today and find out why we're the number one choice in Coomera.