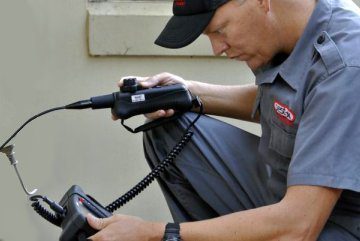 For friendly, prompt and professional service, you can't beat Pest Ex as Molendinar's premier pest control company.   We have been providing pest control and termite management services for over a decade in the local area, and are proud to say we have over 7,000 satisfied customers.
What gives us the edge over our competitors?  Our comprehensive pest control services utilize the latest in detection technology, and our highly trained pest controllers provide the highest quality on site service.
We help both home owners and businesses effectively eradicate a long list of pests, including:
Termites and white ants
Ants and cockroaches
Bees and wasps
Mice, rats and other rodents
Spiders and silverfish
Fleas, midges, flies and mosquitoes and more
Contact our dedicated team of experts today to find out they can help you with your pest problem.
MOLENDINAR PEST CONTROL & TERMITE TREATMENT SERVICES
Whether you're a business owner who wants regular pest inspections, or if you're a home owner who has found evidence of pest activity, Pest Ex provides a one stop shop for all your pest control needs.  Our serve range includes:
Termite inspections and treatment
Termite control
Pre-purchase and pre-sale pest inspections
Traps, baits and deterrents
Installation of anti termite systems such as Exterra, Biflex and Sentricon
BUYING A PROPERTY IN MOLENDINAR?
When you're looking at purchasing property, being fully prepared and informed is important.  Knowing everything about a house or a commercial building can make the difference between buying a great investment or a money pit.
Pest Ex can provide you with a pre-purchase pest inspection that will give you the knowledge to make the right decision. Our inspections can occur on the same day as you contact us, or on a day that is convenient for you, and they are conducted by a highly qualified pest controller.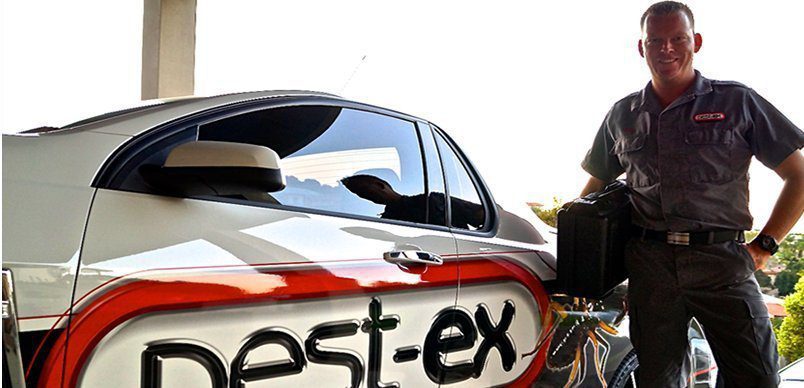 They will look at:
The exterior – the garden or yard area, soil, trees, fencing, landscaping features and any timber structures
The roof – Any part of the roof, skylights, flues, valleys and roof battens, trusses, top plates and rafters.
Inside the property – the window architraves, doors, cupboards, inside the walls and flooring.
Underneath the property – focusing on the bearers, joists, timber piers, timber flooring and any stored timbers if applicable.
Once the inspection has been completed, we will create a 14 page report with photographs that goes through our findings from the property, highlights any areas for concern about pest activity, and provides clear suggestions for a treatment program.  You can trust our findings because we are working on your behalf, not that of an agent.
We can also provide pre-sales pest inspection reports, to provide any potential buyers of your property that it is pest free.  If you are looking at either buying or selling a property in Molendinar, book a pre-purchase or pre-sales pest inspection report today.
SAFE PEST CONTROL TREATMENT FOR YOUR WHOLE FAMILY
We take your safety very seriously – we are registered members of the Australian Environmental Pest Managers Association – and that's why Pest Ex only use the most environmentally friendly products for pest control on the market.
No one wants to have their home treated for pests with harsh chemicals, or to worry about the safety of their children or pets.  This is why Pest Ex guarantees that while they offer the most effective eradication solution for pests, their treatments are also the safest in the Gold Coast area.
PEST EX'S 100% GUARANTEE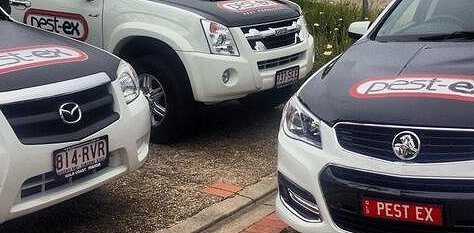 We are so sure of the quality of our services that we off a 100% guarantee on all of our work.  We also take pride in our work, and this means you can rest easy, knowing that we will not only deliver exactly the work we promise but it will surpass your expectations, just like our other 7,000 happy customers.
Our polite and friendly pest controllers are extensively trained and have formal qualifications as timber inspectors, we can come inspect your property the same day you contact us, and our communication is always clear and in layman's terms so you understand exactly what we're doing and why.  We're also recommended by major banks and conveyancers for our professional work.
Call us today to get all your pest control needs taken care of – we're waiting for your call!