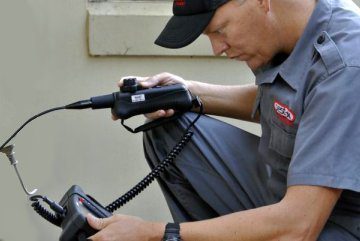 Pest Ex is the leading provider of pest control services within Robina and the surrounding Gold Coast suburbs.  We have been helping home and business owners keep pest free in the Robina area since 2006, and we have over 7,000 satisfied customers who come back to us whenever they have a pest issue.
We deal with a number of creepy crawlies, including:
Spiders, ants, cockroaches
Wasps and bees
Rodents such as mice and rats
Bedbugs and fleas
Termites and white ants
A change in seasons can bring with it a new pest infestation, so make sure you and your property are ready.  Call us today to book your no obligation free quote.
ROBINA PEST CONTROL & TERMITE TREATMENT SERVICES
We offer a full range of pest control and termite treatment services, and we are the "go to" company for a number of industries including retail, hospitality and the education sector.  We are also the number one choice in Robina among households.  Our highly qualified friendly pest controllers are in demand in the local area for the following:
Complete pest detection and removal, using the latest high tech equipment
Termite treatment and control
The installation of bait and deterrents
Ongoing management and advice about pest control
Pre purchase and pre sales pest inspection reports
Our professionalism is second to none, and we generally can provide on same day on site service if you need it.  Often a job may require ongoing treatment or the installation of deterrent systems – we will provide you with a same day quote so that there is minimal delay in making your property safe and sound.
Our pest controllers are qualified timber pest inspectors, meaning that they are highly trained in termite detection, removal and control.  This is often not the case with every pest control business, so it's important to always make sure you're getting the very best service for your money.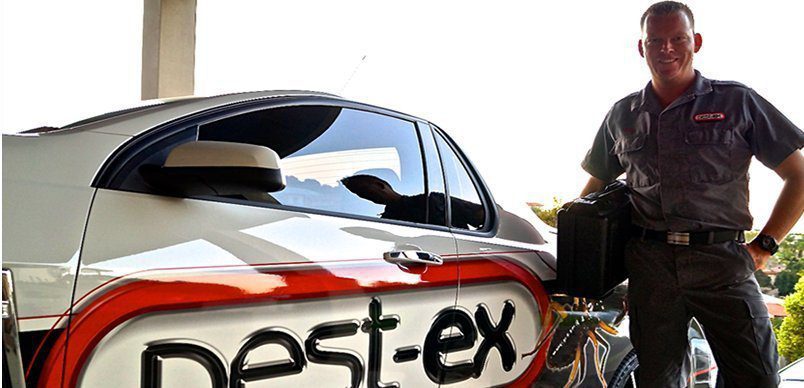 ROBINA PRE-PURCHASE PEST INSPECTION REPORTS
Looking for property and need someone to make sure the ones you are looking at are free of pests?  Pest Ex specialises in providing pre purchase inspection reports that are designed to give you a complete picture of a property's health in terms of pest activity.
Our inspections can usually be conducted on the same day that you contact us, and our pest controllers will conduct a comprehensive inspection of the property in question.  They will be looking for any evidence of past or current pest activity.  This will include looking at:
The interior of the property.  This means areas such as the floors, walls, windows, doors, any joinery
The exterior of the property.  This may include the garden areas, any landscaping and fencing, trees and stumps and soil
The roof and underneath of the property.  This can include structures such as the roof cavity, guttering and skylights, and the underside of flooring
Many pests can cause damage to a property, although termites and white ants can cause serious structural problems that can be expensive and time consuming to fix.  Buying a residential, commercial or industrial property without getting it first checked out is risky and unnecessary.
Call us today and find out how we can give you peace of mind when you're buying a property in Robina.
SAFE FOR YOU AND YOUR FAMILY
We understand how important you and your family's safety is.  That's why all of our treatments and pest management systems adhere to strict Australian Standards.  We are members of the Australian Environmental Pest Managers Association, and we ensure that our products are safe to use with children and pets in mind.
PEST EX IS ROBINA'S LEADING PEST REMOVAL SERVICE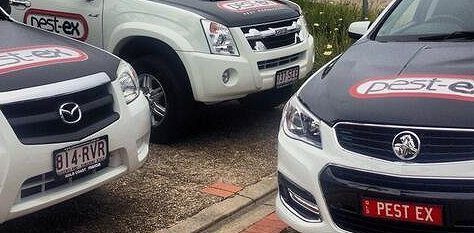 We are the Gold Coast's leading pest removal and treatment providers.  Here's why:
We have been in the industry for over a decade, with over 7,000 happy customers
We are locals, and understand the local environment and specific pest activity
We are fully insured and licensed, and our pest controllers are some of the most highly qualified in the industry
We are recommended by banks and conveyancers for pest control services
Our pre purchase and pre sales pest inspections are professional and impartial – we work for you and not the agent
We look forward to working with you, so call us today!