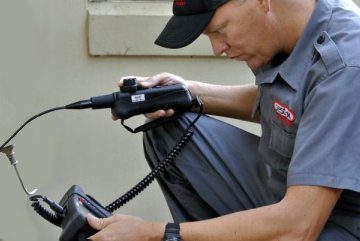 Pest Ex provides effective and trusted pest control services to the Tallebudgera Valley and the suburbs surrounding the Gold Coast.
Our dedicated professional team can help you get rid of a range of pests such as spiders, ants, fleas, cockroaches and rodents from your home or your business.  We have over a decade experience working in the local area, and have serviced thousands of satisfied customers.
Pest Ex uses the latest in cutting edge technology to offer the most comprehensive detection and removal pest control service on the market, and our treatments adhere to the strictest safety standards.  This means that when you choose Pest Ex, you'll be choosing the most thorough and safest pest control solution in Tallebudgera Valley.
Call Pest Ex today to find out how we can help make you and your family safe from pests.
BUYING PROPERTY IN TALLEBUDGERA VALLEY?
Are you considering purchasing property in the Tallebudgera Valley?  You might not have thought about getting a professional inspection for pests before signing on the dotted line, but it can save you thousands of dollars and plenty of stress further down the track.
Finding out if a residential home or a business has structural issues before you buy it is common practice, however making sure it does not have serious pest infestations (especially termites and white ants) can also be critical to ensure you're not buying a money pit.  For over 10 years we have assisted thousands of people in the Gold Coast area with pre purchase pest inspection reports.
Our inspections are conducted by highly qualified professional pest controllers, and include:
The roof – Often an overlooked part of a property, pests can make their homes in many parts of the roof cavity, with termites targeting the vulnerable wooden structures such as beams and trusses.
The inside – You may not even realize the walls are teeming with insects, or that termites are feeding on the ceilings or timber floors.
Under the property – the dark and unseen areas of property basements or cellars can conceal a number of pests.
Outside the property – you might be surprised the pest that could be hiding outside the property, in the soil, the trees, timber structures, fences and any landscaping.
When we have completed the property inspection, we will then create a 14 page colour report with photos, which will document our findings and provide suggestion on potential pest control treatments.  We can discuss the report findings with you in person or over the phone.
Get complete peace of mind when you're buying property – contact us today for a pest inspection.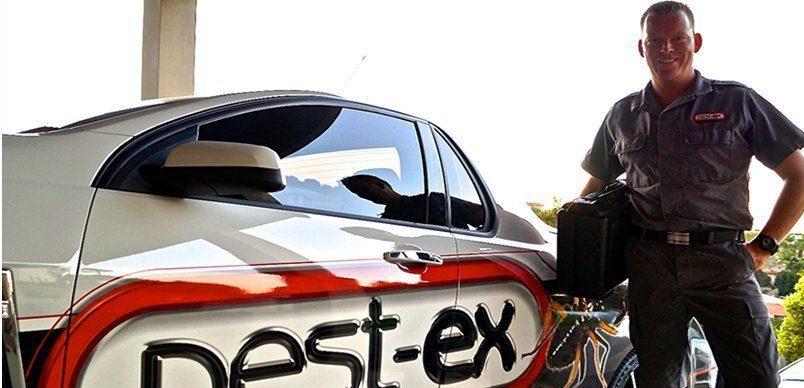 TALLEBUDGERA VALLEY PEST CONTROL AND TERMITE TREATMENT
Apart from pre-purchase reports, Pest Ex also provides a complete suite of pest management and treatment services.
Using thermal imaging cameras and radar, we provide specialised pest and termite inspections, and we offer on the spot removal services, deterrent solutions such as baits and traps, anti-termite systems such as Sentricon, Exterra and Termidor, and ongoing pest management and advice.  We also offer a regular pest inspection service for residential properties and businesses.
The environment in and around the Tallebudgera Valley area is known for a number of pests, including termites, mosquitos and spiders.  Pest Ex also provide a detection and removal service for a range of other pests including:
Ants, flies and midges
Fleas, bed bugs and silverfish
Rodents including mice and rats
Bees and wasps
Our inspections are the most thorough on the market, checking areas in your property that other pest control companies will not.  We are flexible enough to be able to service apartments, townhouses and houses as well as offices, industrial buildings, retail outlets and shopping centres.
No job is too big or too small, so call us today – we're looking forward to working with you!
WHY SHOULD YOU USE PEST EX IN TALLEBUDGERA VALLEY?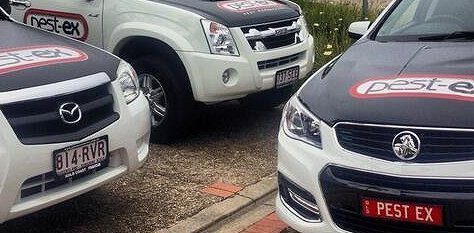 Why should you call Pest Ex for all your pest control and treatment needs?
Our professional pest controllers are highly trained and qualified timber pest inspectors (Cert 3 – Pest management technical)
We can provide same day on-site service, on the spot removal and no obligation free quotes for work
Our safety record is impeccable, and our products are environmentally friendly and safe for the whole family (and pets)
We are recommended by leading banks and conveyancers
Don't leave your pest control needs in the hands of a less experienced company.  Call us today to book your inspection.