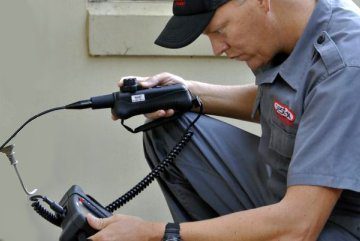 Based in Wongawallan, Pest Ex is the Gold Coast's most respected pest control and termite management company.  For over ten years we have worked with homes and businesses in the local area, and have provided high quality, effective services to thousands of satisfied customers.  We are a "one stop shop" for all your pest control needs, from detection, removal and treatment, as well as ongoing management and advice on prevention of pests.
Our pest controllers are some of the most highly trained in the industry, and are always friendly, prompt and well equipped to handle any pest issue you may have, big or small.
Let's look at some of the other reasons over 7,000 people have chosen us as their number one pest control solution:
Pest Ex offers same day service, and free no obligation quotes for work
We are highly experienced and knowledgeable, and can service a range of different property types, from residential to commercial and industrial
We focus on safety, with all of our products adhering to Australian regulations and standards.  We are also members of the Australian Environmental Pest Managers Association
Pest Ex is fully insured and holds all appropriate licensing
We are recommended to customers by banks and conveyancers
So call us today if you need fast and effective pest control and treatment.  Don't trust your property and your safety to a less professional company.
DO YOU HAVE A PEST PROBLEM IN WONGAWALLAN?
Wongawallan is known for its rolling green valleys and dense forested areas – a fantastic place to live but also a haven for pests of all kinds.  If you suspect you have a pest infestation, or just want a regular inspection carried out as a preventative measure, call us today.
The pests we treat include:
Rodents such as mice and rats
Ants, cockroaches, spiders and flies
Mosquitos and midges
Bees and wasps
Bed bugs, fleas and many more
Some pests can simply be a nuisance – for example silverfish and flies – however some can represent a danger to you and your family.  Having pests like these eradicated completely from in and around your property can give you peace of mind.  Our work is covered by a 100% no questions asked guarantee, meaning that unless you're happy with the result, we're not happy either.
Don't delay.  Call Pest Ex today for your free, no obligation quote.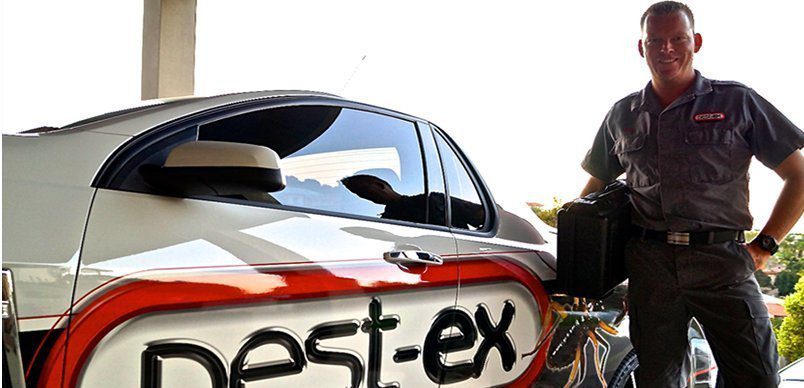 TERMITE TREATMENT SERVICES YOU CAN RELY ON
Apart from the pests listed above, Pest Ex is the leading provider of termite treatment solutions in the suburb of Wongawallan and the greater Gold Coast area.
We specialise in same day detection and eradication services, and use powerful technology such as radar and thermal imaging cameras to ensure that we can track every infestation in your property.  Being thorough and acting quickly are the two most important aspects of termite treatment, because the longer you leave live nests, the more damage the termites could be doing your home or your business.
Once you make a booking with us, we will conduct an inspection which will look at the following areas:
Inside your property:  we look at the floors, ceilings, walls, cabinets and cupboards, skirting
The top of your property:  we examine the roof space, including structural elements such as beams and trusses, as well as guttering, downpipes and skylights
The bottom of your property:  we look at the basement area, including the underside of floors and any stored wood
The outside of your property:  the area surrounding the property including any garden or landscaping elements, trees, fencing, drains and soil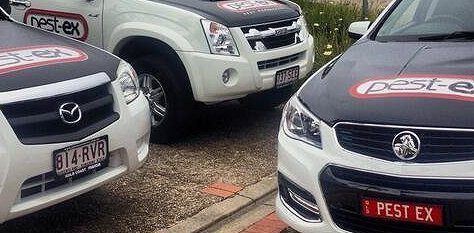 If we find evidence of termites, we can provide immediate removal and treatment services, or can provide you with a no obligation quote for the work that should be completed.   Our treatments are all designed to be highly effective, but to also have as little negative impact of the environment as possible.
As well as detection and treatment of termites, we also offer ongoing management and deterrent services, including the use of baits, traps and systems such as Exterra, HomeGuard, Termidor and Biflex.  If you're planning on renovating or modifying a property, or about to start building a new one, we can also provide advice on the best preventative measures to ensure it stays pest free.
Contact Pest Ex today for fast and effective termite treatment.