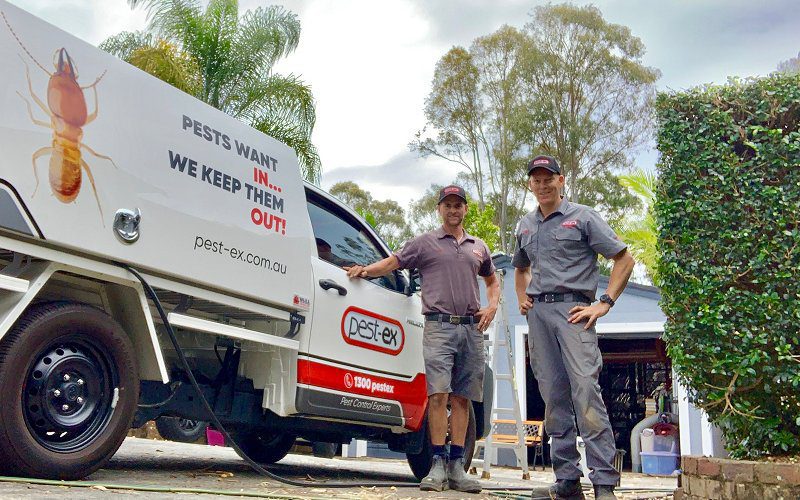 Pest Ex is one of the Sunshine Coasts' most highly recommended pest control companies, with more than a decade of experience in the industry and highly qualified and professional staff.
We deliver a wide range of pest control services for both commercial and residential property owners including one off pest inspections, pest removal and pre-purchase inspection reports.  Our team also specialise in termite treatment and prevention solutions.
With advances in pest control technologies, properties no longer have to be empty before our treatments can be applied.  The products we use to eradicate pests are not only environmentally friendly, but they are safe for use around everyone, even children and pets.  Feel free to contact us with any concerns or questions you may have about the products we use.
FAST AND EFFECTIVE PEST CONTROL SERVICES
If you have discovered any pest issues on your property, like a termite colony or a wasp or ants nest, then you'll want to have the problem dealt with as fast and efficiently as possible.
Using our state of the art equipment (including moisture detection, thermal imaging and radar) we examine all parts of your property thoroughly to locate and identify any pest activity.  All of our vehicles are then equipped to start treatment on the spot.
Some common pests we treat in the Bli Bli area are:
Spiders
Ants
Cockroaches
Termites
Wasps
Fleas
Bed bugs
Mosquitos
Once you call us, we will visit you at the property and discuss the pest issues you have.  We can then give you a cost estimate for any treatment required. We will also work with you to make sure any treatments will cause minimum disruption to your home as business while we eradicate the infestation.
Work with the professionals at Pest Ex today.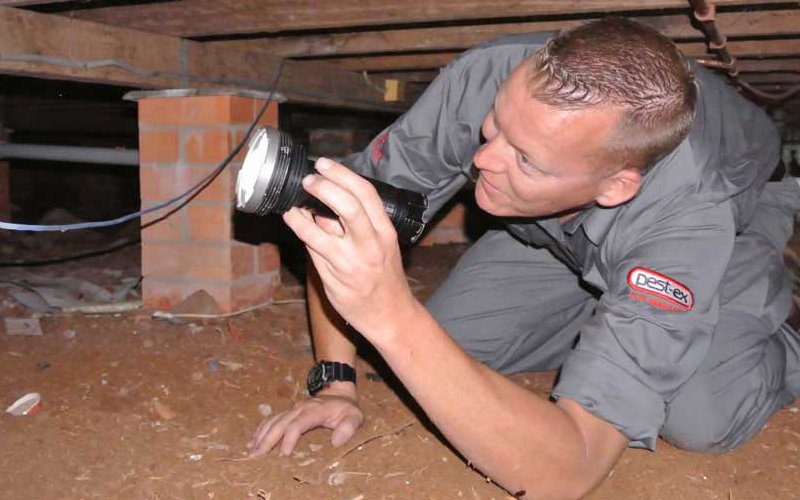 DO YOU HAVE A TERMITE PROBLEM IN BLI BLI?
Termites have the potential to cause extensive amounts of damage to your property which is why experts recommending having regular inspections conducted by pest professionals at least once a year.
Pest Ex specialise in termite inspections as well as ongoing termite prevention management. We have already helped thousands of customers all over the Sunshine Coast, Gold Coast and Brisbane areas to keep their properties pest free.
Our services cover:
Termite detection and removal of live nests
Termite treatment
Termite traps, baits and deterrents
Termite barriers
Scheduled termite inspections
We guarantee that all of our termite treatments are completely safe for use in your home and around children and pets.
Work with the industry leaders – call Pest Ex now.
BUYING OR SELLING A PROPERTY?
If you're selling or buying a property in the Bli Bli area, it's recommended to have a pre-purchase or pre-sale inspection carried out. The reports will provide you with a complete overview of any current and previous pest activity on the property.
We can usually conduct a pre-purchase inspection on the same day you call us. Our highly experienced team of pest inspectors will visit the property and undertake a thorough examination of:
The outside of the property, including drains, trees, stumps, fencing and timber structures such as pergolas
The inside of the property, including all internal rooms, walls, ceilings and floors, the roof space and under the floors
After the inspection is completed, we will compile a 14 page report that will include all of our findings from the inspection and will detail any pest issues we may have discovered.  There will also be photos provided of any problem areas or existing damage so it's very clear to a prospective purchaser.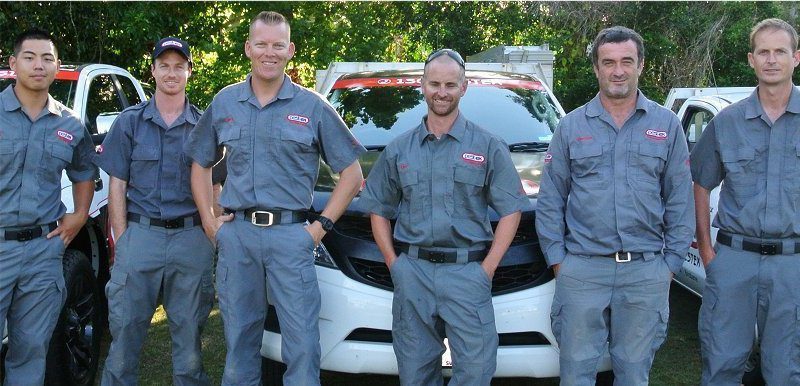 CALL THE PEST EXPERTS TODAY
At Pest ex we aim to give our customers complete peace of mind.  To help with this we offer a money back guarantee on our pest services, so if you're not 100% satisfied we will provide you with a full refund.
Call Pest Ex to work with the best.