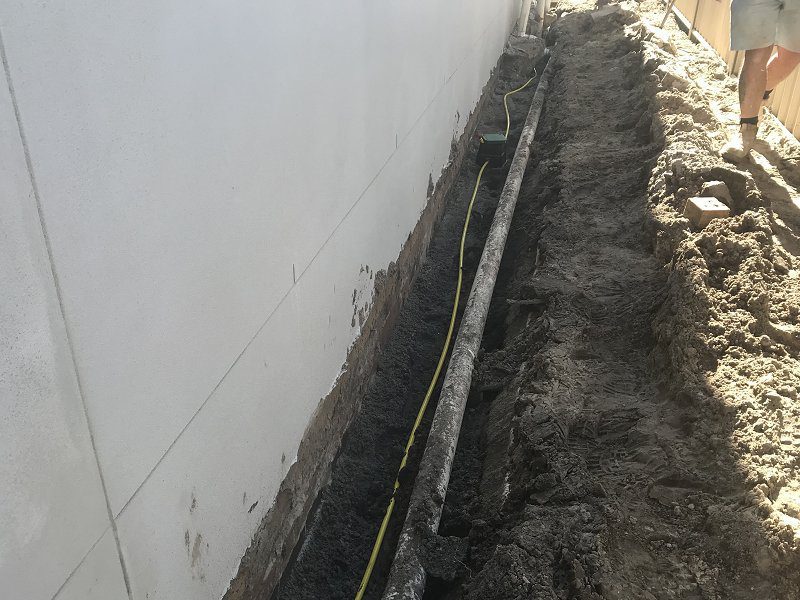 A termite reticulation system is a series of underground piping thats positioned around a home. its purpose is to provide an ongoing form of protection against termites. The benefits of course are that it can be replenished repeatedly with a termiticide – via specialised equipment and pumps.
There's a wide range of reticulation systems on the market, each with their own pros and cons. One benefit is that if there's immediate access to the perimeter of the property (direct access to the soil) they can be easily replenished without having to drill through concrete.
Termite reticulation systems can be used on a new home or one that's undergoing renovations – such as an extension. Reticulation systems are often a requirement for homeowners wanting to build a granny flat or add an extra room to their home. Australian standard stipulate that there has to be a replenishable termite barrier between the existing homes foundation and a newly poured concrete slab. In this case, we would lay a termite reticulation line underneath the slab where the old slab meets the new, so that it's replenishable when the chemical meets the end of its life cycle. We connect it up and re-fill the line. The termiticide goes in at a certain pressure, through the line, and disperses to form a termite treated zone.
If a homeowner has an existing intact reticulation system, it should be replenished with a non-repellent product such as Termidor.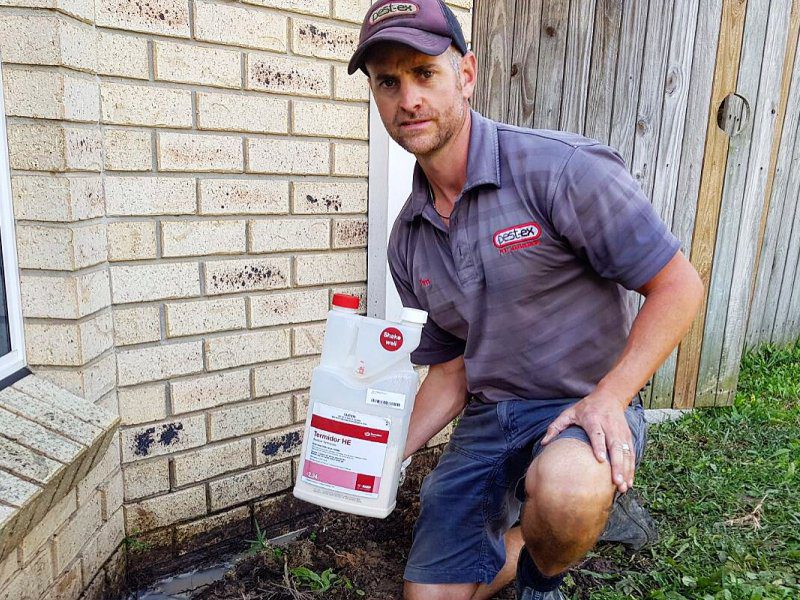 Troubleshooting termite reticulation systems
The issues we see are when it's time for homeowners to replenish an old barrier system. Some companies install them using bifenthrin, which is a cheap repellent chemical, designed to deter termites from the house. The termites know it's there, so when they get to it, they go under it or around it. To solve this, when we're called in to replenish a termite reticulation system, we use Termidor or a non-repellent so that it's more effective in protecting the house. The product is designed to be in the ground to eliminate termites, not deter them from the area.
The problem is that 60 to 70% of these reticulation systems are failing when they are being pumped up. The termite reticulation systems that were installed ten years ago are now obsolete or have become brittle from being underground for all those years. A lot of the companies that installed them have gone out of business. We see systems that have been installed poorly or have been placed with plastic bends on the corners.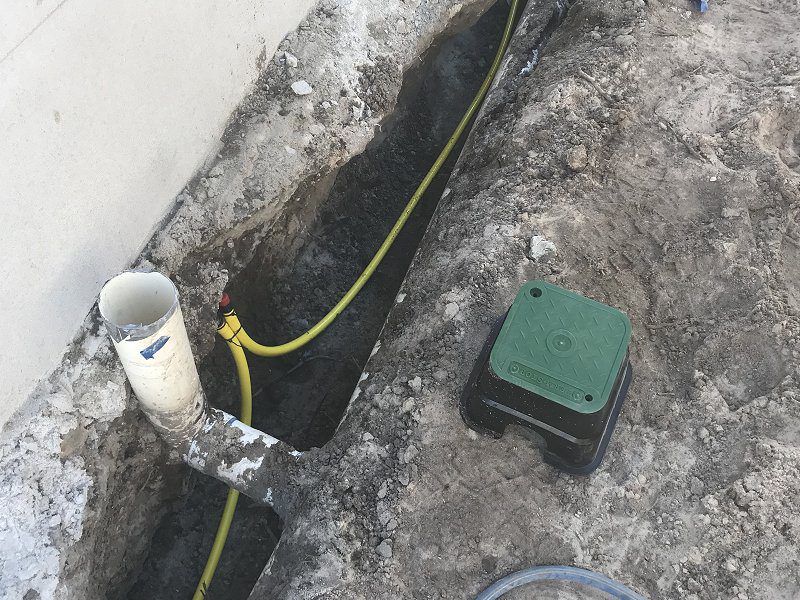 If we try and pump these with pressure, instead of pumping 400 litres of product around the house, the pipes break, and the chemical is only pumped into one corner of the house. We have trained our technicians to check every corner when they're doing reticulation pump-ups. If we do a termite reticulation refill and we detect flooding at the corner, we can't continue with the work. Instead, we recommend a new installation that will give the homeowner home long-term termite protection.
We were called for a termite inspection and reticulation recently, where we came across this problem. We tested the soil, and we could see the termiticide was all being pumped into one corner. If we hadn't been really watching what we were doing, the customer wouldn't have known any better. It would have been entirely misleading to the customer that their home was protected because their system was actually failing.
The issue with pre-build installations
In most cases, a building contractor will brief a termite protection company that specialises in pre-construction to install the system. What concerns us is that these companies don't need a full termite license to install the line. This means they could have done a short course on how to install the line and could be using inferior products.
The builders are also unaware of how the systems work, and play a role in them failing. We've come across sites where the pipes have been covered with rubble or rocks, so the chemical can't disperse. Another issue can come in with broken lines. The hose has an L-shaped bend, which is used when it needs to curve around a house. They are secured with black clips. If the clips break, the lines pop off. To avoid this, we've seen cases where installers have used hose clamps instead. The problem is when the pipes become brittle, the clamps cause them to bend and break underground.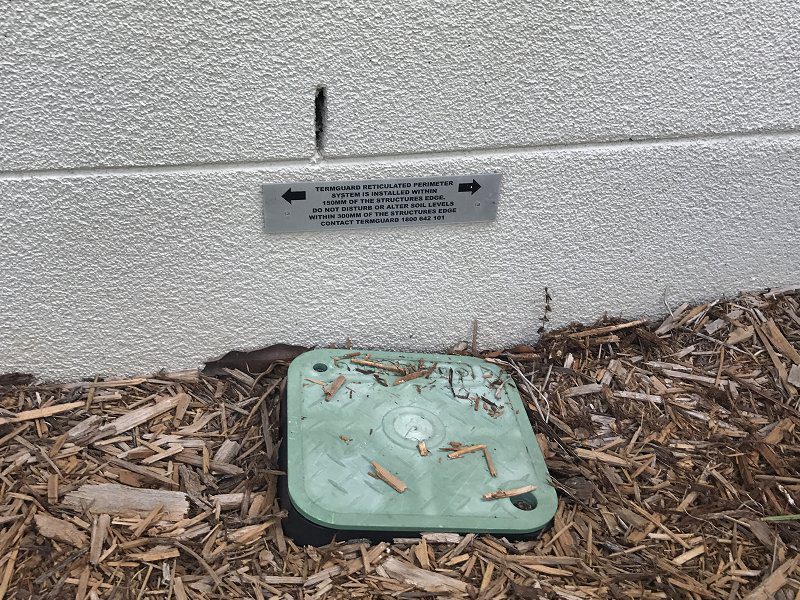 Replenishing termite systems effectively
Reticulation systems aren't commonly being installed anymore, but we regularly get called to replenish them. One of the new systems we use now is Termex. There's no need to use the plastic bends anymore because the lengths are in 10 metres, and have a junction box on every end of the line.  There's no risk of busting a corner or an end because when we pump up a line, both ends of the line are visible through the junction boxes.
Want us to take a look at your reticulation  system?
If your about to perform extensive renovations, or your reticulation system hasn't been looked at in some time, be sure to get in touch and we'll organise a time to come out and take a look at it for you.