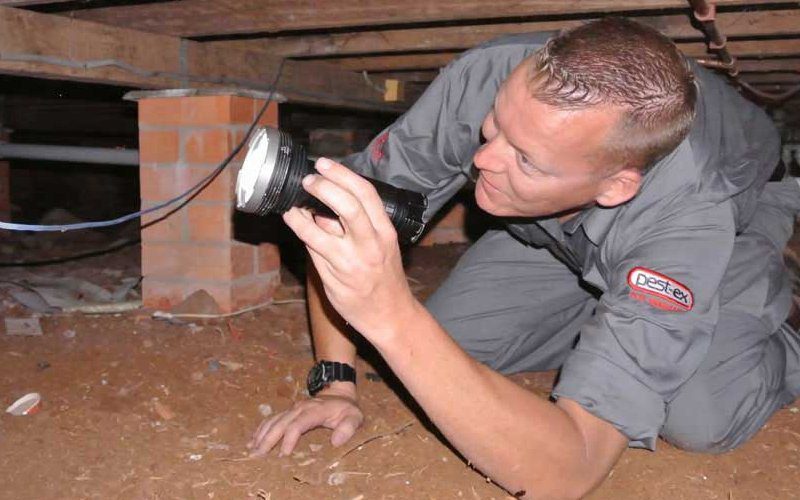 If you're looking for a reliable and effective pest control solution, Pest Ex has the reputation and a 10-year track record in Alexandra Hills and surrounding suburbs behind us. We've worked in over 7,000 homes and have earned the trust of local banks, conveyancers, and agents who work with us regularly on pre and post-sale termite inspections.
We can offer you our expertise in a range of pest situations. Termite infestations are common in the Brisbane area, but we are also equipped to deal with rodents, insects (bees, wasps, cockroaches, silverfish and more), spiders, and other unwanted guests.
We also specialise in post-treatment maintenance programs for termites, including:
TERMITE BAITS
PHYSICAL TERMITE BARRIERS
CHEMICAL TERMITE BARRIERS
STEEL ANT CAPPING
Termite bait systems are entirely non-toxic, to you your children or pets. Chemical treatments are also used using the safest termiticides on the market; these treatments have no smell or no airborne residues.
WHY CHOOSE PEST EX?
We will do a thorough inspection of your property using trained and licensed technicians and the best high-tech equipment
Our technicians will ensure you get the best onsite service and of course, effective and long-lasting pest treatment solutions.
All our technicians are licensed, insured and professional and are qualified timber pest inspectors (Cert 3 – Pest management technical)
We give you honest upfront pricing on all pest and termite treatment work.
We offer same day on-site service.
Our products adhere to strict environmental standards and are safe to use around children and pets.
Pest Ex is fully insured and licensed, and our pest controllers.
We use the latest pest control technologies, including infrared, thermal imaging cameras, radar, and moisture detection systems.

PRE-PURCHASE PEST INSPECTIONS IN Alexandra Hills
Did you know that as many as one in five homes in Australia can be affected by termites? Before you buy a property, it's wise to schedule a professional pre-purchase pest inspection Pest-Ex. There may be no visible evidence of termites, but our experience tells us that that doesn't mean there aren't termites on the property. There may be extensive timber damage to the structure, or hidden behind the walls that you have no idea are there.
Why trust us?
We conduct our inspections on your behalf, not for the agent or the property seller.
Our indoor inspection includes skirting boards, door trims, door jambs, flooring, windows, cupboards, inside walls, and all areas of the roof.
Outside, we check timber fencing, retaining walls and timber landscaping features, guttering, and eaves.
Armed with a Pest-Ex report, you'll know whether it's viable to proceed with the sale. Every year hundreds of houses in Australia fall victim to termite damage. You don't want to buy one of them!
Property sellers should also book a pre-sale pest inspection as certifying that your property is pest free will improve the value and marketing potential of the house and property.
Pest-Ex is the number one pest inspection service in Alexandra Hills because:
We're locally owned and operated
We are fully insured and licensed
We can usually provide same day service, depending on the type and location of the property
We work in residential, commercial and industrial properties
We're waiting for your call!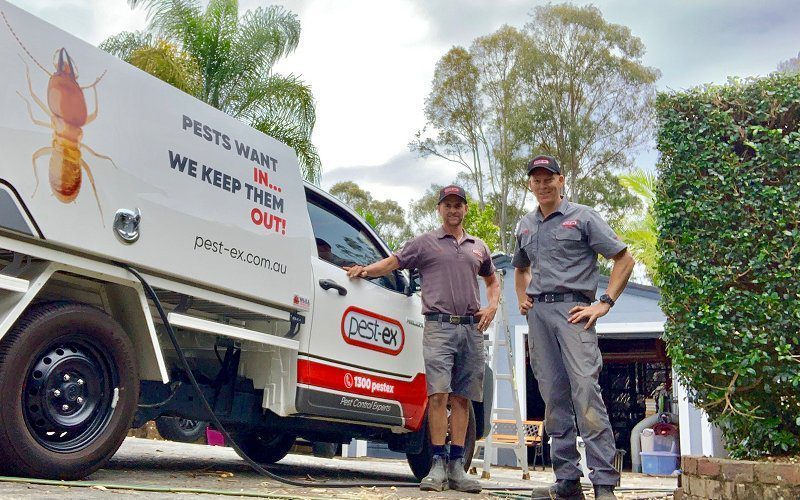 If pests are a problem, you've come to the right place. Call Pest Ex to schedule a guaranteed professional inspection of your property in Alexandra Hills so we can check for signs of termites and other pests outside and inside your home.
We service all types of property, from residential homes, commercial and industrial businesses, hotels, schools, and restaurants. We can help you too! Our treatments will last you for up to 8 years because we use Termidor, a termite control product considered to be the most effective in the industry.