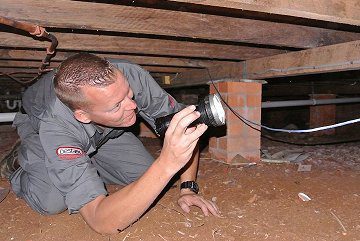 Pest Ex is the number one choice for superior pest control and termite treatments in Benowa on the Gold Coast.
Our pest controllers have an outstanding reputation for professionalism and we have over 10 years' experience in the industry, helping customers just like you with all their pest control needs.  We offer a full range of services, including pest detection, on the spot removal, termite treatments and deterrents such as pre and post construction barriers.  We work in a range of different building types, and can service residential, commercial and industrial properties.
Safety is our number one property when it comes to pest treatments, and we ensure that our products have passed stringent Australian safety standards.  All of our products are safe to use around children and animals, and they will not have a negative impact on the local flora and fauna.
Call us today to find out how we can help you.
Pest-Ex's pest control services in Benowa
If you're looking for a dedicated pest control provider in Benowa or in surrounding suburbs, choose Pest Ex.  We can help you, no matter how big or small the job, from the removal of a wasp's nest to a full scale termite treatment of a property.  We can also give you advice on how to pest-proof your home or business.
We provide pest detection, removal and ongoing treatment management plans for all types of pests, including:
Spiders
Mosquitos, flies, biting flies, bees and wasps
Rodents such as rats and mice
Bed bugs
Silverfish
Cockroaches
Ants
Termites
One of the reasons our customers choose us over our competitors is our use of cutting edge, industry-leading technology.  This includes moisture detection, thermal imaging cameras and radar to local the source of issues such as termite colonies hidden deep within your property.
We offer regular scheduled pest inspections, pre purchase and pre-sales inspection reports, and provide advice on pest management techniques, and we will provide a free, no obligation quote for the estimated cost for the work before we begin.
Call Pest Ex today.
Benowa's most trusted termite solution
Termites and white ants pose a serious issue for property owners on the Gold Coast.  An infestation of termites can be difficult and costly to detect and eradicate, as well as ensuring they do not return.  In just a few months a termite colony can do significant damage to a building, in many cases without the owners even knowing they are there.  They can reduce sound timber structures to mere shells, requiring expensive repairs.
Thousands of customers all across Brisbane and the Gold Coast rely on us to keep their properties free of termites.  We work with restaurants, warehouses, child care facilities and government offices, providing both on the spot treatment services and long term scheduled inspections.
When you use our termite services, we'll turn up at a time that is convenient for you, and our qualified pest controllers will examine every part of your property, including:
The inside – all internal rooms, ceilings, floors, walls, skirting boards and architraves
Roof spaces – trusses and beams, vents and skylights, gutters and downpipes
Underneath – under flooring, any crawl spaces, basements or cellars, stored wood
Outside – any landscaping, timber structures, walls or fences, trees and stumps, drainage systems
We're equipped to remove any pests found on the spot, treat the area and provide pest deterrents.
Ready to work with Pest-Ex?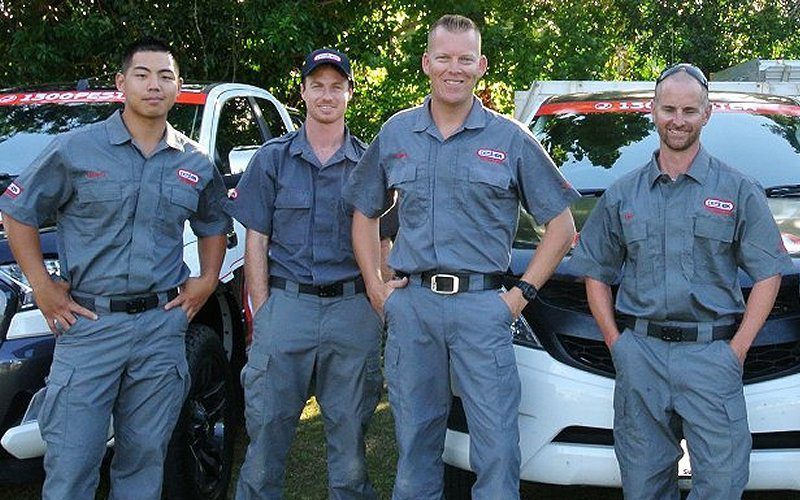 We have a reputation for outstanding customer service and on site workmanship.  When you choose us you can rest easy knowing that:
We are highly trained and qualified timber pest inspectors (Cert 3 – Pest management technical)
We will treat your property as our own, and try to minimise any hassle to you as much as possible
We are recommended by financial institutions and experts in the property industry
We can provide same day service
We offer a 100% money back guarantee on our work
Contact Pest Ex today and talk to one of our friendly staff.