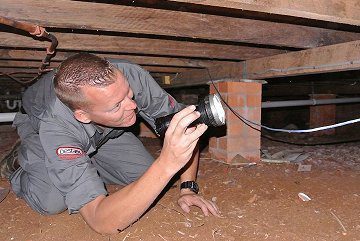 For top quality termite and pest control treatment services in Helensvale, choose Pest Ex.  We've been servicing the local area for over ten years, and have thousands of satisfied customers right across Southern Queensland.
We focus on environmentally-friendly, tailored and effective pest treatments to ensure you get great value for money and long lasting results.  Our treatment products are completely safe, having passed stringent Australian safety standards, can be used around children and pets, and will not harm the local flora and fauna.  If you have any questions about the products we use or the safety standards we adhere to, please get in contact and we'll be happy to discuss them with you.
For fast, effective and safe pest control, call in Pest Ex.
pest control you can rely on
Pests can be more than just a nuisance.  Some such as spiders, wasps and mosquitos can pose a severe health risk, while others such as fleas or bed bugs can cause severe allergies or make living or working on the property almost impossible.
We are experienced and qualified at dealing with a range of pests that can be found in Helensvale and the surrounding suburbs, including:
Termites
Ants
Spiders
Bees
Wasps
Fleas
Bed bugs
Rodents
Silverfish
Before starting any work, we'll give you a free quote for the estimated cost of the job, then get to work straight away locating and identifying the pest you're having an issue with.  We can generally offer same day service, so the sooner you call us, the sooner we can be at your home or business.  We are fully equipped to remove any pests we find on the spot, and treat any affected areas.  Some pests, such as rodents, may require more than one visit until the pests are found and dealt with completely.
We understand that having work done around your home or business can be disruptive, so we aim to attend your property at times that are most convenient for you and we'll try and minimise any interruption to your normal routine as much as possible.

are you buying property in helensvale?
One of our most popular services is our pre purchase pest inspections.  It can be a nightmare to purchase a property that you thought was problem-free, only to find that it is riddled with termites or has some other pest issue that wasn't picked up in the due diligence process before you signed on the dotted line.
Our pest inspections consist of a thorough examination of a property you might be thinking of buying, and depending on its location, we can usually conduct same day inspections.  Our technicians are certified timber inspectors, so we are highly qualified and will go over the property thoroughly.  We look at past and current pest activity within the property, and examine:
The outside areas – any landscaping, retaining walls and fencing, timber structures such as pergolas, the soil and drainage, trees, shrubs and tree stumps
The top of the building – all roof structures, vents and skylights, gutters and downpipes
The inside of the building – all internal rooms, any timber cabinets or built in cupboards, walls, ceilings and floors, architraves
Underneath the building – any crawl spaces or cellars, the underside of floors and stored wood
Once we're finished, we'll let you know what we found in person or over the phone, and then we'll issue you with a report that goes into detail about our findings, with colour photos of any areas of concern and possible treatment solutions we recommend.  Our reports are so highly regarded within the property industry as thorough and independent that they're recommended by banks and conveyancers.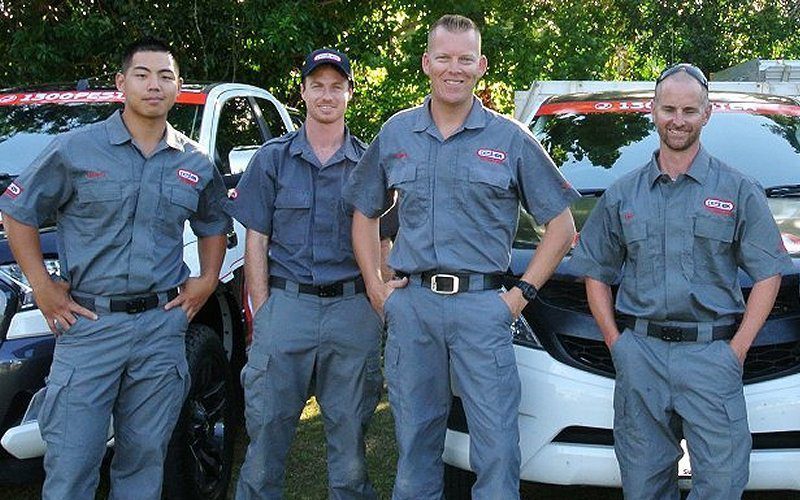 The only choice for pest control in helensvale
Don't take chances with your pest control – call in the experts and get compete peace of mind.  Call Pest Ex now.