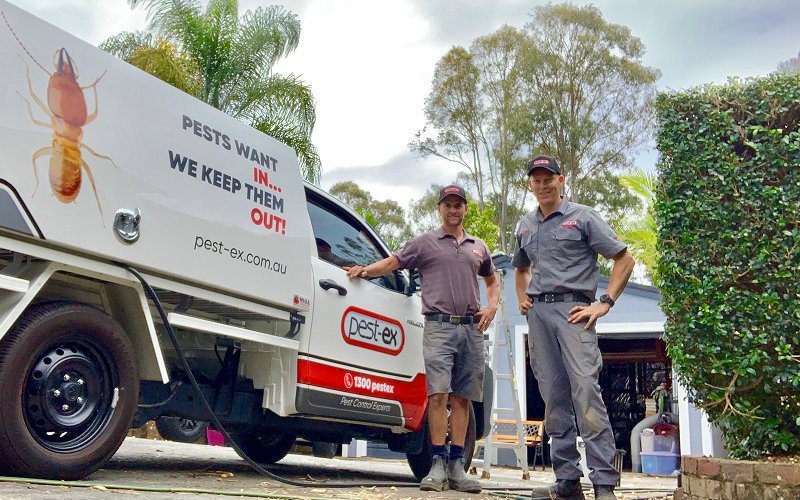 Pest Ex have been providing high quality pest and termite control solutions to Burpengary and all over Sunshine Coast.  Our highly trained team of fully licenced professionals deliver the best in pest control services using the safest and most effective equipment to reach optimal results for your home or business.
For over a decade the Pest Ex team have given our customers quick, innovative and safe termite and pest control solutions all over Queensland. We always aim to make happy customers by offering the highest level of service and outstanding results
Give us a call today.
BURPENGARY PEST CONTROL & TERMITE TREATMENT SERVICES
We provide a comprehensive range of pest control and treatment services that will work for your home or your business.
Our services include:
Termite inspections
Termite treatment
Termite control
Pre-purchase pest inspections
Pest control
Traps, baits and deterrents
When inspecting your home for any pest activity we ensure we are extremely thorough.  Our team will look over your entire property, including the inside and outside of your home.  We will check any roof or under floor voids as well as check any areas in your yard and garden that could be a problem for pest activity.  If there are any areas we feel are at risk for future issues, we will be sure to let you know.
Our property inspections will cover:
Around the yard – Nearly all outside areas can be affected, especially fencing and retaining walls not to mention any timber landscape and other features.
Inside the home – Your trims, skirting, door jambs, window architraves, doors, cupboards and flooring.
Under the house – All of the bearers, joists, timber piers, timber flooring and stored timbers
Within the roof – Any part of the roof, skylights, vents, flues, valleys, guttering, down pipes, eaves, roof battens, trusses, top plates, hanging beams and rafters.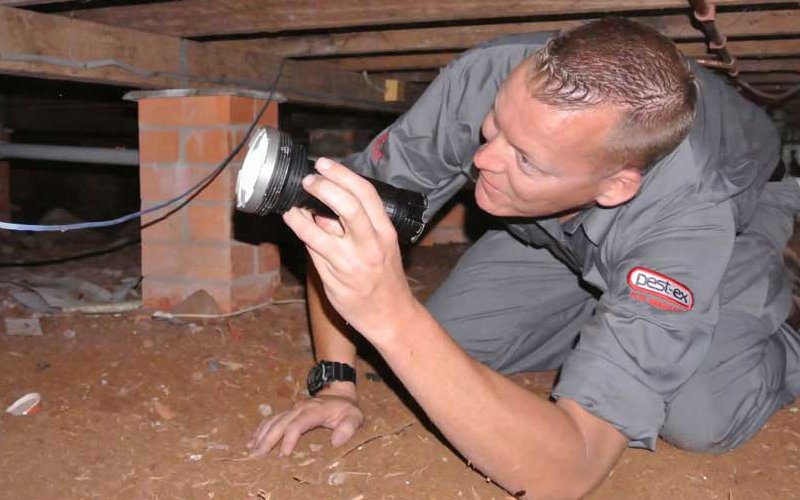 BUYING A HOME IN BURPENGARY?
If you're looking to purchase a new home, then our pre-purchase property pest inspections are a must to make sure you are investing wisely.
For the last decade we have helped more than 7000 home buyers make the most informed decisions before they purchase.  This will give you the peace of mind knowing that there aren't any underlying problems with the property that could cost you to fix in the future.
When you're buying a new home there is already plenty to think about, so with a pre-purchase inspection you can let us take the worry out of it for you.
We will be able to advise you of any existing pest issues with the property or any damage that's already occurred.  If there is any pest activity found, we will then also provide you with the treatment options and prices, so you know what the real costs of the purchase will be.
WHY CHOSE PEST EX?
Many of our happy customers can tell you why you should work with us, but here are a few reasons if you're still unsure.
We are licensed and fully insured
Qualified timber pest inspectors (Cert 3 – Pest management technical)
Unbeatable onsite service and full communication
We work for You not the agent or seller
We are recommended by leading banks and conveyancers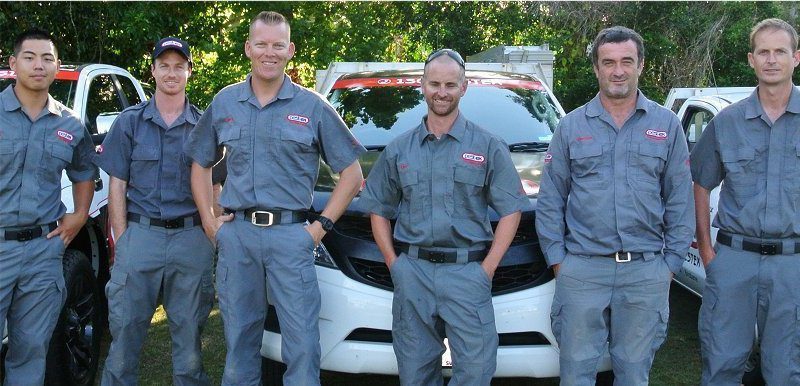 SAFETY FOR YOUR HOME & BUSINESS
All of our pest control services as both safe and family friendly.  We have worked with thousands of customers for both residential and business properties all over Sunshine Coast and Queensland.  Our range of services are suitable for any type of business including offices, restaurants, hospitals and child care centres.  We aim to offer quick and efficient treatments to minimise any disruption to your home or business.
Pest Ex are one of the best in the business today.  We aim to provide you with an outstanding customer experience every time.
Call us today to help with your pest control needs.