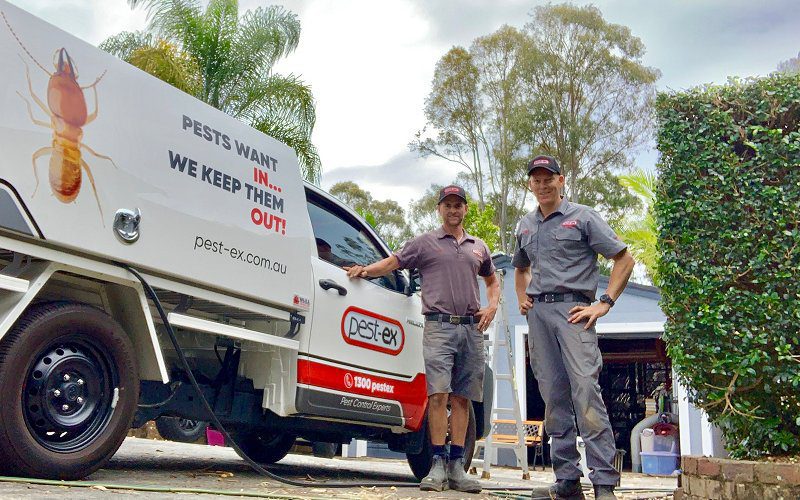 Pest Ex offer the most popular professional pest control, detection and removal solutions in Mooloolaba and the Sunshine Coast area. We have thousands of satisfied customer and our experience in the pest control industry has spanned more than a decade all over Queensland.
We deliver tailored treatment solutions and specialise in accurate identification of pests, tracking any pest activity in your home. We can then target those areas using products that are safe for your family as well as the environment.  As we are members of the Australian Environmental Pest Managers Association, we make sure that all products we use have passed the high Australian safety standards.
We can offer services to a number of different property types including commercial and industrial properties or residential homes, which makes us the most comprehensive and flexible pest control team in the Mooloolaba area.
If you have any pest concerns in or around your property, call Pest Ex today and let us take care of it.
mooloolaba PRE PURCHASE PEST INSPECTIONS
When you don't know what to look for, it can be very difficult to identify termite activity.  Often the damage caused will go unnoticed as it is often behind walls or under floor areas that are affected. This is why it's important to use a pest professional for a property inspection before you purchase to give you a details report on the overall pest health of the property.  Then you won't be caught out with any unexpected pest removal or damage repair costs after the sale is complete.
A Pest Ex pre-purchase inspection is easily arranged and can often be completed on the same day you call us.  We will visit the property where our certified timer inspectors will carry out and in depth inspection using state of the art equipment such as thermal imaging cameras to identify any active pest infestations as well as any previous damage.
We will look over:
The roof area: trusses and beams, vents and skylights, downpipes and gutters
The main internal areas of the property: the walls, floors, ceilings, timber cupboards or inbuilt cabinetry, window and door surrounds
Underneath the building: crawl spaces and voids, basements and underneath decking or verandas
Outside of the building: any landscaping, fencing and walls, trees and tree stumps, the soil
Once we've finished the inspection we will provide you with a detailed 14 page report outlining any findings including photographs of any areas of concern.  It will show you any live nests and offer you a comprehensive treatment plan if needed.  We will also identify any areas that may cause concern in the future, such as moisture points that could potentially attract termites into the home.
Our pre-purchase inspection reports are recommended to potential buyers by conveyancers and banks as we offer one of the most comprehensive reports in the industry.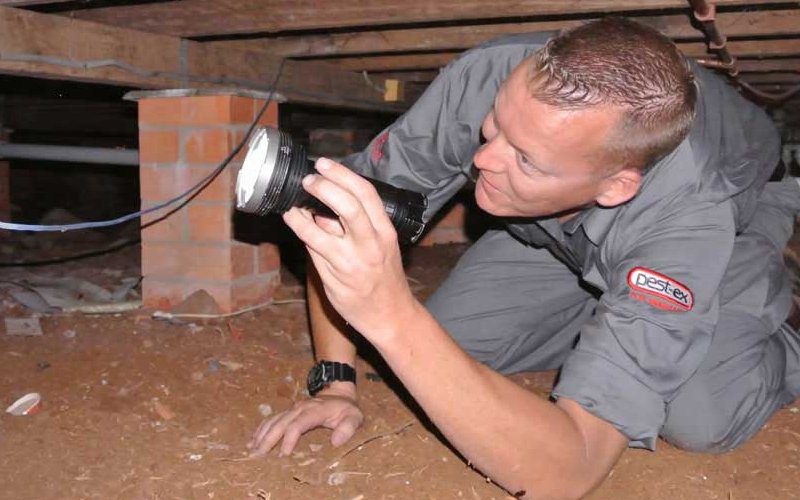 high quality TERMITE TREATMENT & PEST CONTROL serVICES
At Pest Ex we offer more than just pest inspections.  We have a full range of termite treatment and control as well as ongoing pest management service in the Mooloolaba area.
Many pests common to Queensland can pose a serious health risk to you and your family so it can be quite a worry to find these pests around your home or business. If you come across any pests such as wasps, spiders, rodents or insects, the first thing you should do is call the professionals as soon as possible.  This will ensure they are dealt with quickly and efficiently and minimize any damage they may cause.
The pests we are able to treat include:
Spiders and ants
Mosquitos and flies
Bees and wasps
Flea and bed bugs
Rats and mice
Termites and white ants
Pest Ex can also provide you with regular inspections, termite barriers, baits and traps which makes us the number one choice for termite detection and removal services in Mooloolaba.
No job is too small for us as we know a small infestation left untreated will turn into a much bigger problem down the track.  We provide obligation free estimates on any treatments needed so you will know the cost of everything before we start any work.  We work with you to ensure the maximum result with the minimum disruption to your family or business.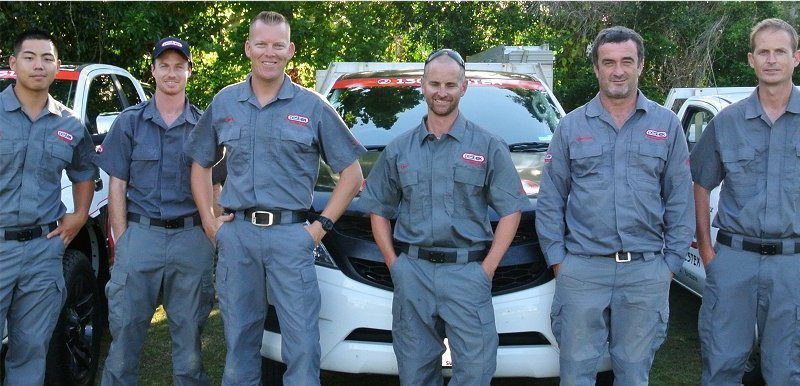 our 100% money back guarantee to you
With over a decade of experience we have worked hard to ensure our thousands of customers are left satisfied with our services.  To make sure this high level of service is maintained we offer a 100% money back guarantee on all of our services.
There's no reason to use any one else. Call Pest Ex Today!