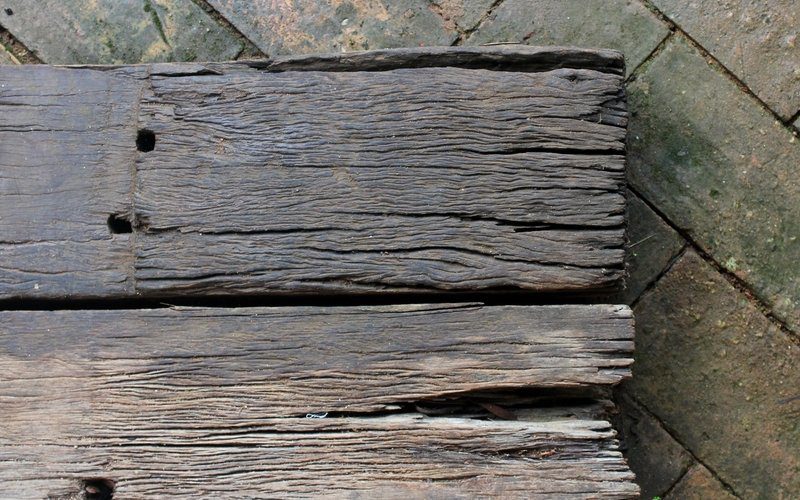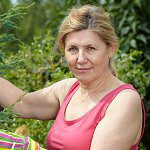 Coomera resident, Michelle asks
"Is it safe to use railway sleepers in the yard? We're wanting to build a retaining wall but our neighbours said they attract termites."
Great question Michelle and one that's definitely worth asking. I'm going to let you in on just about everything there is to know about railway sleepers and termites.
Firstly, a lot of people assume termites don't eat hardwoods, but they absolutely do. Railway sleepers are no exception.
Railway sleepers are a long-lasting, hardwood landscaping timber that is often used to create rustic and aesthetically appealing garden beds – as well as retaining walls, steps and decks. Unfortunately, they are also an attractive food source for termites, especially the most common ones we find here in Australia, such as the Schedorhinotermes and Coptotermes species.
If they find railway sleepers in the ground, they'll create a nesting site underneath them, then of course eat their way through the sleepers from the outside in until the timber is paper-thin.
Retaining walls full of termites can be dangerous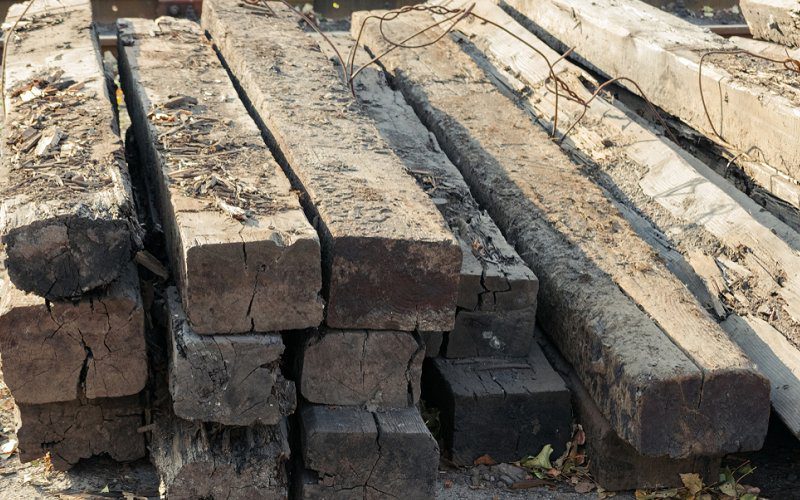 As mentioned already, railway sleepers are often used for retaining walls because they are a hardwood and provide a more natural look – and let's face it, they're cheap and do the job. However, we've seen entire retaining walls collapse due to being completely eaten by termites.
This isn't so much a problem for small retaining walls, but for larger ones, it can become concerning.
What our technicians often find during termite inspections, is that when the timber is tested with our rodding tool it disintegrates with very little pressure. The homeowner thinks there's four inches of thick solid timber, but it's paper thin.
When termites have eaten away the inside of the sleepers they may appear intact, but the actual integrity of the railway sleeper wall has been compromised and this can be a big safety concern for kids, family and pets. A typical example of this would be the use of railway sleepers to build carports.
We often see homeowners build a big boundary of railway sleepers and then back fill it with soil. They then lay a slab and a carport on top of it. Three or five-years passes giving the termites time to eat all the timber out leaving just a sleeper shell. The soil starts to fall down the hill resulting in a cracking slab and then the carport leans over and collapses.
Even railway sleeper letterboxes can attract termites.
While it may look stylish, letterboxes that are supported by railway sleepers really don't last long and the combination of timber coming into contact with the ground results in a very quickly decaying sleeper post, ultimately attracting termites.
Avoid using railway sleepers in the garden
While we agree railway sleepers look great, they are attractive to termites just like some mulch is highly attractive to termites. Railway sleepers and mulch is the ultimate playground for a termite colony to live and thrive in.
Using them is simply inviting termites into your home so it's best to just avoid them completely. Even if you have a termite protection system in place, such as a bait system or a termite barrier using sleepers in your garden provides termites with a food source, which is likely to make your barrier system less effective.
Call Pest Ex today

If you find termites in your railway sleepers, or you have a yard full of them and you're concerned – give us a call. We'll conduct an inspection, treat any termites found and provide you with quality sound advice.
Call us today, for a free quote.