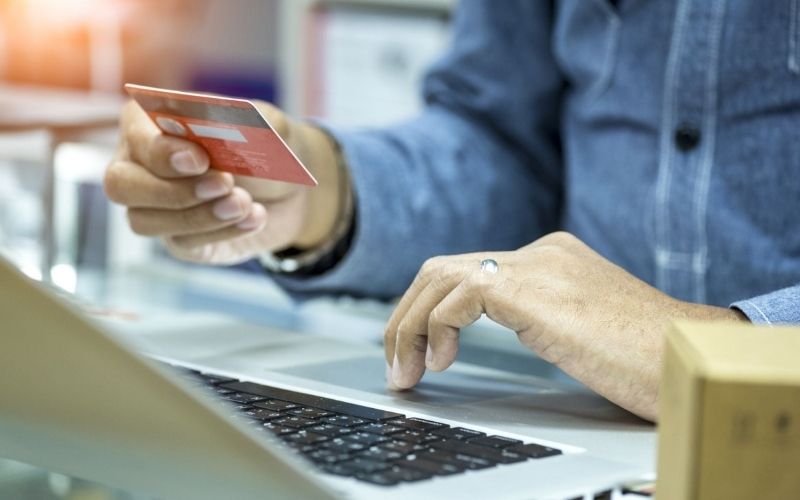 DIY termite bait systems have been around for the past decade, but recently online shopping for DIY termite treatments has been costing homeowners thousands in bait and many homeowners are contacting professional termite control company's for help.
DIY termite treatments will cost you more in the long run, and here is why
Professional pest controllers use products developed by the largest chemical company's in the world, these company's put millions of dollars into development and design into their termite baits or bait system formulas. Before a termite product can be distributed for professional use the product must be trialed in Australia on different species of termites for the effectiveness.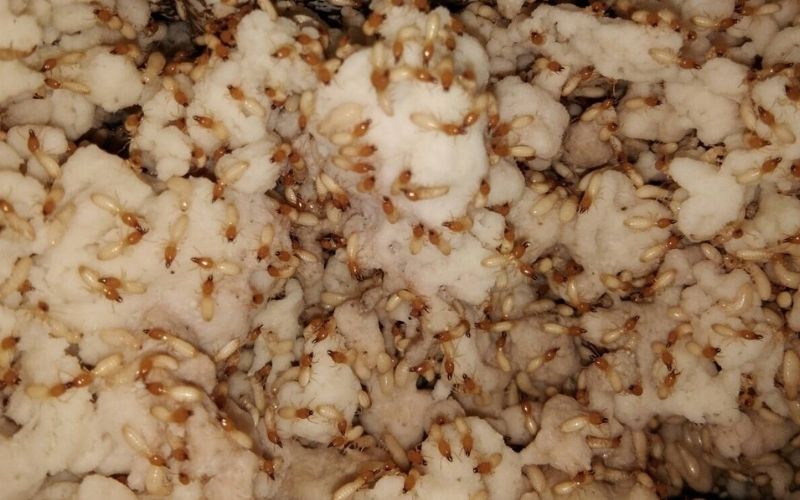 This ensures fast termite colony elimination will be achieved and termite control of the colony will be achieved. Licenced professionals are then trained by the manufacturer on how best to use the product in every situation. All homes are different and some suit termite bait systems and some do not.
DIY termite baits usually contain the same active ingredient as professional products; however, these products are produced in china or a cheap manufacturer factory overseas.
Online sellers are stating 'Our products are the same as for professionals?'  "Yeah Right" Just check the refund policy on some of these DIY termite treatment websites "100% Money back guarantee- as long as you return the product unused in its original packaging"  If the product doesn't work or the termites don't feed on the bait there is no refunds or professional help, termite control is a serious skill and shouldn't be attempted by homeowners.
5 Reasons why DIY Termite baits are costing homeowners more
Homeowners are never educated on what type of termite they are trying to eliminate, most homeowners think termites are all the same? Wrong, There are over 300 types of termites in Australia and they all respond to termite bait differently, some won't be affected by termite bait and some will take 10 months of feeding to eliminate, this is "Chi Ching $$" for the person selling you a DIY bait system out of his or her garage.
DIY baits have proven sometimes to be the same ingredient as a professional system but usually, a lower dose or generic product made and milled in China or India, termites have been known to feed on these weak baits for many months before being affected.
Most of the time homeowners cannot get the termites to feed on the bait, calling for professional help after months of failed attempts.
No refunds on DIY termite baits (Check the websites refund policies before you buy online) The only way you will get a refund is if the product is unused and unopened.
Homeowners are not skilled at baiting termites, believe it or not, it does take skill at knowing what type of termites are attacking a home and how best to bait them in what areas also, baiting termites in the wrong area such as the entry point can actually make the colony break off from the area and result in trapping termites in the home.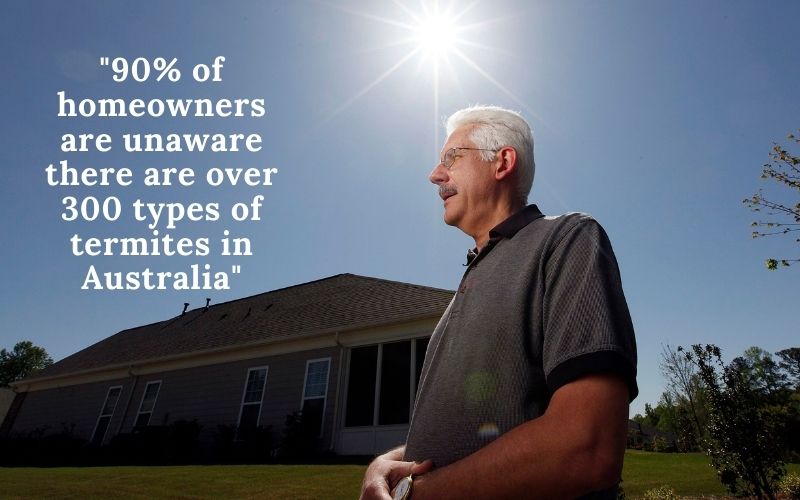 DIY termite baiting system Horror stories
At Pest-Ex we get calls daily from clients with termites in their home, we have been in the termite control business for 12 years and seen just about everything when it comes to DIY termite control, but here is some recent stories from our recent termite clients.
Client 1 (Robina Gold Coast Qld)
Recently we had a call from a client who had had termites in the home for 3 months, he purchased a DIY termite bait kit and had been attempting to get the termites to feed for months, over 3 months he spent over $1000 on termite bait that wasn't working, the termites weren't feeding on the bait and he was advised to keep buying more bait online.
He called us after 3 months of termites feeding on his home instead of the DIY termite bait, upon the site visit we realized the type of termites in his home were "Coptotermes frenchi" a very difficult termite to bait. These termites usually prefer the bait either dryer or wetter depending on the type of year. We were able to install specific baits internally to the home containing 3X different baiting matrix's, we returned 14 days later and it was clear they were feeding on 1 of the baits over the other 2, the choice for us was then clear on what bait matrix this termite colony preferred and to use and refill the baits using this colony's preferred termite bait.
We installed a perimeter in ground termite baiting system to protect the home from termite colony's, from now on termites in ground would feed on the termite cartridges in the soil allowing the elimination process of the colony to occur through feeding on the bait in the ground instead of in the home.
This client was happy with what we had achieved but obviously unhappy the termites had been eating his home for 3 months while he attempted DIY attempts, not to mention the money he lost..
Client 2 (Camp Hill Brisbane Qld)
This client called us and said he has a termite problem in his gardens and the walls of his garage, he had purchased a DIY termite baiting system online and said the termites have been actually feeding on the bait, but they had been feeding for 9 months!! He was constantly buying more and more termite bait online and the amount he had spent on the online bait was over $2000.
We arrived at the property for a free site visit and could clearly see this client had a bad termite problem, the termites were (Schedorhinotermes-spp) a very aggressive feeder,
The DIY termite bait hadn't affected the colony whatsoever as the termites were eating 2kg of the DIY bait every 4 weeks and not being affected, Within minutes of being at the property we had found another area of the garage that the termites were feeding on, we immediately were able to install one of our proper termite above-ground stations to the wall and commence instant termite feeding, upon feeding on the termite bait we had installed we had achieved complete colony elimination in 8 weeks.
Personally I believe this DIY bait may have eventually eliminated this colony, however, it was just taking far to long to do what it meant to, again the active ingredients in DIY termite treatment products may be the same active ingredients as the professional ones just at much weaker doses and more generic of an ingredient.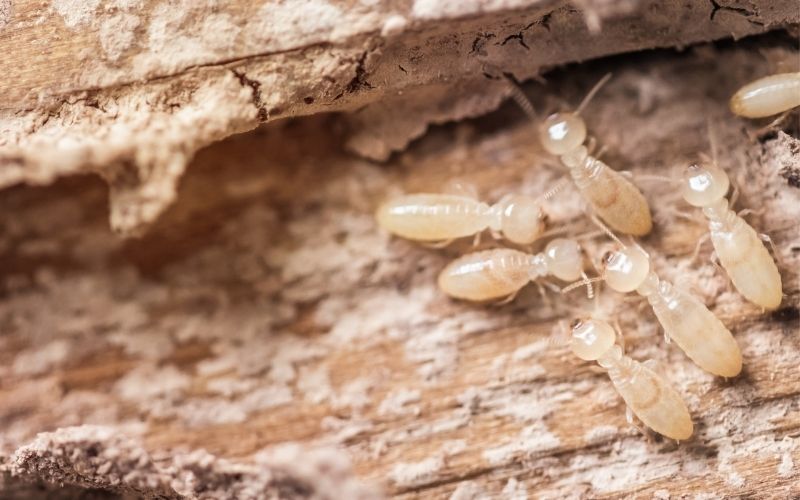 5 things you must know before buying termite products online
Do you know what type of termites are in your garden or in your home? Will they respond well to baiting?
Is your home best suited to a termite baiting system? Some homes are more suited to a termite barrier or termite reticulation system?
Does it come with a warranty or a guarantee? I can tell you this and it is a no
Depending on the time of year will depend on how long the termites feed for, in 100% of our experiences with homeowners buying online they all had to purchase more and more online costing them the same as a professional termite control program
It's your home is it really worth it…
Termite baiting systems have proved to be 100% successful in eliminating termite colonies from a home or garden. Pest-Ex have been using termite baiting systems for over 12 years, we've seen the good ones and the bad, we have real-life experiences on all types of infestations and completed successful treatments even when other attempts had failed.
If you're considering buying termite products online, do the math and the research on what you're dealing with, is it worth the risk or will it cost you more than getting it done right?
Here are 4 Reasons You need to call Pest-Ex
We offer an upfront termite assessment and recommendation FREE we will recommend the correct termite management system for your home whether it is a termite bait system, termite barrier, or termite reticulation system.
We guarantee colony elimination
We're not salesmen and do not try a hard sell like other company's, we will give you the right advice first and let you decide on the best treatment plan you're most comfortable with.
We're here to help, every home is different, the soil, the build type, the type of termites you may have, and the construction type of the homes slab/foundations, it's important to get it right.
Feel free to reach out if you're concerned about your termite situation, if you have attempted DIY treatment and it has failed we can help, If you would like a free estimate on site we are happy to help.
Contact us by phone or email admin@pest-ex.com.au to book your free site visit