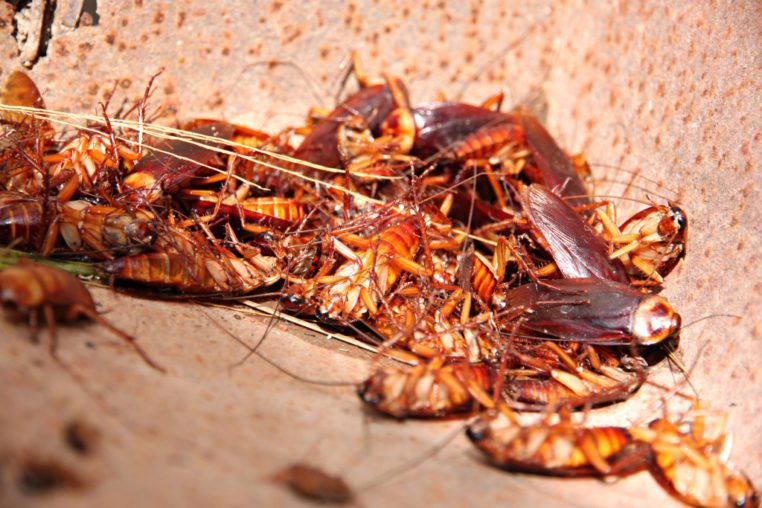 The following is an actual case study taken from the field. A concerned homeowner called us to say that they have a large amount of small cockroaches that seem immune to their DIY pest control spray from the supermarket. After using can after can they decided to call us for service.
DIY Pest Control usually fails
Customer name – Darryl & Sue. S
Suburb – Location of property – Logan – Brisbane Queensland
Property Type – Residential Home
Property Description – Small slab on ground home, single storey
Reason for Call out/Pests reported – Customer says there is small cockroaches everywhere.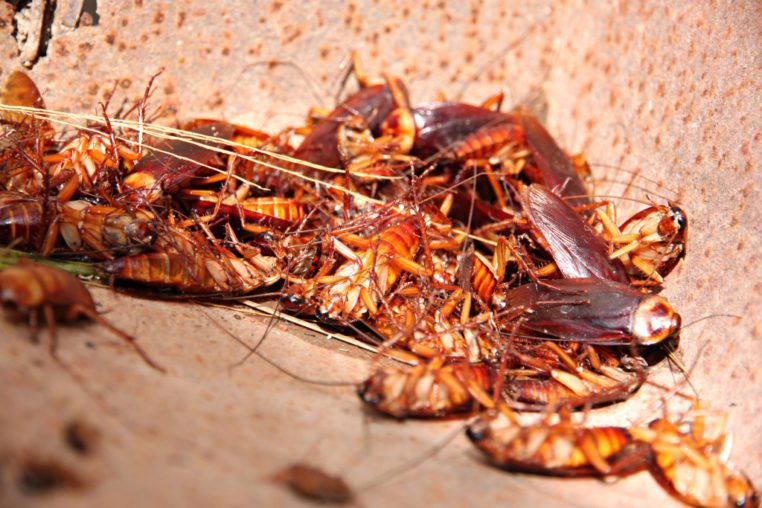 Initial assessment – Upon the initial call out visit our technician could smell the roaches whilst knocking on the front door to meet the client! We entered the kitchen to see literally hundreds of small cockroaches, also in bathrooms and laundry.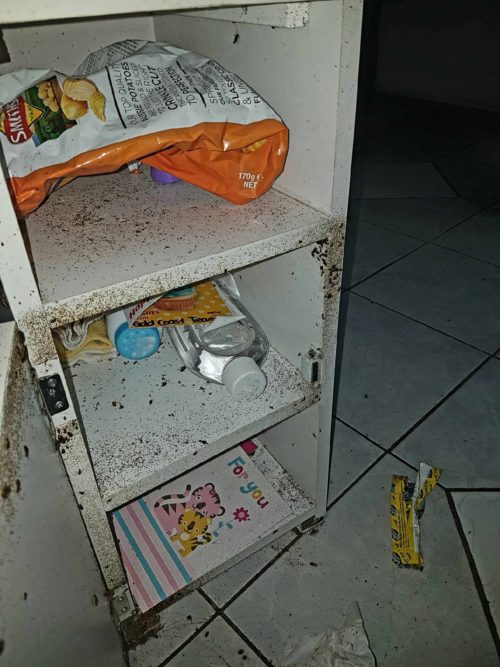 Possible reason for infestation – This client hadn't had a pest control service for over 8 years, as her home was an older designed home with vinyl flooring in kitchens, this provided a vital breeding ground for small German cockroaches. These roaches breed rapidly! usually double the speed of the Australian or American roach. The house was also clean and tidy, these German roach infestations can also occur in immaculate homes only a few years old. The technician also noticed cans of DIY pest control sprays. The client unaware that these cans are usually useless on German roaches, As the shell is so thick on the small roach it's difficult for the sprays to affect them. Treatment must be done using gels, flushing agents and a thorough initial assessment.
Description of work performed – A standard pest control service was done to the home also we completed a thorough service for German cockroaches,
Areas of property treated – This included internal external perimeter spray, dusting of wall cavitys/weep holes and roof voids. This usually is enough to treat a normal home. Due to the infestation of German roaches we also used gel in cracks and crevices throughout the kitchen, laundry and bathrooms. The corners of the vinyl flooring were also lifted and gel was applied to areas beneath. We then installed some glue/sticky traps to monitor the infestation, this was monitored on a second visit 14 days after the initial service. On the second site visit the customer reported only seeing 1.2 small roaches per day on the kitchen floor, usually moving very slow she said. We were confident our initial service was successful, however there was little gel left in the treated areas of kitchen, so gel was reapplied to areas to knock down any further early stages of cockroaches. We provided a call to client 14 days later to confirm a pest free home.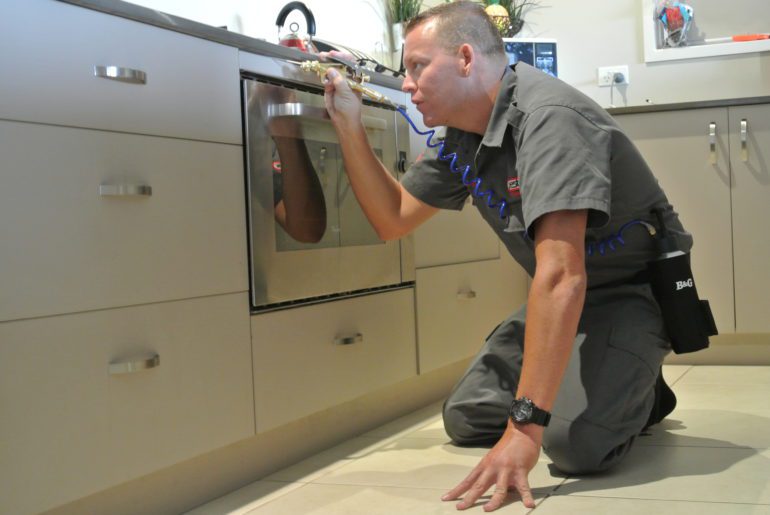 Considerations – Fish tank covered during treatments
Preventative recommendations – Keep kitchen clean, mop floors and wipe benches regularly and service the home yearly for pest control.
Customer feedback/thoughts – This customer is happy with the results of our pest control treatment targeting German roaches. The customer had already invested/wasted about $50 in DIY pest control sprays and cans.
Cost $220 inc gst
Duration 1.6 hours
Summary – It's important to have your home serviced yearly by a licensed pest control firm. The costs from company to company will vary, but be aware pest control treatments vary depending on the price. It's important to ask your pest control company if cockroach gel is used during a standard service? Why? A small German roach infestation will be eliminated quickly if gels are used, these small tubes of gel used usually cost around $55-$65ea. the perimeter sprays and dusts wont usually affect these pests. So, invest in professional pest control services yearly.
READY TO WORK WITH PEST EX?
Choose Pest Ex for your pest control and termite treatment needs because:


We offer unbeatable same day onsite service and communication
We ensure all of our work adheres to Australian Standards and our products are environmentally friendly
Our pest controllers are qualified timber pest inspectors (Cert 3 – Pest management technical)
We have worked in the local area for over a decade, and have serviced over 7,000 satisfied customers
We work with home and business owners, and have experience with a wide range of different types of properties including retail centres, schools, hotels and cafes
So don't leave your pest control in the hands of a less experienced dodgy backyard pest control providers. Call us today, and know that the job will be done properly.