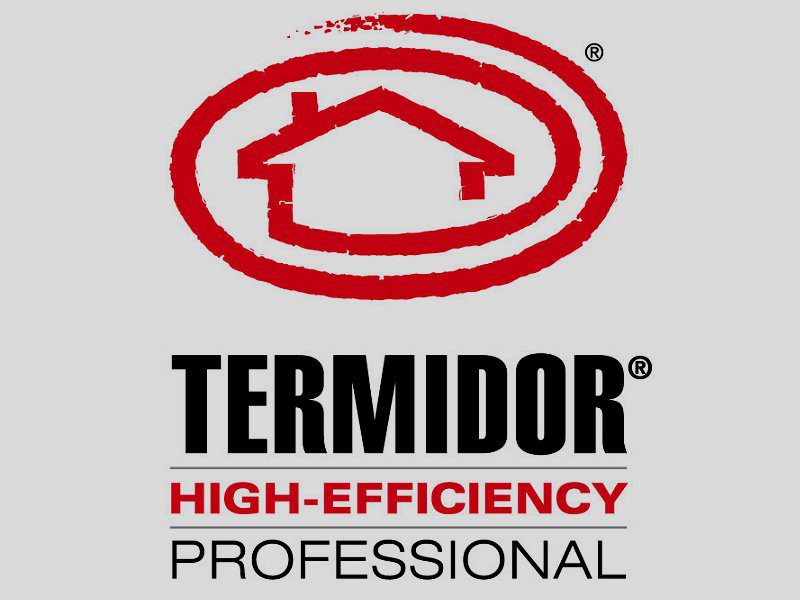 The leaders in termite control, BASF, have improved on their highly successful industry-leading product, Termidor, to create Termidor HE (High Efficiency).  While this new treatment works in a similar way to the existing product, cutting edge research and development means that Termidor HE is far more efficient.  This means that not only will it create a more effective barrier around your home, it'll also be easier for pest controllers to apply, saving you time and money.
Pest Ex technicians are now accredited to install this new revolutionary product. We have been using the original Termidor for 10 years successfully, and we're excited to now be able to offer customers this new level of protection for your property.
how does termidor HE work?
The latest product from BASF, Termidor HE, builds on the 15 year success of their original formulation as the ultimate in termite barrier protection.  The Termidor systems works differently to most other commercial and domestic products because it targets entire termite colonies rather than just killing individual pests.  Termites can actually detect some types of chemicals in the soil, meaning they'll avoid the area and move on to spots that don't have it, rendering the termite product useless.
In contrast, Termidor HE works by being undetectable to termites.  They will feed on matter in and around the active chemical, completely covering themselves and others in it, and taking it back with them to the rest of the colony (including the baby termites).   The active ingredient eventually kills the termites on contact and through direct ingestion.  It is much more effective and efficient method of ensuring entire generations of termites are wiped out and will no longer pose a threat to your property.
new and improved formula
While Termidor HE works in the same basic way as the original product, the formula has been greatly improved.  This means it saturates the soil and surrounding areas more effectively, dispersing more evenly and creating a uniform wall of chemicals that the termites cannot avoid.  Having a more widespread covering of the active ingredient in the soil around your property will mean that you're protected by a bigger termite barrier zone.
The picture below shows a more effective penetration of the product through the soil from Termidor HE.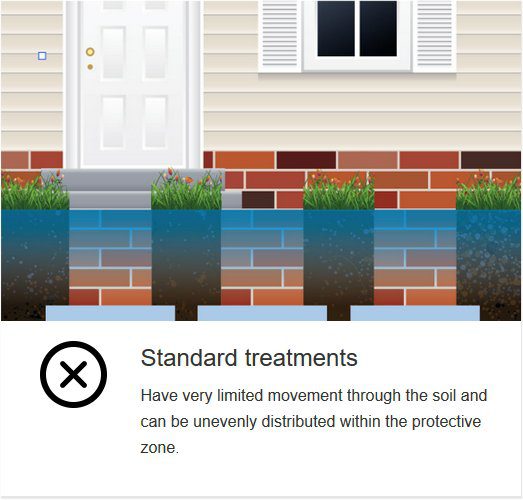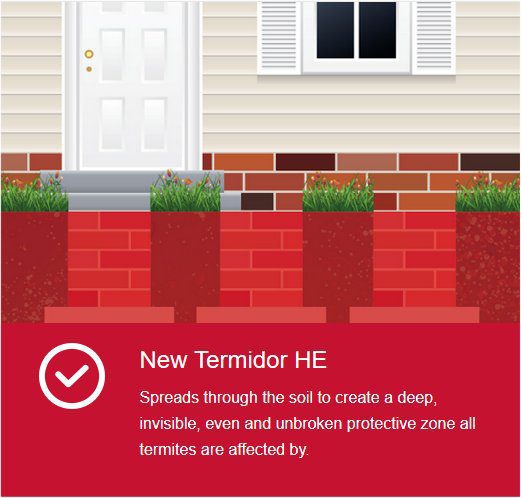 The other major advantage to using Termidor HE is that allows for faster and less disruptive application of the product around your property.  The original Termidor product could be dispersed in a barrier around buildings with regular applications set at various distances apart.  For example, the drill hole spacing through tile or concrete on a normal termite barrier is 200mm, meaning that every 200mm a 8-10mm hole is drilled for injection of the product.  With Termidor HE, the holes can be spaced further apart (generally around 450mm) and this will lead to a neater and faster end result.  Occasionally drilling tiles at regular intervals can lead to damage, as seen in the picture.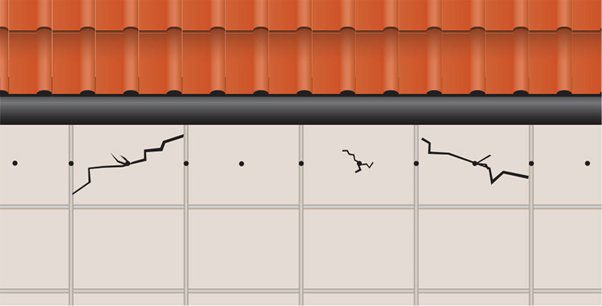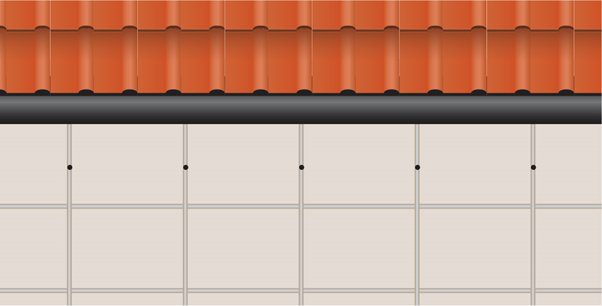 Being able to space out the drilling holes at wider intervals means we can any potential tile damage, even drilling into the grout rather than the tile itself.
Termidor HE allows applicators to create a neater finish behind areas such as hot water systems and air conditioning units.
how long does the termidor he treatment last for?
As long as it has been installed by an accredited operator, you should expect to have a fail proof termite barrier around your property that provides complete termite protection for 8 Years.
is termidor HE a safe product to use?
Termidor and Termidor HE are safe to use for licenced operators that apply the product in line with the manufacturer's guidelines.  The active ingredient in the solution is fipronil, which is classified as a low hazard to humans and to animals.  This means that your children and pets will be safe in a treated property.
We always recommend that any pets are kept indoors while the treatment is occurring, simply because they can often get in the way of the application process.
can i do the application of termidor HE myself?
It can be tempting sometimes to want to do things around your property yourself.  You might think it'll save money and time to do your termite control yourself, however the application of Termidor HE should only be applied by a licensed applicator.  This is because:
Our termite technicians are fully experienced and trained in the safety of applying termiticide safely through techniques and specific equipment.
The equipment and tools required. Termidor can only be applied through high pressure pumps and injection rods designed to apply products under paths and driveways effectively. We have all necessary equipment designed to apply the product around your property and under slabs correctly.
Volume of product required. Termidor HE is applied at 10 litres per lineal meter. To give you an example of how much product you will need, this means that if your property is 70 Meters around the perimeter it is expected 700 litres will need to be applied correctly.  We are able to cope with such large quantities.
You need a licence. You need a termite licence to purchase Termidor HE.  You should always avoid online purchases as most of the products are generic or watered down copies of the original Termidor.
5 reason to choose termidor he as your termite control solution
As the world's leading termiticide, Termidor is always the best choice for property owners to keep their buildings safe from these destructive pests.  Termidor HE is a major breakthrough in termite control technology.
Termidor HE is more effective as it penetrates through the soil better than any other termiticide, so this means that you'll be protected by a bigger and more uniform termite barrier around your property.
Having a more efficient chemical barrier means less work for the applicator, and less disruption to the surroundings around your property. This means the installation process will be quicker and save you time and money.
As the chemicals requires less water to apply, you'll know you're potentially saving money and avoiding excessive water wastage.
Termidor He is safe for use around children and pets.
Termidor HE can control a whole termite colony faster than any other product available allowing you complete peace of mind.
the termidor he termite warranty
The manufacturers of Termidor HE are so confident in the effectiveness of their product that they offer a termite protection warranty worth up to $2 million dollars on your property.  Their guarantee applies in cases where your property has an exposed slab edge and has been treated by a Termidor Accredited Applicator (Pest Control Operator) using genuine Termidor products.

ready to work with pest ex?
If you have any concerns that your home may be at risk of termites, or perhaps you've seen termites in your yard, then be sure to give us a call. Our expert pest controllers can come out and assess your situation, and provide the most effective solution to ensure that your home is protected.
Remember, there are no call out fees, we provide free quotes and all our work is fully guaranteed.