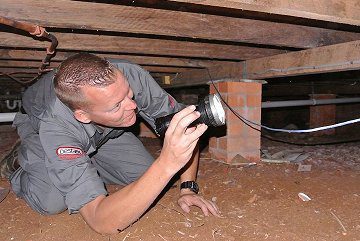 Discovering you have a pest problem can be a major inconvenience, especially when it hinders outdoor activities or your domestic bliss. In conjunction with being annoying and disruptive to your life, many pests can be dangerous and pose a health risk to those in and around the property. Getting professional help quickly, is important in making sure a few pests don't become a much larger issue.
Pest Ex is Bulimba's first choice for pest control and termite treatment solutions, and we've been operating in Brisbane and surrounding regions for over ten years.  Our pest controllers are highly qualified and certified timber inspectors, equipped with the latest in pest detection technology to provide you with exceptional on-site workmanship.
Contact us today – we're waiting for your call.
Number one in TERMITE TREATMENT SERVICES
If you fear termites have entered your property, or you're just looking for a general inspection, calling in the industry experts to the best plan of action. Only by using a qualified termite inspector can you be sure of accurate results in identifying and dealing with an infestation.
Pest Ex offers the most comprehensive termite inspection, removal and treatment service on the market.  Once you've made an appointment we will:
Visit your property to assess your needs before giving you an obligation-free quote for the job
Carry out a comprehensive inspection of your property, from top to bottom and inside and out, using high tech tools such as moisture detection equipment
Find the source of the termites, and locate any nests or activity
Remove all termites and treat the affected areas
Provide termite traps, baits or deterrents and arrange regular checks to guarantee protection
We can (if required) install physical and chemical termite barriers either before or after construction. These barriers can provide termite protection for up to 10 years.
YOUR LOCAL PEST CONTROL COMPANY IN Bulimba

As a pest control company, we also specialise in the treatment of pests that are common to the Bulimba area.  You can rely on us to find and remove all of your unwanted pests, whether they're flying, crawling or jumping.
We treat:
Ants and silverfish
Fleas and bed bugs
Rats and mice
Mosquitos, midges, flies and biting flies
Spiders and cockroaches
We're often called in to treat a pest infestation after the property owner has spent a lot of money and time trying to fix the problem themselves.  Not all treatments will work with all pests, so doubt be tempted to think you can handle one or two pests by yourself. Only a professional pest controller will be able to treat the right insect with the correct products.
If you're thinking of buying or selling property in the Bulimba area, we're able to provide you with pre-purchase and pre-sales inspection reports.  Recommended by financial institutions and conveyancers, this report provides written evidence of the condition of a property in relation to pests and pest damage.
Ready to work with pest ex?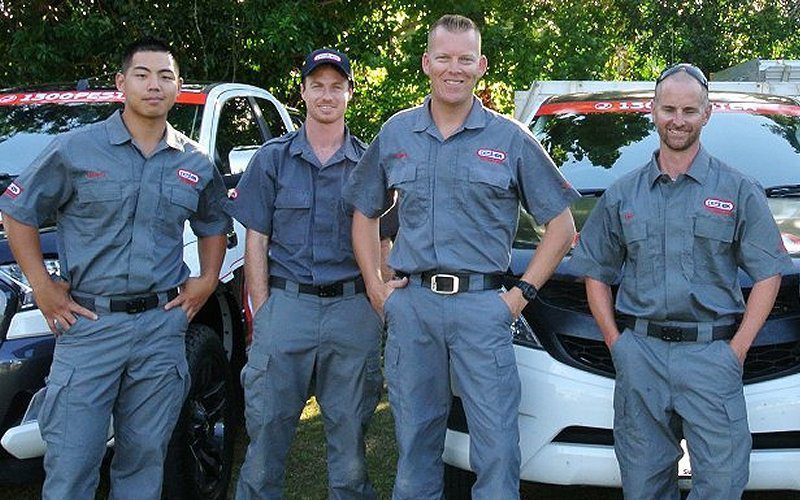 Over 7,000 satisfied customers right across Southern Queensland choose Pest Ex because:
Our pest control technicians receive extensive training and have the best qualifications on the market
As proud members of the Australian Environmental Pest Managers, we take your safety seriously.
We're able to service a range of properties, from residential to commercial premises, as well as shopping centres, schools, cafes and other dining establishments
We offer an iron clad 100% money back guarantee on all of our services
We are locally owned and operated
We are consistently recommended by leading banks and experts in the real estate industry
We take our professionalism seriously in everything we do – from our branded trucks and uniforms to our on-site workmanship and outstanding customer service.
Call in the professionals today – call Pest Ex now.