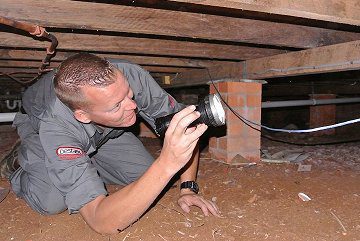 If you're looking for first class pest control services in Coorparoo or surrounding suburbs, choose Pest Ex.  We've been a leading provider of all types of pest control for over ten years, and our reputation for exceptional value and great workmanship is second to none.
We are flexible in that we can service residential, commercial and industrial properties, and we work in a range of industries such as education, government, healthcare and food service.  Whether you need a one off pest removal job at your home, or want to set up a regular pest inspection schedule at your business, Pest Ex can help.
When you contact us, we can give you a free no obligation quote for the cost of your job, and give you a detailed account of the steps in the process so you'll know exactly what you're getting for the money.  Our customer support is friendly and helpful, and always ready to assist you with special requests or just to answer any queries you might have.
Contact us today and experience the Pest Ex difference.
coorparoo's most valued pest control services
More customers choose our pest control services over our competitors because we offer great value for money, outstanding workmanship and professional advice for home and business owners.  We understand that having pests of any type on your property can be stressful and disruptive, so we aim to make the process as hassle free as possible.
If you do suspect you have any of the following on your property, give us a call straight away:
Spiders
Ants and cockroaches
Fleas and bed bugs
Rodents
Bees or wasps
Termites
Acting quickly to identify and remove the pests will help to avoid them making a permanent home on your property, which in turn can protect your family or work colleagues, as well as prevent any major damage being done to the structures.
We generally offer same day service depending on your specific location) and we provide a full range of services including pest inspections, pest removal, long term pest prevention measures and advice.  No job is too big or small for our highly qualified technicians, and we can provide one off jobs or help you plan regular scheduled inspections to keep your home or business pest free.

do you have a termite problem?
Termites are one of the most invasive insects you can have on your property, and unfortunately South East Queensland is a perfect breeding ground and home for them.  They will move onto a property looking for a food source for their colony, and they will eat any type of timber or wood product such as trees, tree stumps, wallpaper and paper products and construction materials.  If left unchecked, one nest can quickly turn into a full blown infestation, which can in turn cause thousands of dollars' worth of damage to your buildings.
Our termite services are considered to be the best in Coorparoo and surrounding suburbs, thanks to the fact that we are highly qualified timber inspectors, and have over a decade's experience dealing with and removing termites from our customer's properties.  Our services include:
Professional termite inspections
On the spot termite removals and treatment
Termite baits, traps and other deterrents
Termite prevention for new builds and renovations
Our inspections are very thorough, and focus on all areas of your property (not just the buildings) using high tech equipment such as moisture detection and thermal imaging cameras to track down termite colonies.
If you've found signs of termites in your home or business, don't delay – call us immediately.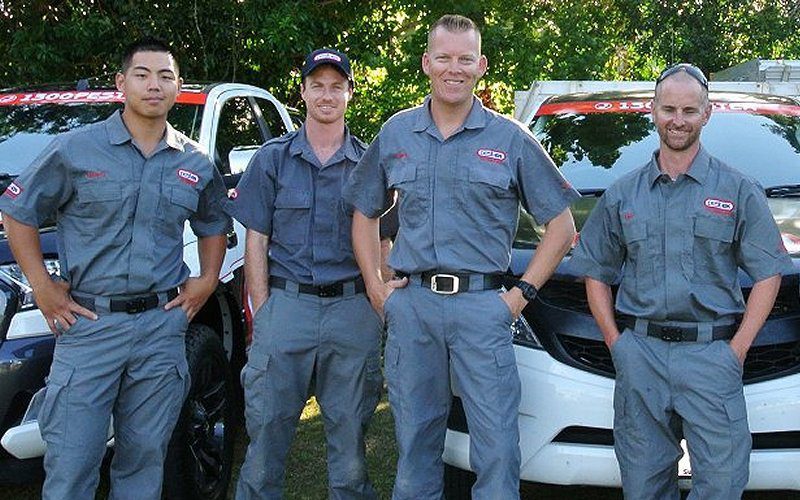 safe and effective pest services
We care about our service, your safety and the local environment.  That's why all of our pest control products have passed rigorous Australian safety standards.  They are safe for use around children and pets, and will not harm the local flora and fauna, while still protecting your family from harmful pests, all year long.
Call Pest Ex today – we're looking forward to talking to you.