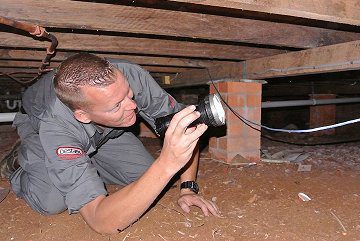 Brisbane can be a wonderful place to live and work, however the temperate climate and lush wilderness can also mean it is a haven for pests of all kinds.  Most can be a nuisance in your home or business, but some, such as rodents, termites and spiders, can actually be dangerous to your health and your property.
Pest Ex has provided high quality pest control services in Keperra and the wider Brisbane area for over ten years.  We use the latest in pest detecting technology to find even the most difficult pests, and our same day on the spot removal services mean you can get total peace of mind.  We can work in residential, commercial and industrial properties, so no matter if you're a home or business owner, we can help you.
Contact Pest Ex today and talk to us about your pest control needs.
keperra's most valued pest control services
Whether you have spotted a pest lurking on your property, or just want regular inspections conducted, you need the services of an experienced local pest control company.  Pest Ex is the number one trusted supplier of pest control services in Keperra and surrounding suburbs.
It's important to call us in quickly if you do suspect you have an issue with any type of pest.  This is because many insects and rodents, such as ants, rats, fleas and termites, can infest a property completely within just a few months, causing damage and even posing a health risk.  We specialise in fast response times and we can generally have someone come out and inspect your home or business on the same day depending on your location.  We'll also give you a quote for the estimated cost of the job before starting any work – that way you'll know exactly how much the bill will be once we're finished.
The most common pests we deal with in Keperra include:
Spiders
Cockroaches
Termites
Fleas
Bees and wasps
Ants
Mosquitos
Our termite inspections are particularly popular in the area, and we can conduct regular scheduled inspections to ensure these invasive insects don't get a foothold on your property.   If we do find termites, we can remove their nests and treat the area with safe and effective products such as Exterra, Homeguard, Biflex and Sentricon, as well as provide termite preventive solutions such as baits, traps and barriers.

are you buying a property in keperra?
No one wants to buy a home or business only to discover that it has an infestation of pests such as termites that was missed at the due diligence stage before the sale went through.  Our highly qualified technicians can give you peace of mind with a pre purchase pest inspection.  Once you contact us, we can generally inspect the property in question on the same day, and we look at:
The outside – trees, soil, drainage systems, timber structures
The top of the building – the roof area, vents, skylights and guttering
The inside – the walls, ceilings, floors, cupboards, skirting boards and architraves
Underneath the building – any crawl spaces, basements or cellars, stored timber and the underside of flooring
Once this comprehensive inspection is complete, we'll issue you with a 14 page colour report, which documents our findings and will highlight any areas of pest activity.  We can explain our findings in person or over the phone, so that you'll have a complete picture of the condition of the property.  When you use us you'll know that we're working for you and not the real estate agent, and our reports are so thorough and independent that they are often recommended to potential property buyers by banks and conveyancers.
the pest ex money back GUARANTEE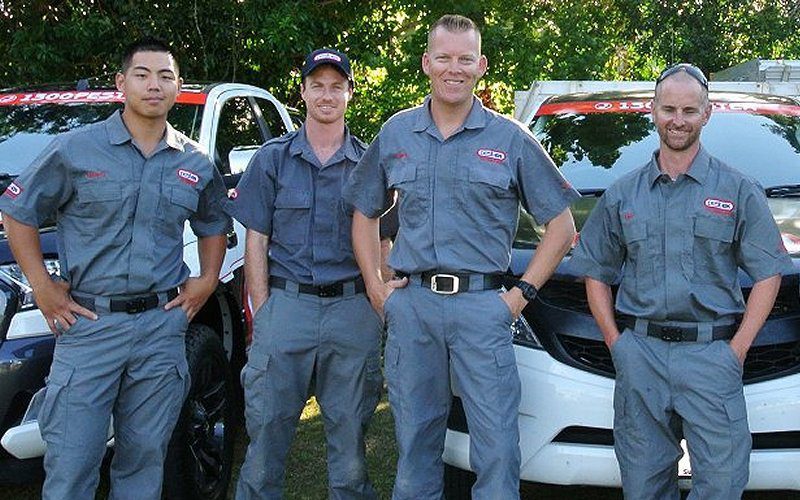 Our aim is to exceed your expectations each and every time you use us.  Our range of pest control services all come with our ironclad money back guarantee, so if you're not completely satisfied with our work for you, we'll give you your money back.
Find out why more people in Keperra choose us as their pest controller than any other business – contact pest Ex now