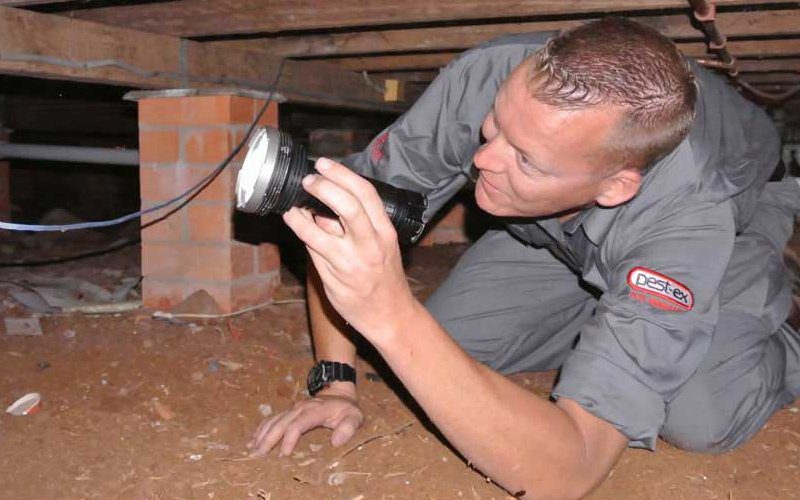 Pest Ex works in Thornlands and surrounding suburbs across the Gold Coast. With over 7,000 happy customers and 10 years of pest control services behind us, we are confident you'll want to work with us too. We are committed to ensuring all our customers get the most effective yet safest results for their homes and families.
We specialise in termite eradication and control but also provide long-lasting solutions for:
Rodents, mice, rats
Flies, midges and other flying insects
Spiders, cockroaches, fleas, ants
Bees, wasps, mosquitos and biting insects
Bed bugs, silverfish and more
We provide a range of commercial and residential pest control applications on premises that include homes, offices, restaurants, and hotels.
QUALITY TERMITE TREATMENT SERVICES IN THORNLANDS
Thorough inspections – Our inspections include every area of your property, including both inside and out.
Treatment services – We offer services for termite treatment for live nests and active infestations and prevent future problems with the installation of termite barriers and baiting traps.
Our pest control technicians are highly trained, fully licensed, and insured. Our quality service doesn't end there. When you work with Pest Ex you will discover:
We use hi-tech equipment like sonar, moisture detection, and thermal imaging when inspecting your property, so there is no damage to your walls or floors, and we can detect live termites in hard to reach places.
We are reliable, punctual, and will provide you with a full quote before we proceed with any work.
All our work is 100% guaranteed.
If live termites are found during an inspection, we can treat the problem immediately. Remember, never disturb termites if you discover them on your property. It will cause them to disperse. Call Pest Ex, and the team will come to your property the same day.

PRE PURCHASE AND PRE SALE PEST INSPECTIONS
If you're planning on selling your property or scouting for a new one, you need to give Pest Ex a call before you proceed. Homes in Thornlands are at high risk for termite infestations. We commonly see homes where tenants had no ideas there were termites until considerable damage is done to the property. Evidence of their activity not always visible.
Our PestEx teams will thoroughly examine, inspect, and report on all areas of your property that may be compromised by pests and in particular, termites. This includes the roof, rooms, under the house, and the extended yard.
Our pre-purchase pest inspections cover the following:
Inside the property – Your trims, skirting, door jambs, window architraves, doors, cupboards, and flooring.
Under the property – All of the bearers, joists, timber piers, timber flooring, and stored timbers
Around the yard – Nearly all outside areas can be affected, especially fencing and retaining walls not to mention any timber landscape and other features.
Within the roof – Any part of the roof, skylights, vents, flues, valleys, guttering, downpipes, eaves, roof battens, trusses, top plates, hanging beams, and rafters.
For homeowners, having an inspection can pay off too. We will issue you with a pest-free certificate if your property is clear, and if not, we will recommend steps to remedy the situation. If a prospective buyer discovers you have termites on your property, it could affect the price they offer you or even cause the sale to fall through.
Save yourself from financial losses and costly repair bills and call us in to inspect your property today.
Got a pest problem?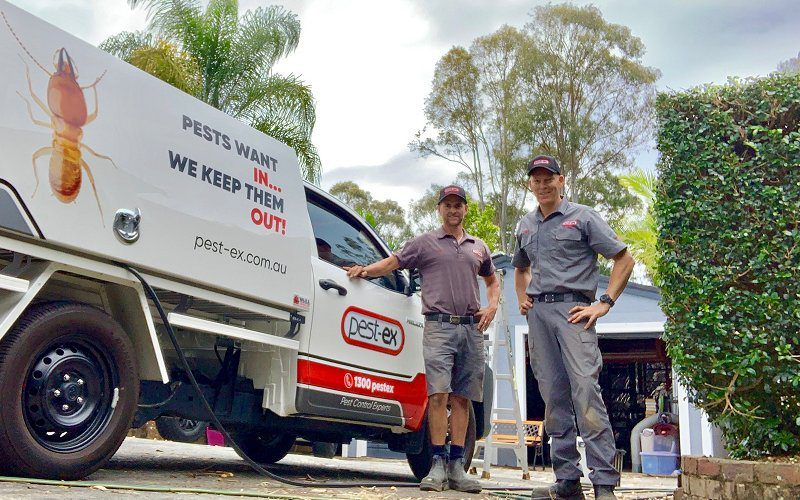 If you have concerns about pest problems in your home or business, give us a call. Pest Ex provides same-day services and can be onsite to provide a quote or get to work in a matter of hours.
Remember, we also offer pre-purchase, and pre-sale pest inspections come with recommendations from local agents, banks, and conveyancers who have all be happy with our service.