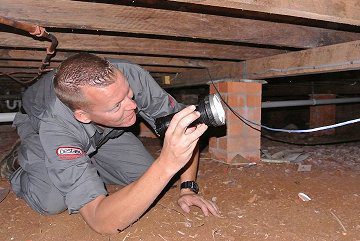 Finding a reliable and experienced pest control company that will respond quickly and deal safely with your pest issues is critical to safeguarding you and your property.  Pest Ex has worked in and around the Tingalpa area for over 10 years, and our range of services is second to none.
Safety is one of our major priorities, and we ensure that all of our pest treatment products have passed rigorous Australian safety standards and adhere to environmentally friendly guidelines.  Because we are based locally, we care about the environment as much as you do, and our products will not harm native flora and fauna, and can be used safely around children and pets.
Our range of services encompasses all types of pest control issues, and we can undertake pest and termite inspections, on the spot pest removals, pre-purchase pest reports, termite prevention for existing properties, new builds and renovations, as well as long term pest control strategies.  We work with residential and business owners, and no job is too big or small for our experienced staff.
pest control SERVICES in tingalpa
Pests are an everyday nuisance, however some insects can pose more of an issue than others, especially those that are poisonous, can cause allergies, spread disease or even cause thousands of dollars' worth of damage to your home or business.
Call Pest Ex if you think you have any of the following on your property:
Ants
Spiders
Cockroaches
Rodents including rats and mice
Bees and wasps
Bed bugs and fleas
Termites
Mosquitos and midges
This list is not exhaustive but these are among the most common pests we deal with in Tingalpa.  Once you contact us, we will respond, come out to your home or business quickly – generally we offer same day service – find the source of the problem and remove the pest on the spot.  Before starting any work we'll give you a quote for the estimated cost, and tell you the steps in the process so you'll know exactly what you're getting for the money.  We use the latest in pest detecting equipment and our inspections are the most thorough on the market. If further treatment is required we can assist, with preventative measures such as baits and traps.
Termites can pose a significant threat to properties, and we are experts in termite detection and treatment.  If you're thinking of building a new property or renovating an existing one, we can help with effective chemical and physical termite barriers.

pre purchase pest inspections
One of the risks of purchasing property is that unseen issues that may not have been picked up in a building inspection or by simply a visual inspection.  Termites are unfortunately a part of life in Brisbane, and can be a property owner's nightmare if they discover they have a nest or even an infestation in their home or business.  Repairs for termite damage can sometimes range up into the tens of thousands of dollars, with some structures needing to be completely replaced if the termites have been active for some length of time.
Pest Ex offers peace of mind with a comprehensive pest inspection that is recommended by banks and conveyancers.  We can generally respond with a same day inspection of a home or business you're thinking of buying, and using the latest in high powered equipment we'll look at:
The inside of the property, including all walls, ceilings, flooring, cabinetry and wardrobes, skirting boards
The roof, including beams and trusses, skylights and downpipes
Underneath the property, including floor joists, crawl spaces, any stored timber
The outside, including drainage, trees and tree stumps, wooden structures such as pergolas, landscaping and fences
Once our inspection is complete, we'll give you a 14 page colour report that documents our findings and any areas for concern, as well as treatment suggestions.  We'll also explain the report in person or over the phone so that you are fully aware of the condition of the property in relation to pests.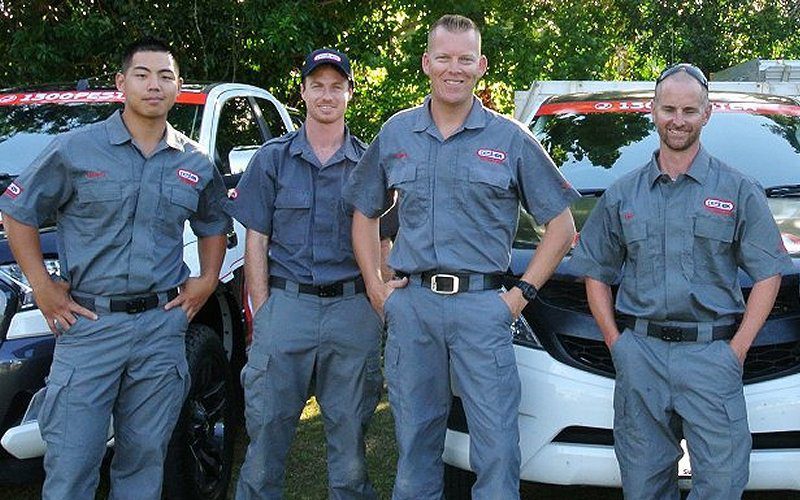 tingalpa's number one choice for pest treatment
Don't leave your pest control issues in the hands of a less experienced or qualified company.  Contact Pest Ex today and find out why we have thousands of satisfied customers in Tingalpa and the greater Brisbane area.