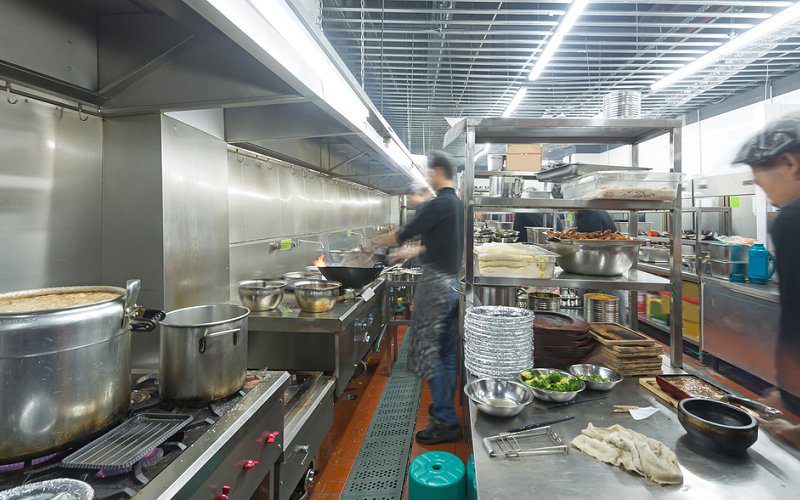 All businesses that handle food are required to comply with the numerous food regulations and standards that now exist to protect the public. Compliance means putting in place a system to prevent, monitor and control pests throughout the chain of production.
As well as having to meet strict quality and audit standards, restaurants are also under constant scrutiny by their customers. In a world where the consumer can Instagram a photograph of their meal and immediately  publish a review on the web, a restaurant's reputation can be damaged in a matter of minutes. If a customer witnesses evidence of vermin in an eating establishment, they are unlikely to keep this information to themselves.
Pest Ex is fully licensed and insured for your peace of mind. Our pest control technicians are the very best in the industry. We undergo regular training and use the very latest in pest control techniques and technologies to ensure you get the best possible outcome.
All of our work is backed by a 100% guarantee so why not call us at Pest-Ex today for a friendly chat about your pest control needs.
COMMON PESTS WE TREAT
Pest Ex offers treatments for many pests common to Eastern Australia. We can provide effective solutions for infestations of:
Cockroaches
Ants and termites
Spiders and silverfish
Fleas
Mosquitoes
Midges
Flies and biting flies
We can also eradicate vermin such as rats and mice.
For a complete list of what we treat click here.
PEST SERVICES WE PROVIDE
For restaurants, Pest Ex offer specialist pest control programs. Eating establishments can be particularly susceptible to pests because of deliveries from many different sources, along with the need to store foodstuffs on the premises, potentially attracting pests.
Pest Ex can provide integrated pest control programmes to ensure your business exceeds requirements for HACCP, AQIS, OH&S, YUM, BRC.
If you are considering purchasing a new establishment, then we can carry out a building and pest inspection and provide you with detailed report. This ensures your decision is fully informed and your investment is not blighted by unexpected repair costs further down the line.
CALL IN THE PEST CONTROL EXPERTS


Pest Ex was established back in 2006 and since then has built a loyal customer base in excess of 9000. We serve the Tweed Heads, Brisbane, Gold Coast and Logan areas.
We provide a service which is professional, prompt and polite.
We employ fully qualified timber pest inspectors (Cert 3 – Pest management technical)
We are knowledgeable on compliance for HACCP, AQIS, OH&S, YUM, BRC
Our building inspections are highly recommended by leading banks and conveyancers
If you are in the restaurant business and have a pest problem, or if you want to be proactive and take measures to ensure compliance with food standards and legislation, then call us for a friendly chat about your pest control issues and to find out more about the services we can offer your business.