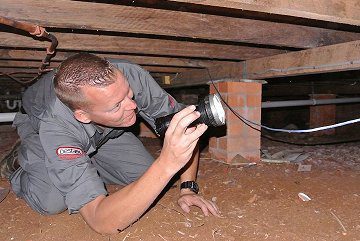 If you've got a pest problem in Arundel, Pest Ex can help.
We've provided high quality pest control and termite treatment services in and around the Arundel area and surrounding suburbs for over 10 years.  Our reputation is unbeaten in the market for professional, friendly and effective service.
Our breadth of experience and expertise means that we can service all types of property and building types, from residential houses, townhouses and units to commercial office blocks, retail outlets, warehouses and factories, schools and restaurants.  No job is too big or small for our highly qualified staff, and we'll be happy to give you a free quote for the estimated cost of the work before starting.  We're also happy to give you advice on any pest issue you might be having, from wasps' nests and ant infestations, to detecting termites and deterring rodents from your home or business.
Call Pest Ex today.
Are you buying Property in Arundel?
If you're considering purchasing a residential property in Arundel or looking at an investment, we recommend having a pre purchase pest inspection done before making any major decisions.  Property experts agree that having a pest inspection done – either with a building inspection or as a separate inspection – can save you thousands in dollars in potential pest repairs later down the track.
Our staff are certified timber inspectors, and we have the knowledge to be able to offer the best pre purchase pest inspections on the market.  We can generally conduct same day inspections, and once you booked in an appointment we will:
Turn up on time and at a time that is most convenient for you
Undertake a complete inspection of the property, inside and out. We look at all parts of the surrounding garden, yard or landscaped areas, including the soil, any trees or tree stumps, wooden structures or features such as pergolas, garages or verandahs, retaining walls and fences.  We also carefully examine the inside of the building, including the roof area, any rooms, walls, ceilings, cupboards and cabinetry, any basement areas or stored wood.
Our inspection will be looking for current pest activity, as well as any signs of previous activity
Once we're finished, we'll explain our findings for you (either in person or over the phone if you prefer), and issue you with a comprehensive 14 page report with photos of any areas for concern.
We also offer the same service for pre sales inspection reports, so if you're looking to sell your home or business you can give any potential buyers complete peace of mind, as well as informing them of any pest control measures you may have in place such as physical or chemical termite barriers.

Arundel's trusted pest control SERVICES
We offer the most comprehensive pest control services in Arundel and surrounding areas, and no matter what creepy crawly or bug might be giving you a headache, we can help.  We have a dedicated team standing by to assist you with:
Pest detection, identification and on the spot removals
Scheduled pest inspections, either 6 monthly or on an annual basis
Termite detection and treatment
Pre and post construction termite barriers
Termite traps, baits and deterrents
Pre-purchase and pre-sales pest inspection reports
We use the latest in cutting edge pest detection equipment such as moisture detection, radar and thermal imaging cameras to find pests, even in hard to get to areas, and we are fully equipped to remove and treat any pests on the spot.
If you've got a pest issue in Arundel or want to talk to us about pest prevention, contact us now.
The 100% guarantee on our pest services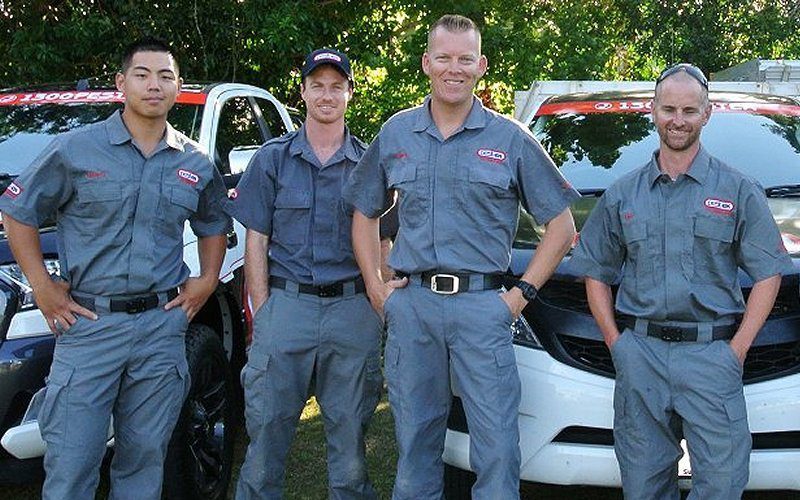 We're so sure that you'll be happy with our work for you that we offer a 100% money back guarantee on all of our services.  If you're not completely satisfied with our customer support or on site work, we'll refund your money in full, no questions asked.
Join thousands of other happy customers and call Pest Ex today – we won't let you down.