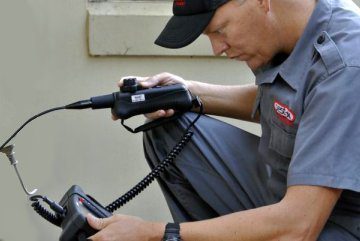 Pest Ex specialise in the treatment and prevention of pests for both residential and commercial properties. Over the past decade we have serviced and supported more than 7,000 satisfied customers.
Our dedicated team of highly qualified pest controllers are fully licensed and undergo regular training to ensure they provide the best results. Using state of the art equipment and products, such as thermal heat signature imaging cameras, moisture detection systems and environmentally friendly pesticides, we can assure you that you'll be in good hands.
Looking for a pest control company in Labrador? If so, then call us now, we look forward to working with you.
Labrador pest control services
Pest Ex provides a full range of of traditional pest management and pest control services –
Flies, midges and other flying insects
Rodents, mice, rats
Spiders
Cockroaches
Fleas
Ants
Bees, wasps, mosquitos and biting insects
Spiders
Bed bugs, silverfish and more
Professional Termite Treatment Services
Pest Ex provide an extensive service offering in terms of white ant and termite removal services.
Our inspections are extensive with a full examination of every area of your property, including both inside and out. If live termites are found during an inspection, we can arrange to have them treated immediately, or provide you with a quote on the spot. Here are just some of the termite treatment services we can help you with –
Termite treatment for live nests and active infestations
Termite barriers (post and pre construction)
Baits, and baiting traps
Ongoing management including prevention, protection and removal
Termite inspections, including all areas of your property (inside, outside, yard, roof cavity etc)
Installation of the following anti termite systems – Biflex, Exterra, HomeGuard, Sentricon, Termidor.
Call our office now to make a booking.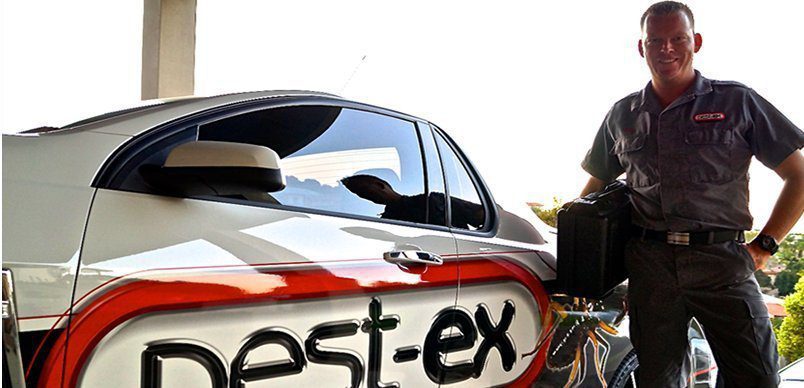 Pre Purchase pest inspections
Pest Ex specialise in performing pre purchase and pre sale pest inspections. We can cater to both residential and commercial properties. Our team of licensed pest controllers are experienced and fully certified to carry out formal structural timber pest inspections. This means you'll be covered by all required licensing and insurances that work inline with Australian governing bodies.
We thoroughly examine, inspect and report on all timber and other accessible materials such as structural timber frames, joists, rafters & bearers & any joinery.  Our Termite Inspections take into account all internal areas to a building including basements and roof voids as well as a thorough external examination of the property, taking into account surface work to foundation soils, outdoor landscape timbers, pavers, trees and tree stumps.
Give us a call today and schedule an appointment.

Labrador's most trusted pest control company
When you work with Pest Ex, you're working with most trusted pest control company on the Gold Coast.
Why?
The products we use are environmentally safe for both children and animals
We are registered members of the Australian Environmental Pest Managers Association
Our work is backed by a 100% guarantee
If you're looking for a team of professionals to help get rid of nuisance pests in your home or business, give us a call at Pest Ex. We can provide you with a free, no obligation quote or get to work right away.
Our work is 100% Guaranteed
Our services are both safe and family-friendly for your property or home, and are all covered by a 100% guarantee. This means you'll have absolute confidence working with us. We have helped over 7,000 satisfied customers since 2006. Why not give us a call today. We look forward to working with you.