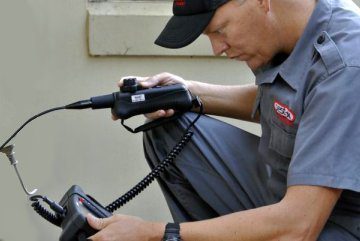 Pest Ex, based near Main Beach on the Gold Coast specialise in the treatment and prevention of termites and common household pests. Pest Ex have been providing fast, innovative, safe termite and pest control services on the Gold Coast for over a decade, with over 7,000 happy customers.
Our team are prompt, professional and polite and undergo regular training to ensure they provide the best results for our customers each and every time. We use the latest in pest control equipment and products – such as thermal heat signature imaging cameras, moisture detection systems and environmentally friendly pesticides, we can assure you that you'll be in good hands.
Whatever your pest control needs, we can help. Give us a call today.
High quality pest control services in Main Beach
Pest Ex provide a full range of pest management and treatment services that cater to your home or business.
Some of our services include –
Flies, midges and other flying insects
Rodents, mice, rats
Ants, spiders
Cockroaches
Fleas
Bees, wasps, mosquitos and biting insects
Bed bugs, silverfish and more
Don't try to cut corners or use cheap services. Give Pest Ex a call. We the Gold Coast's most professional, experienced pest control company. All of our work is covered by a 100% guarantee.
Professional Termite Treatment Services
Pest Ex have been operating in the pest control industry for more than a decade and have helped thousands of property owners within Main Beach and the surrounding suburbs on the Gold Coast. We offer an extensive range of termite treatments that have almost immediate effect, whilst being completely safe for you, your family, children and pets.
This means you get the best possible results without any worry for your families safety.
We offer the following termite treatment services –
Termite treatment for live nests and active infestations
Ongoing management including prevention, protection and removal
Baits, and baiting traps
Termite barriers (post and pre construction)
Installation of the following anti termite systems – Biflex, Exterra, HomeGuard, Sentricon, Termidor.
Termite inspections, including all areas of your property (inside, outside, yard, roof cavity etc)
Call our office today to make a booking.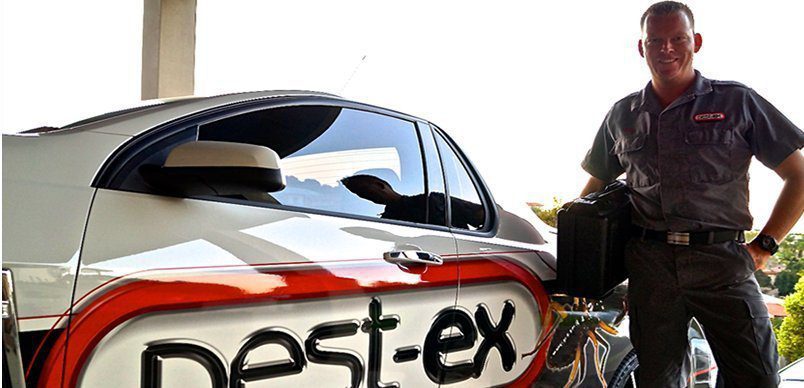 Pre Purchase pest inspections
About to either buy or sell a property? We encourage you to consider having us perform an inspection to ensure the property is safe from harmful pests which can cause extensive structural damage – in particular, from termites. Termites can cause substantial structural damage and result in huge financial losses if not remedied quickly. Don't take any chances. Make sure you're covered
Here's what you can expect in our reports –
Any evidence of pest activity, including colour photographs of problem areas
A detailed, 14 page written report, provided within 24 hours of the inspection
A one on one consultation, with you in person, or over the phone should you not be able to attend
In terms of the inspection itself, we examine and report on –
Any part of the roof, skylights, vents, flues, valleys, guttering, down pipes, eaves, roof battens, trusses, top plates, hanging beams and rafters.
Internal trims, skirting, door jambs, window architraves, doors, cupboards and flooring.
All of the bearers, joists, timber piers, timber flooring and stored timbers
Fencing and retaining walls, landscaping features, fallen trees, tree stumps, gardens, soils.
All of our pest controllers undergo regular ongoing training, and use the very latest in pest control technology and products. This way you know, when working with Pest Ex that you'll be working with an accredited pest control company that gets results you can rely on.
Give us a call today and schedule an appointment.
No 1. pest control company on Main Beach
Here are just a few reasons why so many of our customers work with us –
The products we use are environmentally safe for both children and animals
We are registered members of the Australian Environmental Pest Managers Association
Our work is backed by a 100% guarantee
We have over 7,000 satisfied customers
If you're looking for a team of professionals to help get rid of nuisance pests in your home or business, give us a call at Pest Ex. We can provide you with a free, no obligation quote or get to work right away.