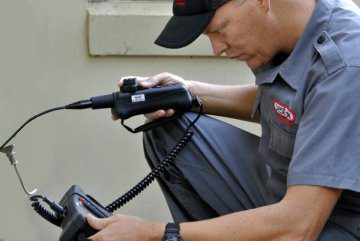 Pest Ex is the leading supplier of pest control services in the beautiful Mermaid Beach area.  During our decade of operations, we've looked after over 7,000 satisfied customers.  Our friendly, polite and highly qualified pest controllers take pride in their work, and our detection, treatment and prevention techniques utilize some of the most advanced technology in the industry.
Having pests in your home or business can be a stressful and potentially costly experience – call us and get it taken care of right the first time.
HIGH QUALITY MERMAID BEACH TERMITE INSPECTIONS
What sets us apart from other pest control companies?  Our inspections are comprehensive, looking at the entire property – inside and out – and we use the latest detection and treatment technology to help protect your property from termites and white ants.
During our pest inspections we examine the following:
The inside of the property, including the cupboards, wardrobes, doors and door jambs, floors and skirting.
In the roof, including the void and anything within the structure such as beams, rafters, trusses, eaves, skylights and vents, guttering and down pipes.
The outside of the property.  This can include the garden or yard area, the soil and any landscaping features, fencing or walls.
Underneath the property, including the underside of flooring, joists and bearers and any stored timber.
Our focus is on anywhere in the property the structure could be compromised, with timber fixtures, fittings and construction materials being susceptible to borers and termites.
PEST CONTROL MERMAID BEACH – SERVICES YOU CAN TRUST
No matter what type of pest problem you may have, we can provide an effective and long lasting solution.  Our pest controllers undergo rigorous training to ensure they can provide industry-beating service.
The range of pests we deal with include:
Cockroaches
Spiders
Bees and wasps, ants
Fleas, bed bugs and silverfish
Flies and mosquitos, termites and white ants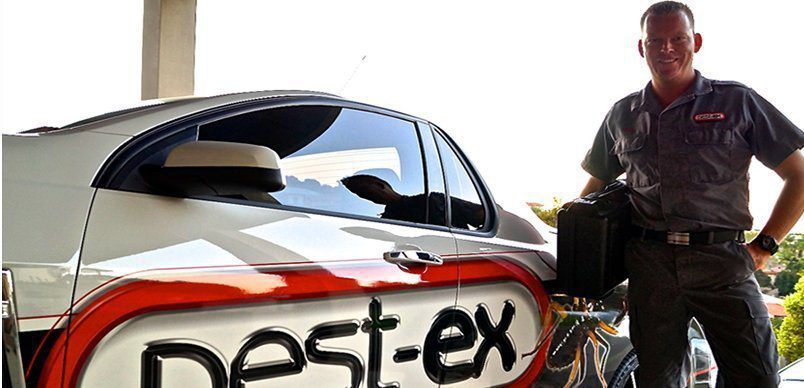 Generally, we can provide on site services the same day that you contact us, or at a time that is convenient for you.  We understand that finding pests in your property can be challenging, and we aim to provide detection and treatment services as quickly and as efficiently as possible.
Call us today – we're looking forward to working with you.
PRE SALE AND PURCHASE PEST INSPECTIONS
You've no doubt heard of the stories of people purchasing a property, only to discover later on that it was overrun with termites.  Repairing the damage done by years of termite infestations can be a time consuming and very costly exercise.  When it comes to pests, prevention is better than cure, and when it comes to buying a property, having all the facts can make all the difference.
Our pre purchase and pre sale inspections are designed to give you an easy to understand snapshot of the pest activity within the property in question, and to provide treatment options.  It's important to remember that we're working for you, rather than an agent, so are more likely to provide an impartial report that's of real value.
CHOOSE US AS YOUR PEST CONTROL SOLUTION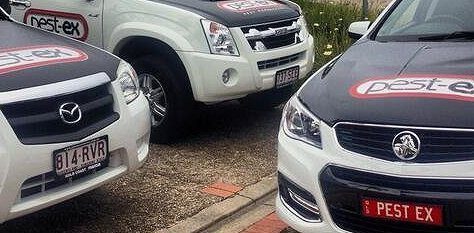 Pest Ex is the Gold Coast's most trusted provider of pest control solutions.  Our happy customer all agree:  for polite, friendly, professional and effective pest control we can't be beaten!
Let's look at why you should call us to get rid of your unwanted pests:
We offer same day on-site service
Our treatment and prevention products adhere to strict environmental standards and are safe to use around children and pets
Pest Ex is fully insured and licensed, and our pest controllers are Qualified timber pest inspectors (Cert 3 – Pest management technical)
We provide easy to read and understand reports that provide cost effective solutions
Leading conveyancers and banks recommend people use us
We service all types of property, from residential homes, commercial and industrial businesses, hotels, schools and restaurants
Call us today for your no obligation quote, and let us help you with all your pest control requirements.