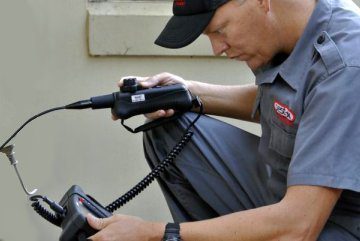 Pest Ex is the leading provider of pest control services in Mount Nathan the hinterland region of the Gold Coast.  With thousands of satisfied customers throughout the area, we offer a fully accredited and licensed "one stop shop" for all your pest control needs.
Our experience spans over a decade, and we specialise in using cutting edge technology to seek and destroy a range of pests, from spiders and wasps to cockroaches and fleas.  We also offer highly effective termite and white ant eradication solutions.  Pest Ex works with businesses and residential properties, and no job is too big or too small.
No wonder Pest Ex is Mount Nathan's most trusted pest control company – call us today to book your inspection now!
TRUSTED TERMITE TREATMENT SERVICES
If you've ever found evidence of termites or white ants in your property, you'll know the feeling of dread you can experience.  You want the problem dealt with as quickly and effectively as possible.
Being the Gold Coast's most trusted provider of pest control services, we understand completely.  This is why in most cases we offer a complete on site inspection and treatment services on the same day as you contact us.  We can also arrange to provide you with a quote for treatment and pest management services after the inspection, with our friendly pest controllers fitting in with your specific requirements.
Our termite and white ant inspection will be carried out by qualified timber pest inspectors, and the areas on your property they will look at include:
The inside, which may include joinery, floors, window architraves, doors and door surrounds, cupboards
The outside, which may include any timber structures in the area, trees and landscaping, retaining walls and fences
The top of the property, including the roof cavity.  This will include any trusses and beams, vents, guttering and piping
The bottom of the property, including the flooring, joists and timber piers
The detection technology we use for inspections is the very latest in the industry, and includes moisture detection, thermal imaging and radar, meaning that if there's anything to be found at all, we'll find it!  Once we have evidence of live nests or a termite infestation, we will immediately remove and treat the area with environmentally friendly and effective products to not only ensure the pests will not return but also that you and your family is safe.
We also provide a number of termite and white ant services such as termite barriers (we can install them either before or after construction of a property), baits and ongoing monitoring and management, and installation of anti termite systems such as Termidor, Biflex and HomeGuard.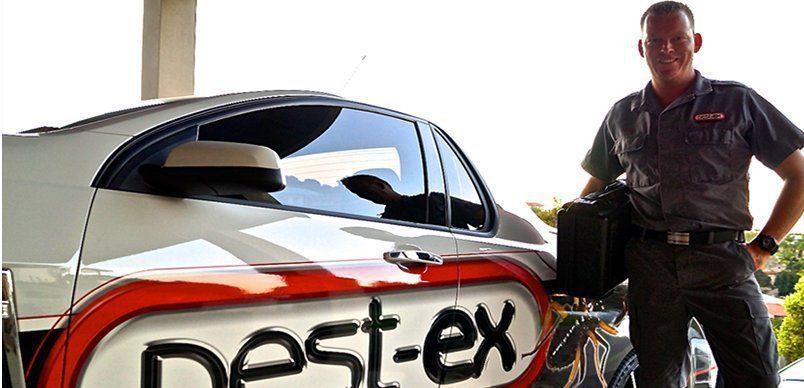 PEST CONTROL SERVICES IN MOUNT NATHAN
Apart from termite eradication and management, Pest Ex specialises in dealing with all the nasties that can keep you up at night.  If you have found rat droppings in or near your property, think you may have a colony of ants on your doorstep or suspect the previous owner of your property had a dog with a flea problem, don't delay and call us to book an inspection.
The list of pests we treat includes:
Spiders
Ants
Cockroaches
Fleas
Rats and mice
Flies and midges
Bees, wasps and other biting insects
You can rest assured that all of our pest treatments come with our 100% guarantee of quality.  We are fully licensed and insured, work in accordance with Australian Standards and all of our pest controllers undergo rigorous training, meaning you're in safe hands.
YOUR NUMBER 1 PEST CONTROL CHOICE IN MOUNT NATHAN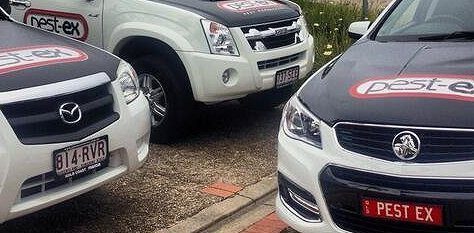 Pest Ex is Mount Nathan's number one pest removal and termite services company. Just take a look at why thousands of people have used our detection and treatment services, and why leading banks and conveyancers recommend their customers use us.
We provide same free, no obligation quotes and same day service
We are registered members of the Australian Environmental Pest Managers Association, and our products are safe for children and pets
We offer a no questions asked money back guarantee on our work
Our pest controllers are qualified timber pest inspectors (Cert 3 – Pest management technical)
We service residential, commercial and industrial properties
We are fully insured and licensed