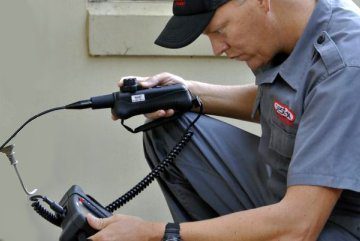 Pest Ex provide reliable, safe and professional pest control services in the Stapylton area and the wider Gold Coast region.  Our friendly, polite and highly qualified pest controllers are the best in the business, and all of our services are 100% guaranteed.
We use environmentally-friendly products during treatment of your property, giving you ultimate peace of mind that you and your family will be safe.  Our tools and techniques are cutting edge, meaning that we provide a more comprehensive and effective service than other pest control companies.
Our range of services includes:
Pest detection, removal and treatment
Ongoing management of pests including deterrent systems and baits
Pre-sale and pre-purchase pest inspection reports
Regular pest inspections
Call Pest Ex now to find out what makes us different from the other pest control companies in Stapylton.
REASONS WHY YOU NEED PEST CONTROL
Pests are an everyday fact of life, but how do you know when you have a real issue and should call a pest control company?  Let's look at just some of the things that may indicate you need to talk to professionals:
As a home owner, pests are stopping you from enjoying your property, either inside or out.
You have found dangerous pests in your home, and are concerned about you and your family's safety
As a business owner, you are worried about keeping your property pest free, and preventing any costly repairs from live pest activity such as termites
If you are buying or selling a property, and want a pre-purchase or pre-sales pest inspection report
If you want to create a regular pest inspection schedule for your property
If you need advice on pest control issues
STAPYLTON'S MOST TRUSTED PEST CONTROL SERVICE
Below is a list of the range of our pest management services.  It is not exhaustive, and we are equipped to handle all types of creepy crawlies and flying insects that may want to turn your property into their new home.
Rodents such as mice and rats
Flying pests such as flies
Spiders
Fleas
Ants
Cockroaches
Bees and wasps
Silverfish
As well as residential properties, we service a range of diverse businesses and industries, and no job is to big or too small.  Our same day services, comprehensive and safe treatments can help eradicate any nuisance pests from your home or place of business.
Don't forget that all our work also carries a 100% money back guarantee, so contact us today to book an inspection!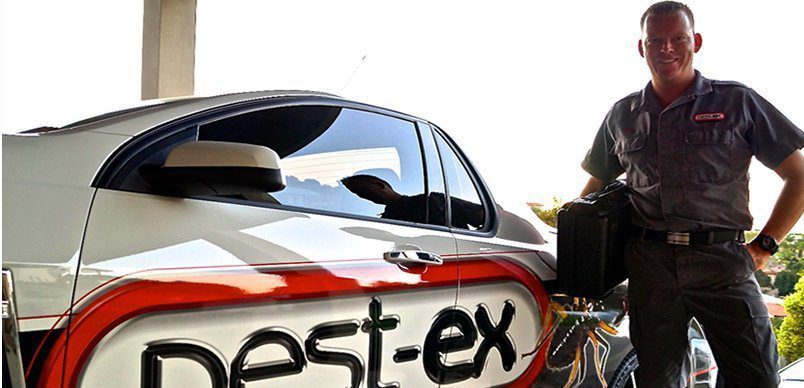 EFFECTIVE TERMITE TREATMENT SERVICES
Would you know if your property is infested with termites or white ants?  We often attend properties in the Stapylton area which, at first glance, don't have any visible signs of pest activity, only to find the structure has a significant infestation that must be dealt with immediately.  Termites are experts at finding the dark and quiet corners of a home or business and making themselves at home.
Luckily Pest Ex are experts in detecting and treating termites, using the latest in modern technology such as radar, moisture detection systems and thermal imaging.  We conduct a very thorough examination of the property from top to bottom.
We look at the:
Exterior of the property – the surrounding yard or garden, any timber structures near the property, the soil, trees and landscape features, fences and walls (especially if made out of timber)
Interior of the property – the roof cavity, the flooring and walls, joinery and fittings, any basement areas and stored timber
If we find live termites during the inspection we can remove and treat the area immediately, or can provide you with a no obligation free quote if you prefer.
WHY WORK WITH PEST EX?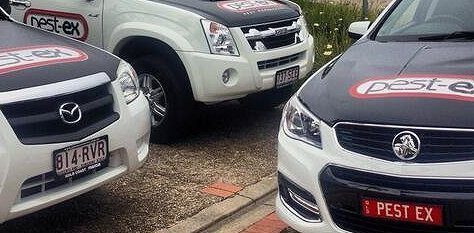 Pest Ex is Stapylton and the Gold Coast's leading pest control business, and we have over 7,000 satisfied customers to prove it.  For more than a decade we have been servicing the local area, and we have the experience, tools and know how to tackle any pest problem, no matter how big or small.  Our pest controllers are highly trained and qualified timber inspectors, meaning that you know you're in safe hands, and our products adhere to the strictest standards as stated in current Australian standards.
All this adds up to the fact that we are the only choice for pest control services in Stapylton.  Call us today – we're looking forward to working with you!