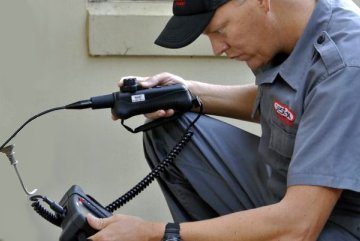 Surfers Paradise pest control company, Pest Ex, offers the most comprehensive and effective detection, removal and treatment solutions in the Gold Coast region.  We have operated in the local area for more than a decade, and have serviced over 7,000 satisfied customers.
Our specialised technology and experience make us the number one choice for all pest control services, so when you choose to use us you'll know you're in safe hands. If you have concerns about pest problems in your home or your business, give Pest Ex a call today.
SURFERS PARADISE PRE PURCHASE PEST INSPECTIONS
Damage from termites and white ants can be hard to spot in a property – they tend to target the dark and unnoticeable parts of a house or business to settle into.  Without experience in tracing and detecting pest activity, it's easy to assume that a property looks termite free when in fact it is teeming with the pests.
It's important therefore to have a professional pest inspection conducted before you plan on buying or selling a property.  Our pre purchase inspection reports are highly valued in the industry, and we have provided them to thousands of happy customers.
Our pre purchase inspections cover the following areas of a property:
Around the outside – people tend to focus on the property itself, however termites can infest outside areas as well, including trees and soil, fencing and landscaping.
In the roof – the roof cavity is particularly vulnerable, and so we examine the the entire area including any beams and trusses, battens, guttering, vents and skylights.
Inside the property – we look at the walls, cupboards and cabinetry, flooring, skirting boards and windows.
Underneath the property –  our examination looks at the bearers, timber piers and the underside of flooring.  If you have stored timber we also include that in our inspection.
Once our inspection is completed, we will then issue you with a written report which documents our findings on termite and white ant activity, and provides simple and clear suggestions about possible treatment and management solutions.  We will go through through our report with you in person or on the phone if you prefer. Don't consider buying a property until you get it checked out by the experts.
Call us today for a pre purchase inspection.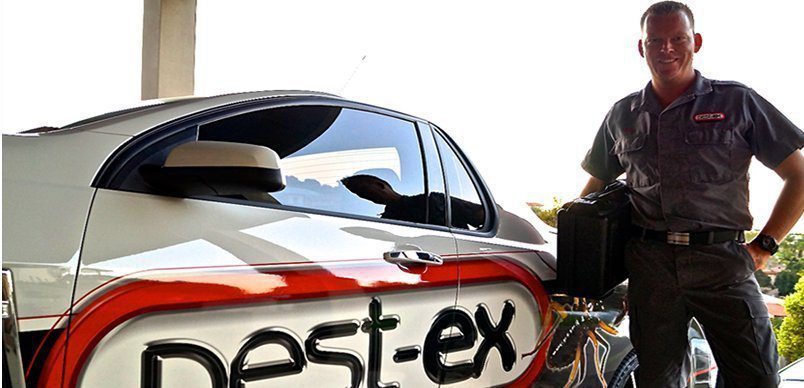 TERMITE TREATMENT & PEST CONTROL SERVICES IN SURFERS PARADISE
As well as pre purchase and pre sales inspections, we offer the number one termite and pest control services in Surfers Paradise and other Gold Coast suburbs.
Our service is unique as we cater for both residential properties as well as offices, commercial premises and industrial buildings, and we provide a complete "one-stop shop" for pest control – from technologically advanced detection of pests and on the spot removal and treatment, to environmentally friendly management systems and deterrents.
For termite and white ant problems, we offer a comprehensive service including inspections, traps and baits and the installation of anti-termite systems such Biflex and HomeGuard.  We also offer control solutions for a range of other pests, including:
Spiders
Ants, mosquitos and cockroaches
Flies and midges
Fleas, bed bugs and silverfish
We can generally provide same day service, and can give you on the spot quotes for any work that needs to be done.  No matter how big or small your job, our polite and friendly pest controllers will ensure that your property is made safe for you and your family.
So call us today and find out just how Pest Ex can help you!
TRUSTED AND EFFECTIVE PEST CONTROL, 100% GUARANTEED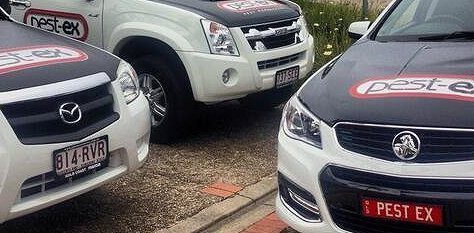 Pest Ex is the leading provider of pest control services in Surfers Paradise.  Here are just some of the reasons why:
Our pest controllers are fully trained and qualified timber pest inspectors
Our detection technology is cutting edge, and includes powerful thermal imaging, radar and moisture locating equipment
Our pre purchase and pre sales reports are comprehensive, easy to understand and practical
We offer excellent onsite service and full communication
Pest Ex offer customers a 100% money back guarantee on all of our pest control and termite treatment services
We take your safety very seriously, which is why all of our treatments are environmentally friendly, and safe for use around animals and children.   We are members of the Australian Environmental Pest Managers Association and adhere to the strict standards as set out in Australian industry regulations.
If you think you may have a pest issue, or just want an inspection carried out, call Pest Ex now and let us help you.