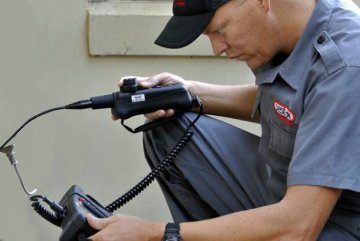 We have provided effective, fast and safe pest control solutions to the Upper Coomera and general Gold Coast region for over ten years.  During that time, we've helped thousands of households and businesses manage their pest problems.
If you think you might have a pest control issue, or have evidence of termite activity in your property, give us a call today.
PEST CONTROL & TERMITE TREATMENT SERVICES IN UPPER COOMERA
Our pest controllers are the best in the business, and have extensive experience dealing with a range of pests.  They are also formally trained in termite control and prevention.  Our breadth of know how means that we can service residential, commercial and industrial premises, and we have experience in a range of industries such as retail, hospitality and education.
Our services include pest control, regular pest inspections, termite detection, removal and management, deterrent systems, traps and baits and pre-purchase and pre-sales inspection reports.  We can also provide ongoing management solutions and advice for any pest issue.
The range of pests we deal with includes:
Ants
Bees and wasps
Spiders and cockroaches
Fleas and bed bugs
Flies and midges and other flying insects
Safety is our number one priority for our customers, but we also want to ensure the environment we work in is disrupted as little as possible.  This is why all of our products for pest treatment are both environmentally friendly and safe for everyone in your family, including the animals.  Pest Ex is also a registered member of the Australian Environmental Pest Managers Association.
If you'd like any more information on our services or on our impeccable safety record please give us a call – we'd love to talk to you.
PRE SALES AND PRE PURCHASE PEST INSPECTION REPORTS
Getting peace of mind whether you're buying or selling on the state of the property is important.  Having a pest inspection conducted can be the difference between either walking away from a purchase, or knowing that it has a clean bill of health and signing on the dotted line.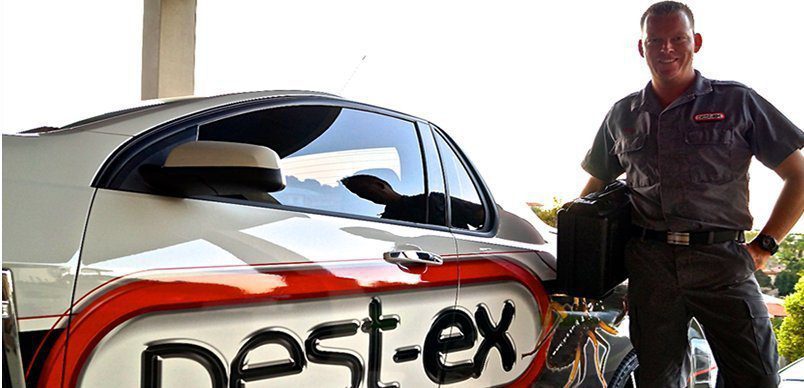 Our pre sales and pre purchase inspections are well known in the industry for being the most thorough and accurate, and we have provided our reports to thousands of satisfied customers in the Upper Coomera region over the years.  When you book us for an inspection, we can generally turn up on the same day.  We examine:
The interior of the property:  all the rooms in the property, looking at the walls, ceiling, flooring and fittings
The top of the property:  the roof space, including all beams and trusses, vents, gutters
The bottom of the property:  the basement area, including the underneath of flooring
The outside of the property: the surrounding areas including any parking structures, landscaping or trees and fencing
Once we have completed the inspection, we will give you a report no more than a day later, which documents any pest activity in the property and makes recommendations about treatment.   The report will be written in a clear and easy to understand way, and we will discuss our findings with you either in person or over the phone.
Get the information you need when buying or selling a property – contact us today to arrange a pest inspection in Upper Coomera.
5 REASONS YOU SHOULD WORK WITH PEST EX
We are Upper Coomera and the Gold Coast's most trusted and respected pest control company because:
We have been the industry for over a decade, and have 7,000 satisfied customers in the local area
Our pest controllers are highly trained and qualified, especially in termite treatment and management
We offer same day pest removal and treatments, with professional and friendly on site service
We are totally insured and licensed, and all of our products adhere to the strictest safety Australian Standards
Pest Ex is recommended by leading banks and conveyancers
100% GUARANTEE FOR FAST AND EFFECTIVE RESULTS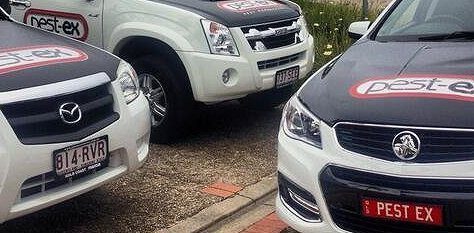 We take great pride in our work, and our customers value our dedication and our efficiency.  They also value the fact that we offer a 100% money back ironclad guarantee on all of our services.  Don't leave it to amateurs to help you with your pest problems – get the professionals to d the job right the first time.
Call us today and find out just how we can help you!