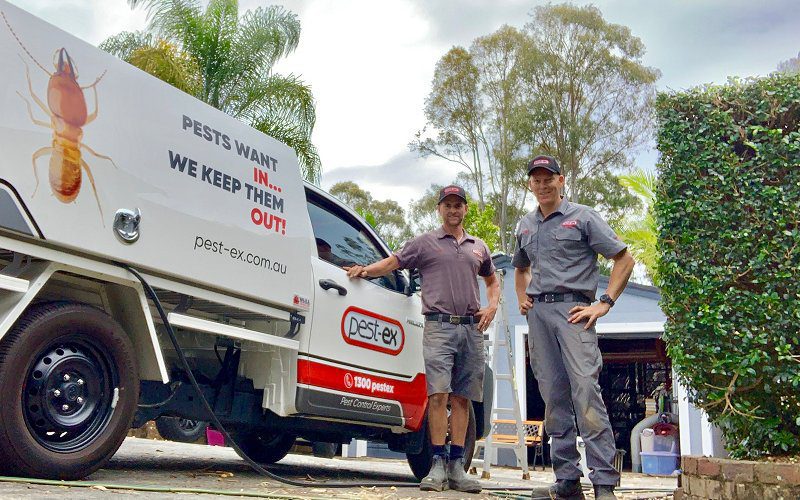 Pest Ex deliver expert and effective pest and termite control solutions within Buderim and all over the Sunshine Coast. We can work with both commercial and residential properties to eradicate any pest issues you may have.
With over 40 years combined experience, our team are among the most highly qualified pest professionals in the business.  Using the most up to date pest removal technology, such as radar detection and thermal imaging, you can be assured you're working with a professional company that will deliver fast and effective results every time.
We have worked with over 10,000 property owners to detect and eradicate unwanted pests from their homes and businesses such as mice, ants and termites. If you have any problems with pests in or around your property, call one of Queenslands finest professionals. Call Pest Ex today.
PRE PURCHASE PEST INSPECTIONS IN BUDERIM
It can often be difficult for homeowners to detect signs of termite damage.  This is why its important to use a team of qualified pest professionals who can easily and quickly identify any pest or termite activity in your property. Pest Ex have been working in the pest control industry for many years and have helped thousands of property owners in and around Buderim with pest removal.
When you're considering buying or selling your home it's always a good idea to have a pre-purchase inspection carried out.  Our inspections reports are very comprehensive and will provide you with a total overview of the property condition.  We will identify any current pest activity as well as any previous damage and provide a written report detailing our findings.
Our pre purchase inspections will cover –
Around the yard – Nearly all outside areas can be affected, especially fencing and retaining walls not to mention any timber landscape and other features.
Inside the home – Your trims, skirting, door jambs, window architraves, doors, cupboards and flooring.
Under the house – All of the bearers, joists, timber piers, timber flooring and stored timbers
Within the roof – Any part of the roof, skylights, vents, flues, valleys, guttering, down pipes, eaves, roof battens, trusses, top plates, hanging beams and rafters.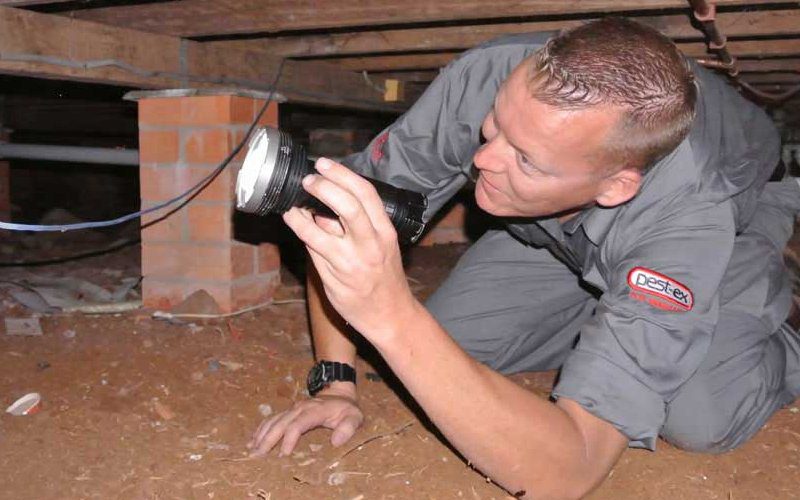 BUDERIM PEST CONTROL AND TERMITE TREATMENT
At Pest Ex we deliver a full range of pest treatment and management services to cater to your business or home.
Some of our services include –
Termite inspections
Termite treatment
Termite control
Traps, baits and deterrents
Pre-purchase pest inspections
Pest control
Our pest technicians pride themselves on being extremely thorough with all of our inspections.  We check your entire property, both inside and outside your home including any garden and yard areas where pests may be nesting undetected.
If undetected or left untreated, termites will cause enormous amounts of damage to your home or business. This is why termite prevention is the best way to protect your property.
Pest Ex are able to visit your property and recommend the best way to protect it from a termite infestation using a number of proven techniques such as termite baits, traps or termite barriers.
Call us today to find out the best way to protect your business or home.
WORK WITH THE BEST. WORK WITH PEST-EX
Here are just a few reasons why you should choose Pest Ex-
We are licensed and fully insured
Qualified timber pest inspectors (Cert 3 – Pest management technical)
Unbeatable onsite service and full communication
We work for You not the agent or seller
We are recommended by leading banks and conveyancers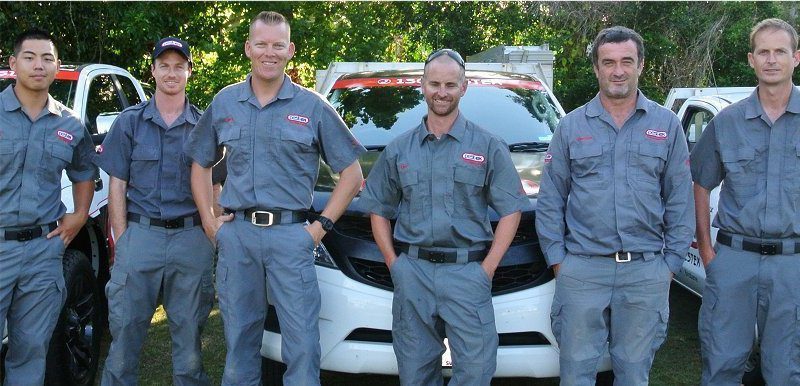 SAFE FOR YOUR FAMILY AND PETS
All of our pest treatments meet the high Australian safety standards, so you can be sure they are family and pet friendly for your home. We also provide a full range of commercial services and we will minimise any disruption to your business by using the quickest and most effective treatments.
Pest Ex will always put safety first so call us today to start your pest treatment plan.