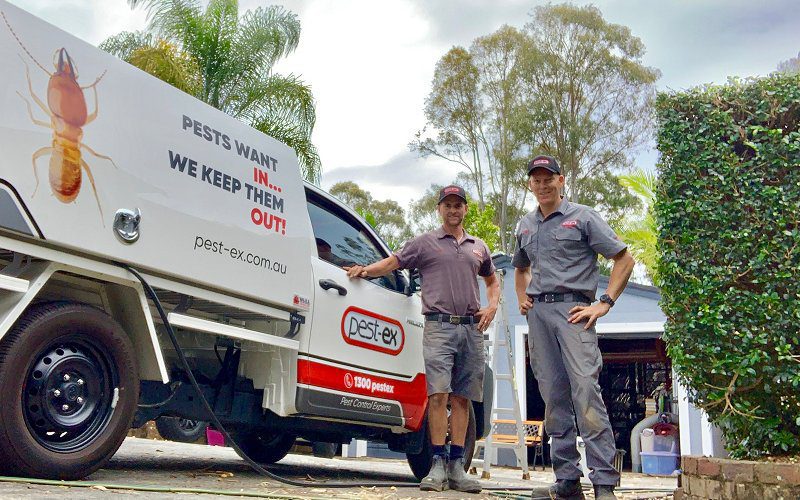 Pest Ex has protected over 7000 homes all over Caboolture and the Sunshine Coast surrounding suburbs for over a decade. Our team have worked tirelessly to build a solid reputation as the leaders in the pest control industry.  We can cater our services to all types of properties including residential homes as well as commercial businesses, restaurants and even schools and day care centres.
Our qualified pest technicians are equipped with the most up to date in pest removal equipment. This allows us to deliver prompt and reliable same day service, ensuring fast and effective pest treatments each and every time.
We work with our customers to provide peace of mind with every pest control treatment.
If you're experiencing unwanted pests in your home or business, call Pest Ex today.
CABOOLTURE PEST CONTROL & TERMITE TREATMENT SERVICES
The Pest Ex team offer a comprehensive range of pest management and treatment services that cater to your business or home.
We can help you with:
Termite inspections
Termite treatment
Termite control
Pre-purchase pest inspections
Pest control
Traps, baits and deterrents
All of our pest inspections are extremely thorough to make sure no areas are missed.  We will inspect your whole property including all indoor and outdoor areas.  The yard and gardens as well as any roof voids or under floor areas will be checked to make sure we detect any current pest activity.  If there are any areas that could pose a danger in the future, we will also let you know.
All of our property inspections will cover:
Around the yard – Nearly all outside areas can be affected, especially fencing and retaining walls not to mention any timber landscape and other features.
Inside the home – Your trims, skirting, door jambs, window architraves, doors, cupboards and flooring.
Under the house – All of the bearers, joists, timber piers, timber flooring and stored timbers
Within the roof – Any part of the roof, skylights, vents, flues, valleys, guttering, down pipes, eaves, roof battens, trusses, top plates, hanging beams and rafters.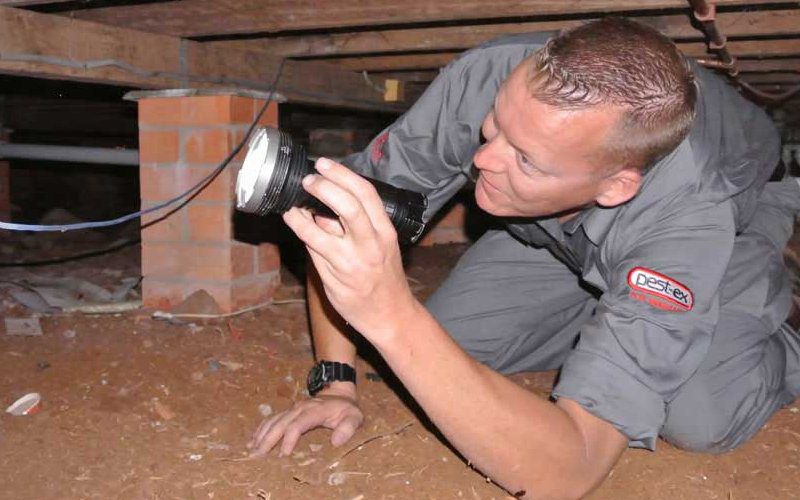 PRE-PURCHASE PEST INSPECTIONS IN CABOOLTURE
All it takes is a small infestation of termites in your home to have a huge financial impact.  Preventing and early detection is the key to saving you from potential repair costs.  Most of the time termites are difficult to detect as the damage is hidden behind walls or under floor coverings.  When you call Pest Ex, we will inspect your home using state of the art technology like heat signature thermal imaging which can help detect termite and other pest activity in hard to reach areas.
If you're looking at purchasing a home, you want to make sure that the property is pest free to avoid you being hit with further costs in the future.  With a Pest Ex pre-purchase inspection, you will be given the peace of mind that your new home is sound and pest free.  We will cover the whole property including any outdoor areas and gardens and identify any areas of concern. When the inspection is complete, we'll provide you with a full written report including photos.
WHY CHOOSE PEST EX?
Here are just a few reasons why you should call us a Pest Ex:
We are licensed and fully insured
Qualified timber pest inspectors (Cert 3 – Pest management technical)
Unbeatable onsite service and full communication
We work for You not the agent or seller
We are recommended by leading banks and conveyancers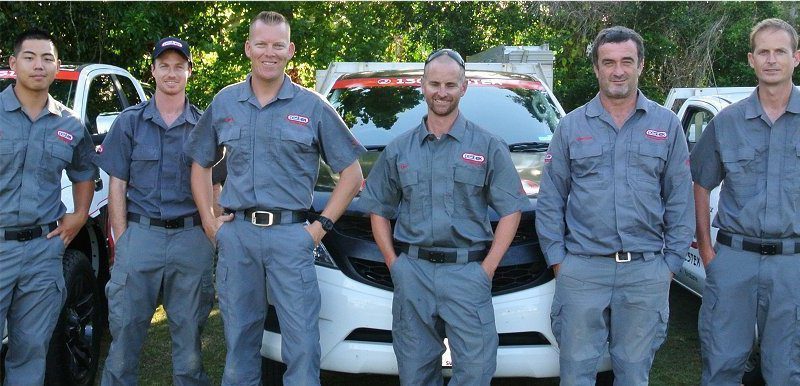 CALL THE TRUSTED PROFESSIONALS
The services at Pest Ex are both safe and family friendly for your home.  We provide a range of commercial and residential pest control services all over the Sunshine Coast.
Call Pest Ex now to discuss your pest control needs.