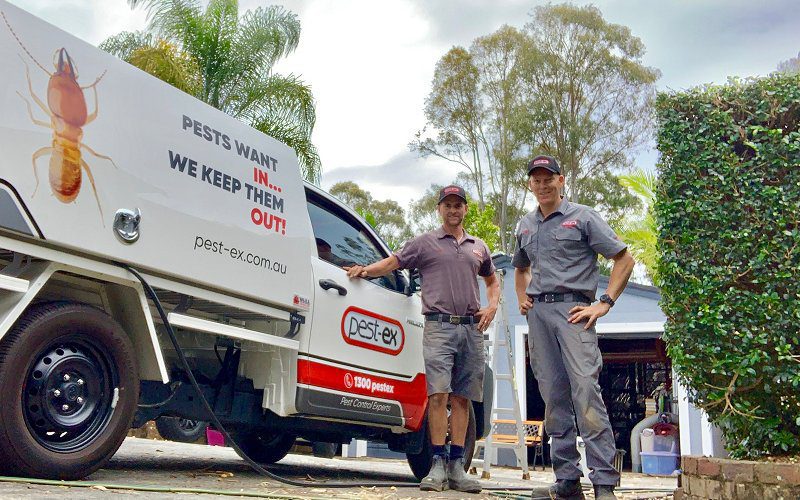 With more than a decade experience in the pest control industry, Pest Ex is one of the most respected pest control companies in Coolum Beach and the Sunshine Coast.
We deliver a comprehensive range of pest control services for both commercial and residential home owners including one off pest inspections or removals, to specialist termite treatment and prevention solutions.  We also offer pre purchase and pre sales inspection reports.
Our pest control products are not only safe for use around everyone, but also environmentally friendly.  This means that we no longer have to clear the whole property for long periods of time before applying the treatments.  We are more than happy to alleviate any concerns you may have.  Just give us a call today.
Effective and safe pest control
If you suspect you may have a pest issue, or you may have spotted a termite colony or wasp or ants nests, you need a quick and effective pest control service.
At Pest Ex, we use state of the art technology such as radar and thermal imaging cameras and moisture detection.  Using this equipment we can conduct thorough inspections of all areas of your property to locate and identify any pest issues.  If any pest activity is detected we are then able to start treatment straight away.
The common pests we treat in Coolum Beach include:
Spiders
Ants
Cockroaches
Bees
Wasps
Fleas
Bed bugs
Mosquitos
When you call us, we will come and visit the property to discuss the pest issues you're having and provide an estimate for the treatments we recommend.  We will work with you to make sure any treatment or inspection will have minimal disruption to your home or business routine.  We want to take the hassle out of pest control for you!
Call the professionals at Pest Ex today.
do you have a termites in coolum beach?
Termites have the potential to cause thousands of dollars worth of damage to your home or business.  This is why property experts recommend that you have regular inspections conducted by professional pest control experts on a yearly basis.
At Pest Ex, we specialise in termite control including inspections and ongoing termite prevention systems.  We have helped thousands of customers all over the Sunshine Coast, Brisbane and Gold coast areas to keep their homes and businesses termite free.
We can help you with the following:
Termite detection and removal of live nests
Termite treatment
Termite traps, baits and deterrents
Termite barriers
Scheduled termite inspections
We make sure that we only use product that meet the high Australian safety standards and are safe for use on all property types, even around children and pets.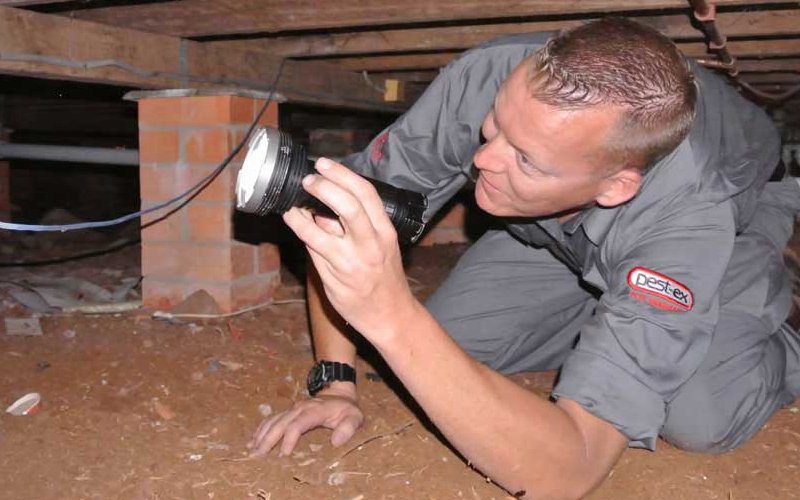 Pre Sale Pest inspection Reports
When you're buying or selling a property in the Coolum Beach area, you should always organise a pre purchase or pre sales inspection as part of the sales process.  These are really valuable as they give you an overall picture of the current and previous pest activity in the property.
Where possible we can carry out a same day inspection when you call.  Our highly qualified pest technicians will then conduct a thorough examination of:
The outside of the property, including drains, trees, stumps, fencing and timber structures such as pergolas
The inside of the property, including all internal rooms, walls, ceilings and floors, the roof space and under the floors
Once our inspection is completed, we will write a 14 page report where we cover any past or current pest activity found including photos of any areas of concern. If any active pest activity is found we will also offer treatment options in the report.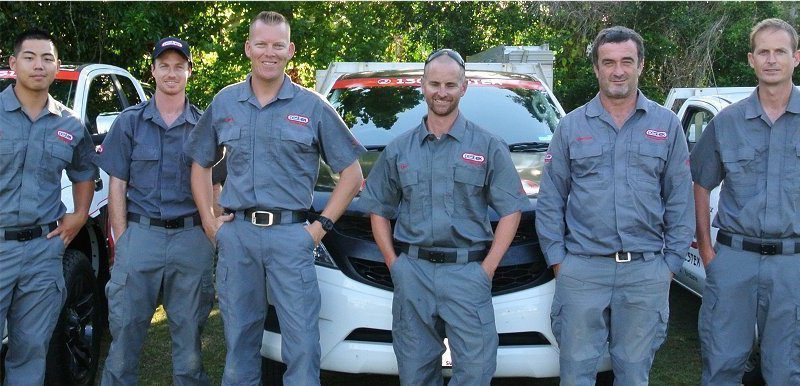 call the pest experts  today
We are so certain of our high quality standards, we will offer you a money back guarantee on all of our services.  So when you call Pest Ex you can be sure of the most efficient and effective results every time.
Call the Pest Ex professionals today for all of your pest control needs.